'Mute' First Look Reveals Core Cast And A 'Blade Runner'-Esque Future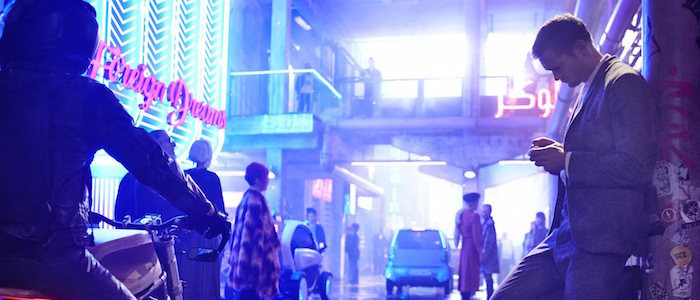 We first heard about Duncan Jones' Mute back in 2009, shortly after he had finished blowing us all away with his stunning science fiction debut, Moon. Since then, Jones has helmed two other movies, the very good Source Code and the noble misfire Warcraft, but his Berlin-set sci-fi noir has always hovered in the margins of every news post. When was he finally going to get around to making this one?
Then things started to come together. Alexander Skarsgård, Paul Rudd, and Justin Theroux joined the film. Moon composer Clint Mansell hopped on board. And then shooting started, with Netflix signing on to release the film straight to their streaming service at some point in 2017. Now, the first images from the film have arrived as the final piece of evidence: yes, Mute is actually happening. Finally and for real.
Entertainment Weekly debuted the new photos, each of which shows off one of the film's three main cast members. First up is a look at Alexander Skarsgård as Leo, a mute bartender living and working in in Berlin, Germany circa 2052. When his girlfriend (Seyneb Saleh) vanishes, he sets out to find her, venturing deep into the city that looks like it borrowed a thing or two from the Blade Runner school of design.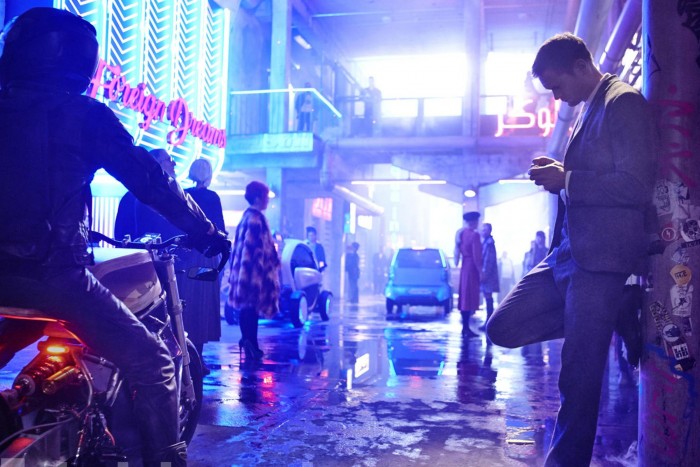 While Leo doesn't have much to go on to start his quest, two American surgeons are somehow involved. One of them is played by the always wonderful Paul Rudd, who we now know sports a fantastic mustache in this role.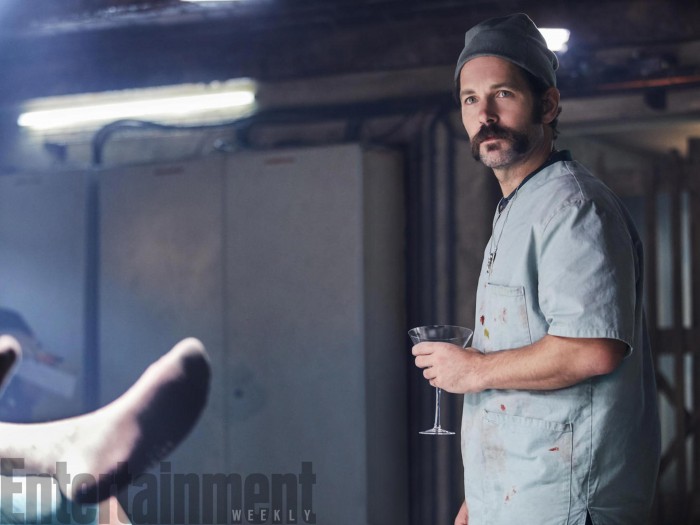 The other surgeon is played by The Leftovers star Justin Theroux, who we now know has a bit of shaggy John Lennon thing going on.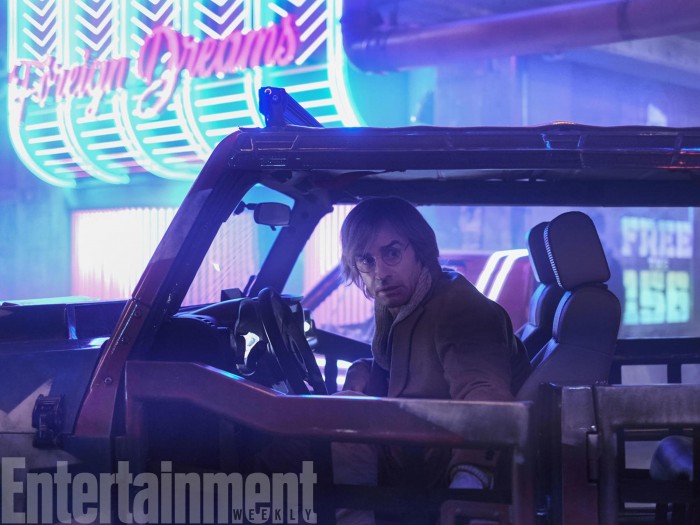 One of the most intriguing aspects of Mute is that it's a spiritual sequel to Moon, taking place in the same futuristic world. And if this goes well, Jones says he already has a third movie percolating that would tie everything together:
Mute is a sci-fi story that takes place in Berlin. It's very much a city film. Moon's obviously a film about isolation, about as isolated as you can get on the far side of the moon. And there's a third science fiction film, which will hopefully be the next film, which is a very different thing, which I can't say too much about right now. But all three of those are connected in that they all take place within the same universe and each one of them will have just a couple of little fingers into each other's story, so you'll... just a little link between them all. So you'll find out a little bit more about what happens in Moon in Mute and in this other film.
Mute is filming now and is expected to arrive at some point within the next 12 months.