Jacob Hall's Top 10 Most Anticipated Movies Of 2017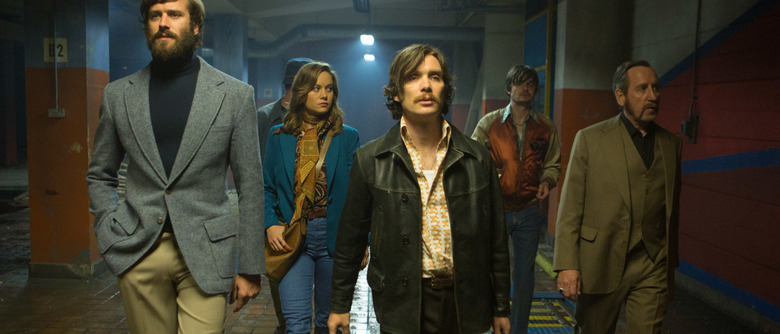 Ah, January. A time for reflecting on the year that passed and the year that lies ahead. And more specifically, a time for finishing up those top 10 lists and writing most anticipated movie lists covering the next 12 months. Here are my top 10 most anticipated movies of 2017.
I had one rule when making this list: I would only feature movies that already have guaranteed 2017 release dates. This means I lean heavily on mainstream fare rather than potential festival darlings, because there's no telling which small movies will initially screen this year, get purchased, and then get put on the schedule for 2018. Cool? Cool.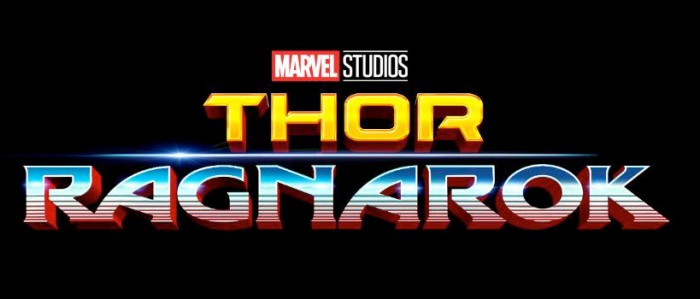 10. Thor: Ragnarok (November 3)
There are three Marvel Studios movies arriving over the course of 2017, but one of them can't help but pique my curiosity just a little bit more than the others. Thor: Ragnarok is in an interesting position because (despite Chris Hemsworth's bottomless charisma) there hasn't been a great solo Thor movie yet. Enter director Taika Waititi, the legit genius behind What We Do in the Shadows and Hunt For the Wilderpeople. Enter Cate Blanchett, Karl Urban, Tessa Thompson, and Jeff Goldblum as the film's new supporting cast. Enter Mark Ruffalo and Benedict Cumberbatch, who will return as Bruce Banner and Doctor Strange. Those names promise something interesting. The hiring of composer Mark Mothersbaugh to create the film's soundtrack and that wacky, throwback logo (seen above) suggest something truly bizarre. I have no idea what a Thor movie made by these people looks like, but damn, I sure am excited to find out.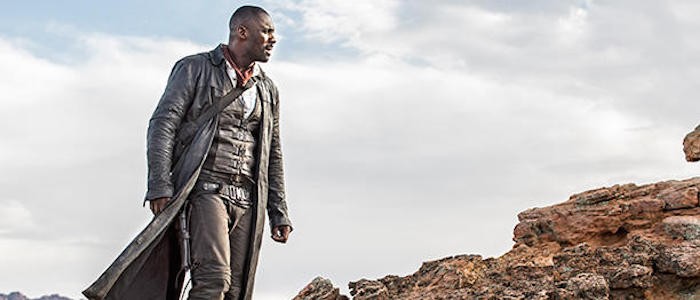 9. The Dark Tower (July 28)
I'm probably a little too close to Stephen King's The Dark Tower to have even-keeled thoughts about the upcoming movie adaptation. The original book series, a magnificent blend of horror, fantasy, science fiction, and western concepts, has been close to my heart ever since I cracked open The Gunslinger in middle school. There are few pieces of art and pop culture that matter to me more. So I look at the casting of Idris Elba as Roland Deschain and Matthew McConaughey as the villainous Man in Black and feel like all is right with the multiverse. And then I remember that I have no frame of reference for director Nikolaj Arcel and note that the film won't be a proper adaptation, but a "remix" of the book series. The whole endeavor sounds appropriately ambitious and weird, but it's a very shaky wire everyone is walking – a single misstep could be heartbreaking.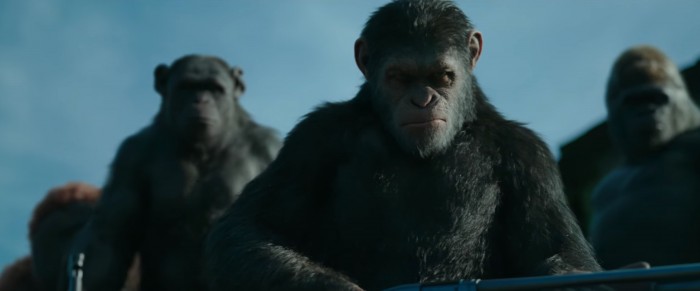 8. War For the Planet of the Apes (July 14)
Rise of the Planet of the Apes was one of 2011's great surprises and 2014's Dawn of the Planet of the Apes was even better. In an age where Planet of the Apes has become a meme and a punchline, these movies restored the series name to its rightful place at the top of the science fiction ladder. They were smart, thoughtful, and surprisingly empathetic, giving both the human characters and the CGI apes a point of view that was wholly understandable. Director Matt Reeves is back with War For the Planet of the Apes and it looks to once again push the right buttons and offer us two worthwhile perspectives on opposite sides of a post-apocalyptic conflict that is both unnecessary and inevitable. If this film follows in the footsteps of its predecessors, it will be a welcome blast of intelligence in the middle of the blockbuster season.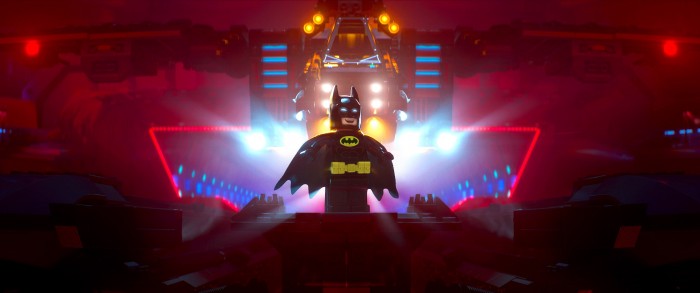 7. The LEGO Batman Movie (February 10)
Everyone has their Batman, the take on the character that truly matters to them. And while I respect many of 'em (and love Kevin Conroy's version from Batman: The Animated Series), I will always default to Adam West's caped crusader from the original '60s television series. What can I say? I love a dark knight who refuses to throw a bomb into the ocean because he'll risk hurting ducks. While The LEGO Batman Movie is technically a spin-off from (the so-good-how-was-it-so-good-it-is-a-miracle) The LEGO Movie, the goofy sense of humor on display in the trailers reminds me so much of the Adam West series that it ignites something primal deep inside the fabric of my being. This movie looks to be the first Batman movie in years that will be wholly appropriate for kids and as someone who fell in love with the character as a kid, this feels long overdue.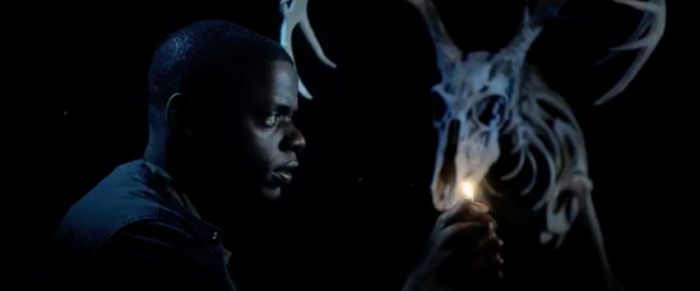 6. Get Out (February 24)
If you want to know what's upsetting people, just look to the horror movies hitting theaters. 2016 was a banner year for horror, with many new releases directly reflecting the specific anxieties plaguing us at this very specific moment in time. Get Out looks to pick up that particular torch and spring with it. Written and directed by Jordan Peele (one-half of the great Key & Peele team), Get Out looks to blend jump scares and satirical commentary into a very welcome, and potentially bitter, cocktail. The plot, about a black man who visits his white girlfriend's family and learns that people of color tend to vanish around these parts, looks to push the right buttons. The involvement of Blumhouse Productions practically ensures it being a crowd-pleaser. I'm not sure what this movie is going to feel like, but I'm eager to find out.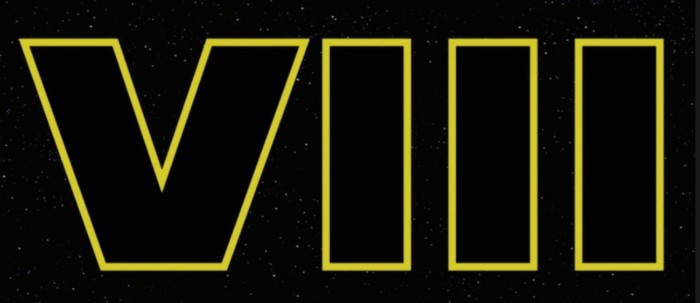 5. Star Wars: Episode 8 (December 15)
Honestly, not much is known about director Rian Johnson's next movie, which is due out at the end of 2017. We haven't seen a trailer or a still or even a plot synopsis. Its official title is still under wraps! The one thing we do know for sure is that Johnson is one of the most exciting directors working today and that his latest project teams him with talented folks like Adam Driver, Daisy Ridley, John Boyega, and Oscar Isaac. That's great! Bring it on! I'll watch whatever those people decide to make! What's what? The next film from Brick, The Brothers Bloom, and Looper director Rian Johnson is also a Star Wars movie? Oh, neat. That's cool, too.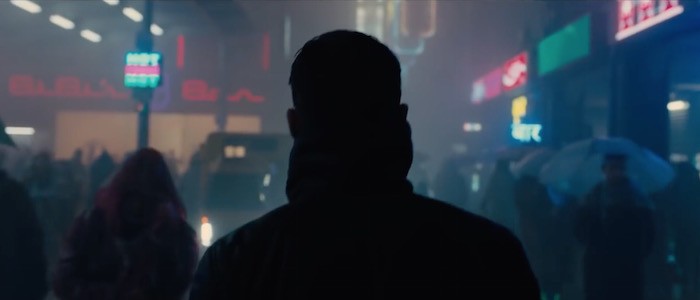 4. Blade Runner 2049 (October 6)
If you had asked me for my opinion on a Blade Runner sequel a few years ago, I would have started yelling about unnecessary sequels and how Ridley Scott's original film concludes with a perfect unsolved mystery and then you would have quickly walked away before I could break out a chart to explain my thought process. But now? Against all odds, I'm eagerly anticipating Blade Runner 2049. Harrison Ford returning as Rick Deckard is plus, but I'm more intrigued by the participation of Ryan Gosling, an actor who has been making nothing but sound, thoughtful decisions lately. But I'm most intrigued by director Denis Villeneuve (of Sicario, Prisoners, and Arrival fame), who feels like such an exquisitely perfect match for this material that it makes my knees weak. Add the great cinematographer Roger Deakins to the mix and you have a movie I have to look forward to by default.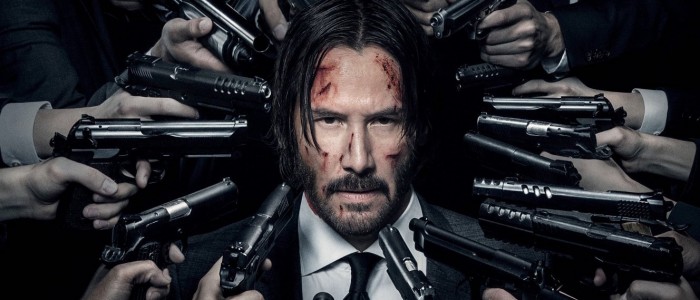 3. John Wick: Chapter 2 (February 10)
Hey, lean a little closer and I'll let you in on a secret: I've watched the first John Wick at least a dozen times since I first saw it back in 2014 and I'll keep on watching with more frequency than any other movie that made my top 10 list that year. It's an action movie masterpiece that recognizes exactly what it is and plays to each of its specific strengths while also offering Keanu Reeves his best role. It's just about perfect in every way. So yeah, I'm up for another 90 minutes of John Wick, the hitman boogeyman of New York City, going on a headshot world tour. If the action is as brutal and brilliant choreographed, if the world-building remains a surprising highlight, and if the tongue remains firmly in cheek, John Wick: Chapter 2 has the potential to be one of 2017's best times at the movies.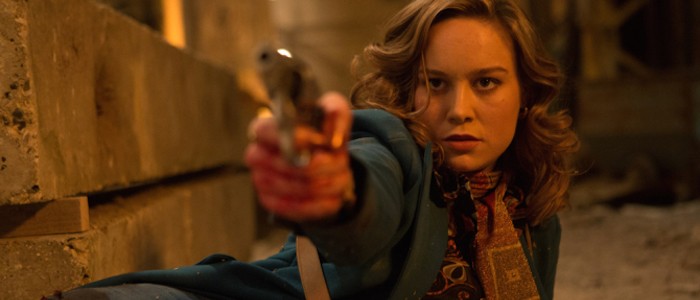 2. Free Fire (March 17)
Any year with a new Ben Wheatley movie is a year with at least one movie I'm dying to see. While Kill List is one of my favorite films of all time, I've liked, loved, or respected everything he's made before or since, even last year's divisive High-Rise. Free Fire sees Wheatley returning to his crime comedy roots, with Brie Larson, Cillian Murphy, Jack Reynor, Armie Hammer, and a batch of recognizable character actors playing two gangs of criminals who find themselves trapped in a feature-length firefight after an arms deal goes horribly wrong. The trailer looks like a madcap farce that just so happens to be a violent crime film, which is all you need to sell me. Our own Angie Han's positive review from the Toronto Film Festival is just the icing on the cake.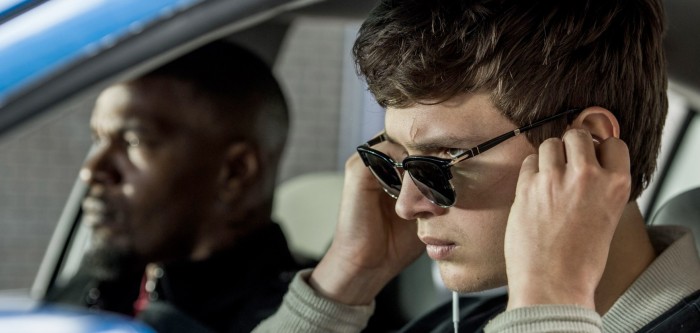 1. Baby Driver (August 11)
Sorry, everyone else: the new Edgar Wright movie gets the number one spot by default. The director of Shaun of the Dead, Hot Fuzz, Scott Pilgrim vs. The World, and The World's End is back with a crime movie about a getaway driver who uses music to drown out the constant ringing in his ears and focus on the job at hand. In other words, Wright, whose has always used songs so memorably in his films, has built an entire action movie around a character's personal soundtrack. I don't know about you people, but I'm going to find the loudest theater within driving distance to see this one.