'xXx: Return Of Xander Cage' Trailer: Vin Diesel Somehow Breaks A Gun In Half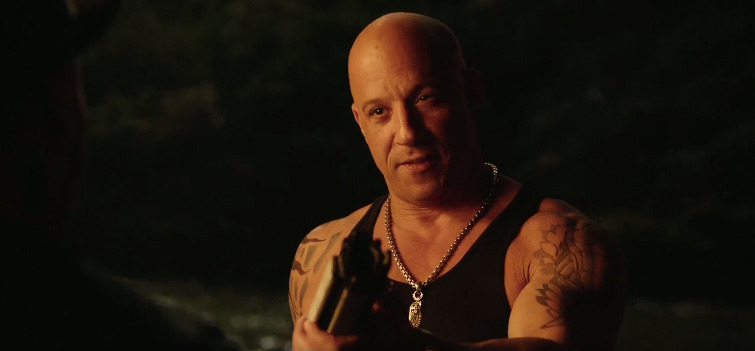 Earlier this week, the first trailer for The Fate of the Furious delivered some pretty insane developments for the Fast and the Furious franchise by turning Vin Diesel's character Dom against the crew he calls family. However, that's still not the craziest thing that Vin Diesel will be doing on the big screen next year.
Let's not forget that xXx: Return of Xander Cage is coming to theaters next month. This is a movie where the first trailer featured Vin Diesel jumping over a speeding car and riding a motorcycle in skis through the ocean. And now a short new trailer features him doing something else ridiculous: breaking a gun over his knee.
Watch the new xXx 3 trailer after the jump.
It's a short trailer, and it appears the reason for its existence is to prominently feature the supporting role that hip hop artist Nicky Jam has in the movie (which also has a new song featuring the artist) as an arms dealer who has some business with Xander Cage. That's where the silliness of Vin Diesel breaking a heavy weapon over his leg comes into play. I don't know much about guns, but is that even possible? Sure, it's not as if these movies are really grounded in reality, but seriously?
Beyond that, we get some bits and pieces of action, most of it seen in the previously released theatrical trailer that is full of some of the most outrageous action sequences we've seen Vin Diesel be part of, and that's saying something. He's not the only one getting in on the action though since he assembles a team that has people like John Wick Chapter 2 star Ruby Rose on his team.
The rest of the cast in the movie from director D.J. Caruso (Disturbia, Eagle Eye) includes Toni Collette, Tony Jaa, Deepika Padukone, Kris Wu, Nina Dobrev, Rory McCann, Michael Bisping and Samuel L. Jackson. Plus, Rogue One star Donnie Yen plays the movie's villain, which ensure some sweet martial arts action at some point.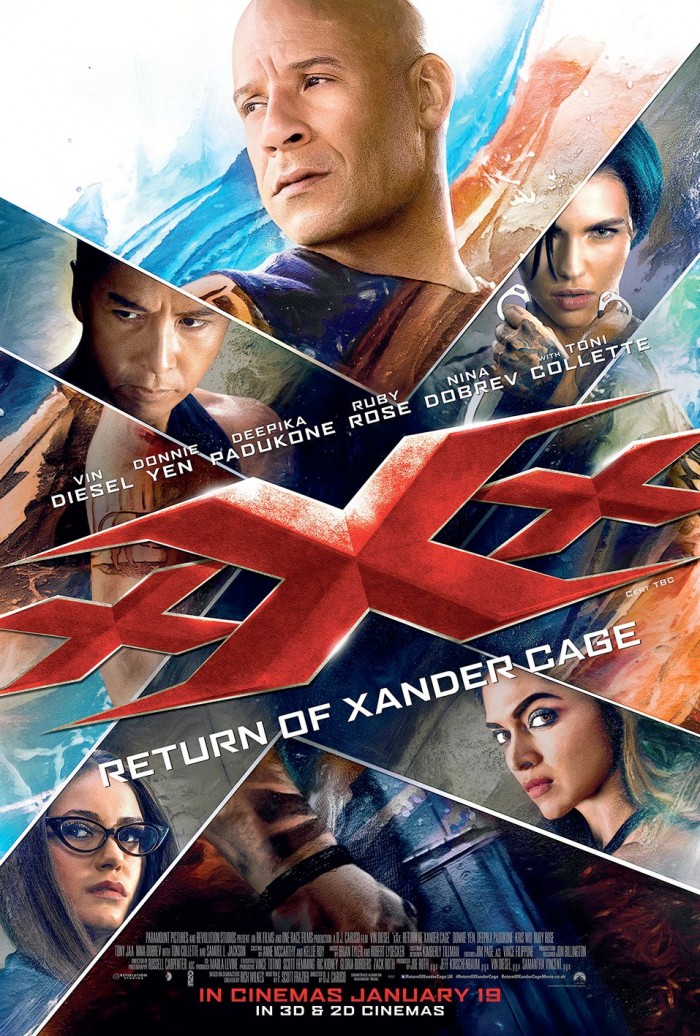 After coming out of self-imposed exile, daredevil operative Xander Cage (Vin Diesel) must race against time to recover a sinister weapon known as Pandora's Box, a device that controls every military satellite in the world. Recruiting a new group of thrill-seeking cohorts, Xander finds himself entangled in a deadly conspiracy that points to collusion at the highest levels of government.
xXx: Return of Xander Cage arrives in theaters on January 20, 2017.