Rumor Busted: Vin Diesel Is Not Actually Appearing In The Avatar Sequels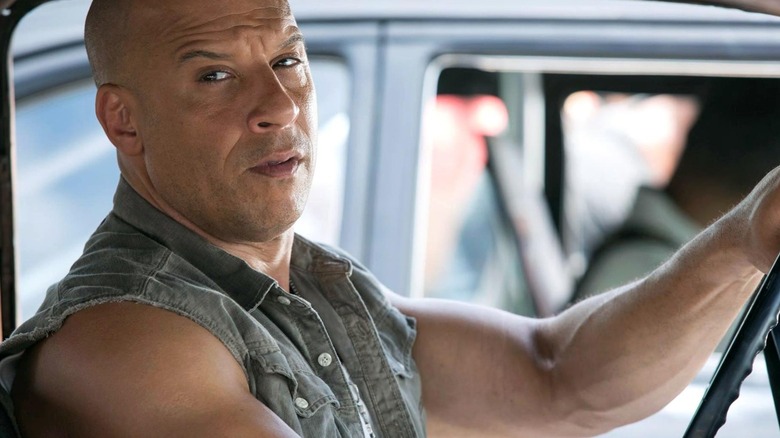 Universal Pictures
Vin Diesel may unsurprisingly be a huge fan of James Cameron's "Avatar" films, but alas, the actor is not actually appearing in them despite previous rumors that speculated otherwise. An Instagram post from Diesel that showed him hanging out with Cameron on the set of "Avatar: The Way of Water" (and its sequels, which are concurrently in production) hinted that the "Fast & Furious" star may show up in the saga, but producer Jon Landau confirmed that he was only visiting.
It's not much of a leap of logic to think that Vin Diesel could find a comfortable spot in the "Avatar" franchise. He's already used to giant blockbuster franchises and has extensive experience in acting with motion capture technology due to his role as Groot in the "Guardians of the Galaxy" films. Diesel is also a bona fide geek, especially when it comes to "Dungeons & Dragons" (coincidentally, Cameron was briefly attached to a film adaptation of the tabletop role-playing game in the late nineties), so the wide world of Pandora that Cameron built appeals to those fantasy sensibilities. "There is one person in Hollywood I've always wanted to work with," Diesel said in the Instagram video, leading people to believe that Cameron had cast him in at least one of the "Avatar" sequels.
Just Vin Visiting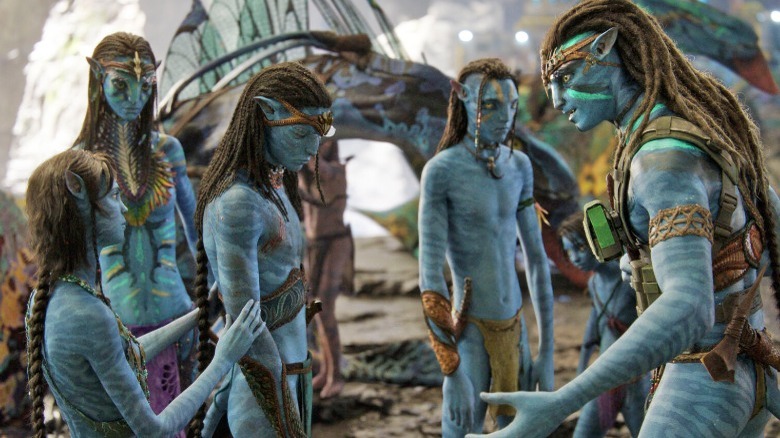 20th Century Studios
Despite news of Diesel's unconfirmed appearance in the "Avatar" sequels, Cameron's producing partner Jon Landau stated that "Vin was a fan" who wasn't actually a part of the production. Empire, which first reported the news, relayed Landau's explanation of the Instagram event. "He came in, visited the set one day to see what we were doing and people took that out of context," according to the producer.
It's understandable that major news outlets would think that Diesel was officially signed on to "Avatar," especially because he told Entertainment Tonight during the premiere of "Avengers: Endgame" (and right around the same time as the Instagram post) that his friendship with Zoe Saldana was one of the reasons why he was "doing 'Avatar.'" The actor also mentioned in a 2021 interview with MTV that "it's safe to say that we [he and Cameron] will be working together." Of course, it seems as if all of this speculation might have just been Diesel having some cheeky fun, and it's possible that he'll show up in one of Cameron's films one day. "...All good things come, I guess, to those who wait," he mused on Instagram. He just has to wait a little while longer.