Watch The Full "How Far I'll Go" Sequence From 'Moana'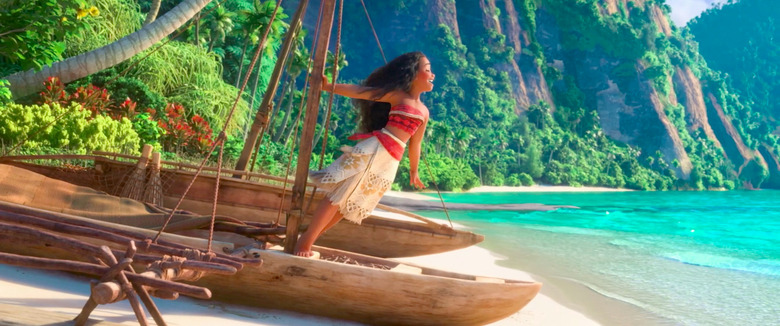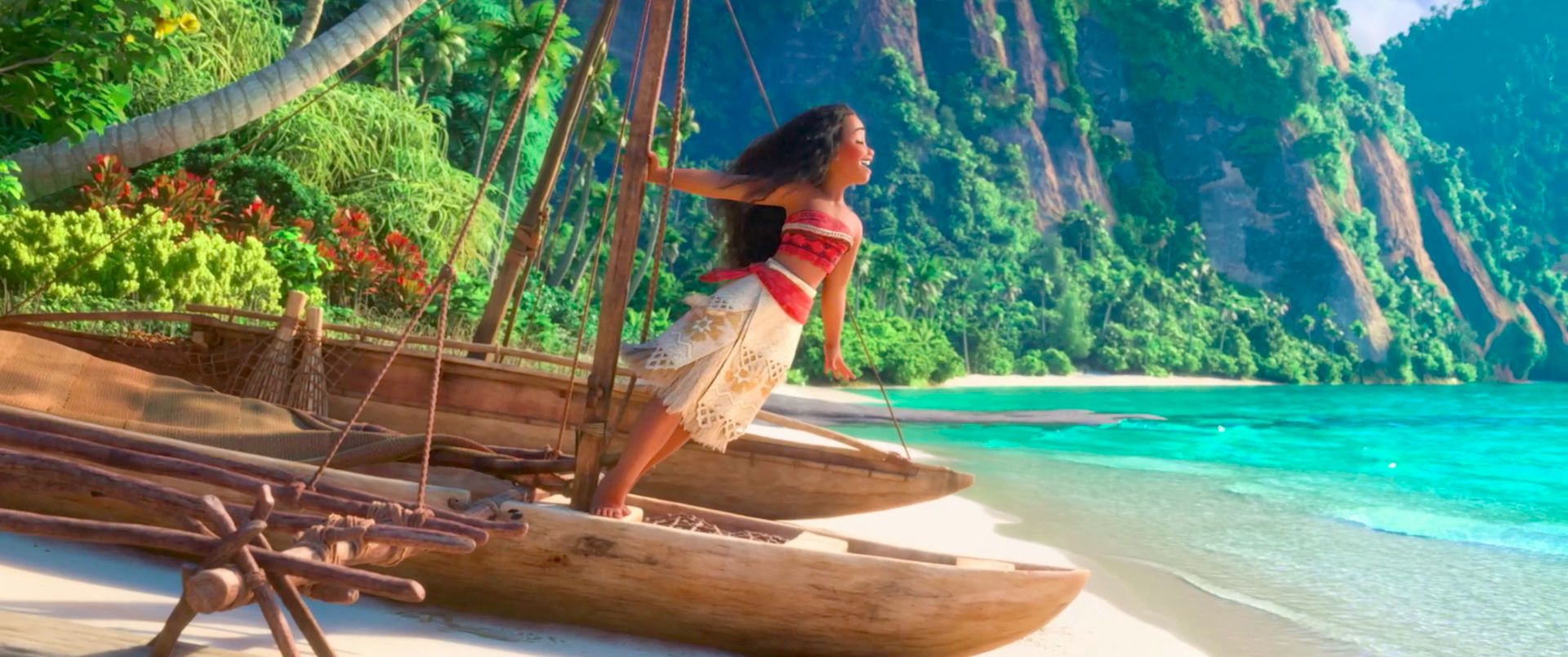 I never wrote a full review of Moana, but I very much agree with the rave review published by our own Ethan Anderton. Veteran animation directors Ron Clements and John Musker have taken the Disney formula and polished it to a beautiful sheen, picking and choosing the ripest fruits from across the company's canon and repurposing them in surprising, funny, and downright lovely ways. And then there's the soundtrack from Lin-Manuel Miranda, Opetaia Foa'i, and Mark Mancina, which makes Moana not just a fine entry in the Disney filmography, but a great musical. I'll never forgive (the otherwise wonderful) Frozen for loading its first half with great songs and then deciding to stop being a musical in its third act. But Moana doesn't have that problem.
Anyway, the real news here is that the full "How Far I'll Go" sequence from the film has made its way to YouTube and you can watch it right now.
Although songwriter Lin-Manuel Miranda is best known for bringing hip hop to Broadway with Hamilton, the man is a true Broadway aficionado with a deep knowledge of what makes the American musical tick. And since the best Disney movies tend to follow the basic rules of a great Broadway shot, he's a perfect match for this material. "How Far I'll Go" is the classic "I Want" song from the heroine, arriving in the middle of the first act to let the audience know exactly what our protagonist wants to achieve before that final curtain. Specifically, it's one hell of an "I Want" song: stirring, clever, and performed with a perfect blend of sensitivity and bombast by Auli'i Cravalho. Now that this is online, I know that I'm doomed to watch this over and over and over again.
Since Moana's release three weeks ago, Disney has been uploading sequences from the film to YouTube, like the "We Know the Way" number, featuring vocals by Miranda and Opetaia Foa'i.
And then there's "You're Welcome," Dwayne Johnson's big number that can't help but feel like an instant classic. There are many comparisons to be made between Johnson's Maui and Robin Williams' Genie from Aladdin, but this song reveals a surprising connection between the two performers themselves. Like the late Williams, Johnson can't really sing, but he's so charismatic and confident that he can fake it, which is all you need for a number like this.
Moana is still in theaters and if you haven't gotten around to seeing it, I hope you can feel my concerned stare burning into your forehead through your computer screen.