New 'Power Rangers' Poster Hides Zords In The Mist, New Photo Shows Off More Rita Repulsa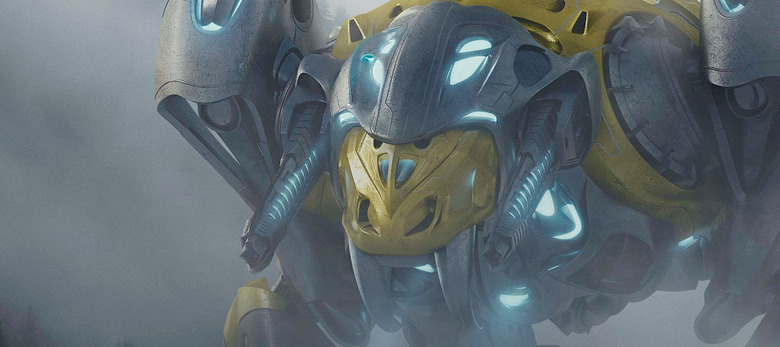 Even though we got quite a lengthy teaser trailer for the latest big screen iteration of Power Rangers, we still haven't seen the titular teenage superheroes in action on screen yet. So far only still images of the Power Rangers in their signature suits have been provided online, and we've seen even less of their massive robot companions known as Zords, but now we get a somewhat better glimpse at the latter.
A new Power Rangers poster teases the arrival of the Zords, however, they manage to show even less than the previous teaser posters revealed with each of the Rangers standing on their own vehicles. In addition, we've got a new photo of Elizabeth Banks as Rita Repulsa.
Here's the Power Rangers teaser poster from ComicBook.com: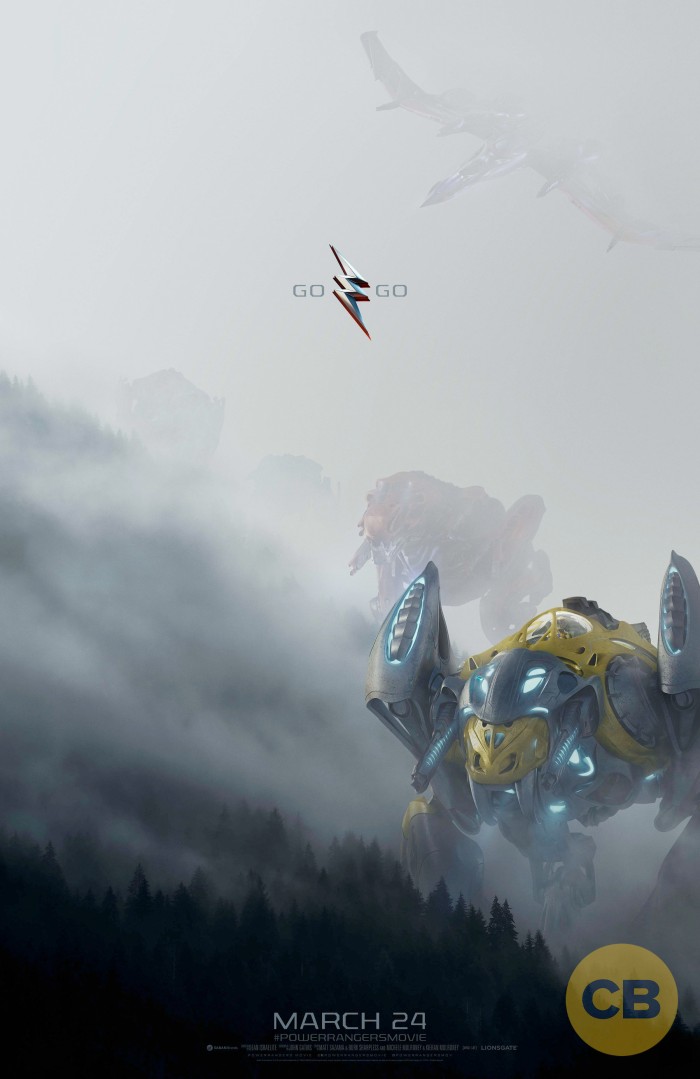 Lionsgate and Summit are doing a fine job teasing the Power Rangers, but when we already have toys out there showing us what the Zords look like, it seems odd to keep them obscured by the mist. Still, I like the efforts by the marketing to create some mystery and excitement, something that usually isn't done for blockbusters like this that often anymore. Plus, I have to say they look significantly better than the shots of the Zords on those aforementioned posters.
Along with that new poster, a new image of Elizabeth Banks as Rita Repulsa popped up on Twitter: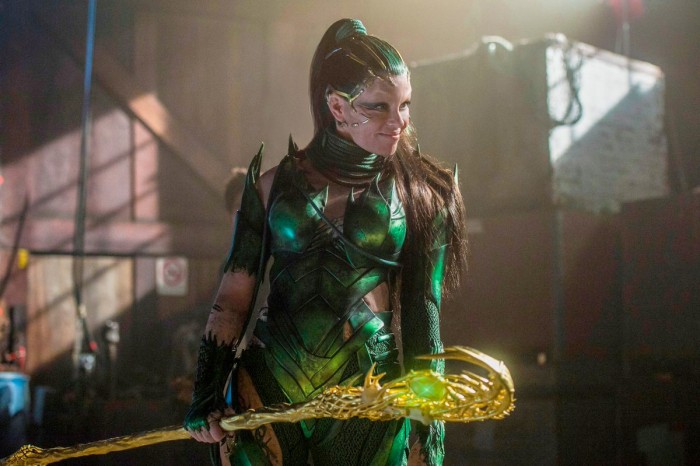 She appears to be in some kind of garage or warehouse. Is this her makseshift lair or maybe somewhere she meets the Rangers and attempts to intimidate them? It's hard to say, but hopefully we'll finally get to see what it's like to have these new Power Rangers in action sooner than later. There's no indication as to whether we'll be getting a new trailer soon, but with the movie coming in the spring, we're bound to get some more footage very soon.
Saban's Power Rangers follows five ordinary high school kids who must become something extraordinary when they learn that their small town of Angel Grove – and the world – is on the verge of being obliterated by an alien threat. Chosen by destiny, our heroes quickly discover that they are the only ones who can save the planet. But to do so they will have to overcome their real-life issues and band together as the Power Rangers before it is too late.
Power Rangers is directed by Dean Israelite (Project Almanac) and arrives on March 24, 2017.