Marvel Announces 'Luke Cage' Season 2 Is Coming Soon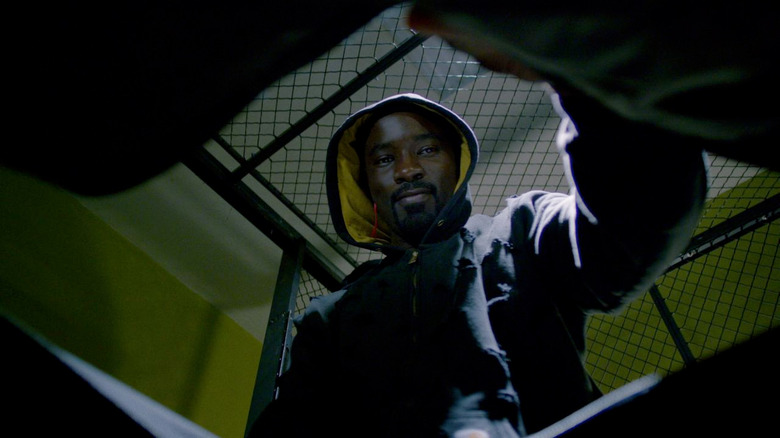 The end of September brought the debut of Luke Cage, Netflix's latest TV series from Marvel Studios, the third of an entire line-up of shows leading up to the assembly of the street-level superhero team known as The Defenders. Now it appears both Marvel and Netflix were satisfied with the reception of the show, because Luke Cage season 2 has just been officially announced by Marvel Studios with a little teaser video that you can watch below.
Always forward. #LukeCage pic.twitter.com/4pnu52KFKr

— Luke Cage (@LukeCage) December 4, 2016
That location should look familiar to Luke Cage fans, but the little neon sign announcing that a second season is "coming soon" is a nice little addition. However, there's no indication as to when the second season will actually debut on Netflix just yet.
As of right now, 2017 already will see the debut of Iron Fist, the fourth series that leads up to The Defenders, which is currently in production and also slated to hit the streaming service in 2017. There's also the first season of the Daredevil spin-off The Punisher expected sometime that same year as well, marking the first time that Marvel will have three shows debuting in a single year.
After that, 2018 is presumed but not guaranteed to bring the second season of Jessica Jones and the third season of Daredevil. Since that's only two shows scheduled so far, I wouldn't be surprised to see Luke Cage's second season arrive that year as well, assuming Marvel is looking to have new seasons of current shows or new shows hitting Netflix three times a year.
As for what's in store for the second season, the end of the debut season left plenty of roads open to travel down. Plus, series star Mike Colter already teased the potential for Heroes for Hire to make a debut, teaming up Luke Cage and Iron Fist. It'll probably be awhile before we get any solid details, but at least fans can take solace knowing that Luke Cage season 2 is on the way.
After a sabotaged experiment leaves him with super strength and unbreakable skin, Luke Cage becomes a fugitive trying to rebuild his life in modern day Harlem, New York City. But he is soon pulled out of the shadows and must fight a battle for the heart of his city–forcing him to confront a past he had tried to bury.
The entire first season of Luke Cage is available to stream exclusively on Netflix right now.