VOTD: Foot Locker Created A Mini-'Space Jam 2' With Blake Griffin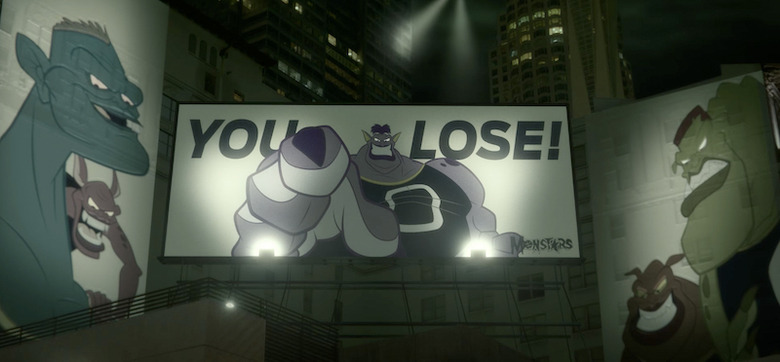 As children of the 1990s get more and more nostalgic for the decade that is now over a decade old itself, we're bound to see movies studios and TV networks going back to the well for more film and TV revivals. One such project is Space Jam 2, the sequel to the Warner Bros. Pictures live-action animated hybrid that had NBA superstar Michael Jordan team up with the Looney Tunes for an intergalactic basketball game.
Space Jam 2 has been rumored for years, but the rumors became more solid when director Justin Lin became attached to the project with NBA player and Trainwreck star LeBron James on board to lead the movie. Many are skeptical this will ever happen, so in the meantime, Foot Locker created a commercial that acts as a sort of mini-Space Jam 2, but with NBA player Blake Griffin stepping up to play the Monstars this time.
Watch the Foot Locker Space Jam commercial after the jump.
This time it's a group of street ballers who end up having their court taken over by the Monstars, so they get some unexpected help from Bugs Bunny, who brings Blake Griffin into the mix. The two get some gear from Foot Locker and take on the little space aliens who have apparently again taken talent from professional basketball players.
The only downside to this commercial is that there aren't nearly enough Looney Tunes and all the footage of the Monsters was recycled from the original Space Jam. Still, it's a fun commercial that taps into the right kind of nostalgia to sell some shoes to children of the 1990s who actually have a paycheck to afford them now.