'Full House' Creator Jeff Franklin Buys The Real Tanner Family Home In San Francisco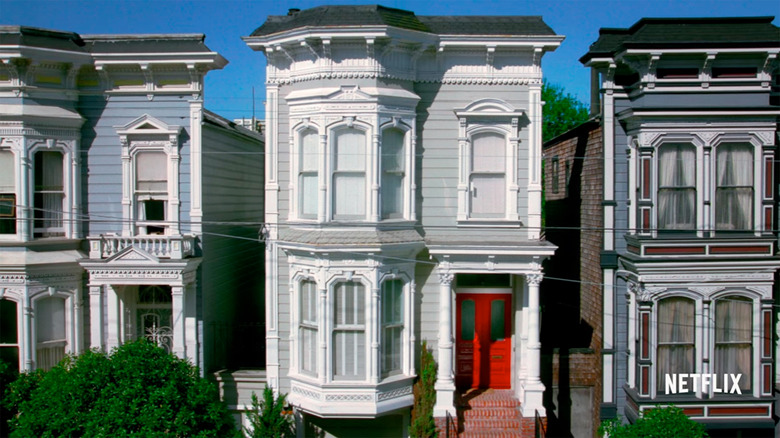 Because some movies actually shoot on location instead of on a sound stage, fans have a chance to visit the real life settings of some of their favorite movies and TV shows. However, this can create some frustration with those in charge of maintaining said locations that are constantly visited by tourists. Case in point, the Tanner family home from the sitcom Full House.
The house of the Tanner family from ABC's sitcom Full House actually exists in San Francisco. The interior isn't anything like that of the actual house, but it's the exterior with the red door that fans have been anxious to snap a photo of whenever they're in The City by the Bay. Unfortunately for fans, the house hasn't looked the way it does in the show for years now, and the owner of the house was not keen on the couple hundred people per day who would stop by the house for a picture. But now checking out the Full House home just got a little easier.
According to THR, Full House creator Jeff Franklin, who recently revived the show in the form of Fuller House on Netflix, has just bought the house. In addition to being totally cool with fans checking it out, he's going to have it repainted so that it looks exactly like it did in all of the exterior shots from the show. The top photo shows what the house looks like on the show, and here's a photo of Franklin visiting the location over the summer:
Charlie and I went to San Fran to go house hunting. This one looks familiar. Think I should buy?! #fullhousehouse pic.twitter.com/FSi9M0QdlV

— Jeff Franklin (@fullhouseguy) May 31, 2016
This purchase by Jeff Franklin also means they can use the house for production of Fuller House now too. Franklin says, "No one has allowed us to shoot in that house since we did our very first stock shoot back in April of '87. Our audience has watched the same cars drive by that house now for 29 years. It's going to be really nice to see some new cars drive by the house." Apparently he also plans to remodel some of the inside to make it looks less modern and more like the show.
That's a nice little treat for fans to go along with the debut of the second season of Fuller House, coming to Netflix next week on December 9.