Disney's 'Avatar' Theme Park Officially Opening Summer 2017, New Rides & Photos Revealed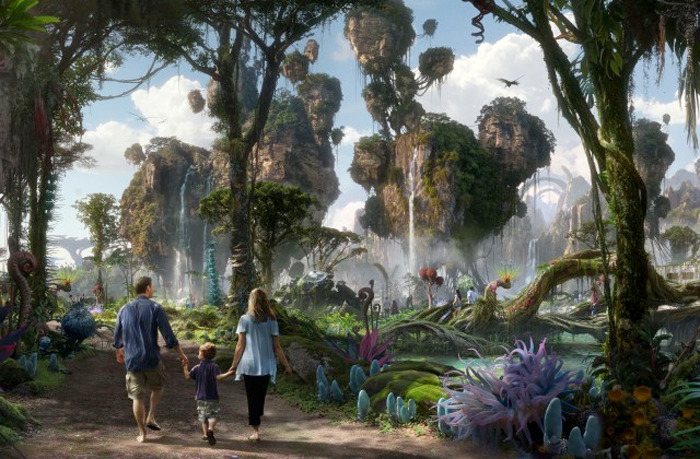 For now, we're expecting to see Avatar 2 released sometime in 2018. However, since the sequel to the 2009 international blockbuster has been delayed for years now, we're not holding out breath. But the good news is, fans of James Cameron's sci-fi world Pandora won't have to wait that long to return to the lush forest planet.
At D23's Destination D: Amazing Adventures, a kind of convention for Disney's theme park devotees, Walt Disney Parks & Resorts Chairman Bob Chapek announced that Pandora – The World of Avatar, will officially be opening next summer at Disney's Animal Kingdom at the Walt Disney World Resort in Florida. And along with the announcement, some new images of what the attraction will entail, including details on previously unheard of rides, have also been revealed.
Find out about the updates on the Avatar theme park rides and attractions after the jump.
No specific date was given for the opening, but this image reveals how attendees will enter Pandora: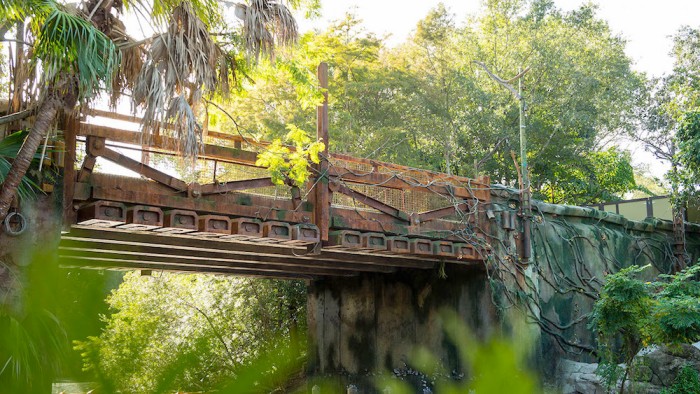 Sure, it may just look like a bridge, but there's a narrative behind it. The Disney Parks Blog reveals that the bridge was built by the company RDA on Pandora. However, now that the company has been away from the planet, nature is starting to take its toll on the bridge. But it's still sturdy enough to host those heading to meet up with their eco-tour group at Alpha Centauri Expeditions, the company responsible for transporting tourists to Pandora now that it's been reopened to humans.
But if some rusty old bridge being taken over by vines isn't enough to get you excited, here's some of the new attractions (via Oh My Disney) that were unveiled at D23's Destination D.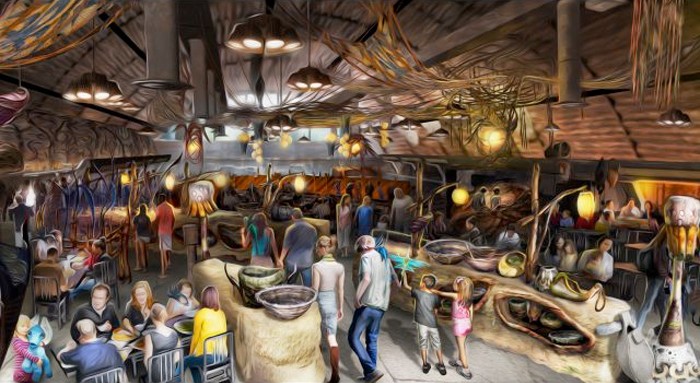 Pongu Pongu
Walking around a fake tropical planet can be exhausting, so Pongu Pongu will serve as a spot for you to get a nice drink. Here's hoping Pandora's juice box is on the menu.
But gift shops, food and drinks are all the boring stuff at a theme park. You want to know what rides will have long lines for you to stand in, right? Maybe these will do the trick.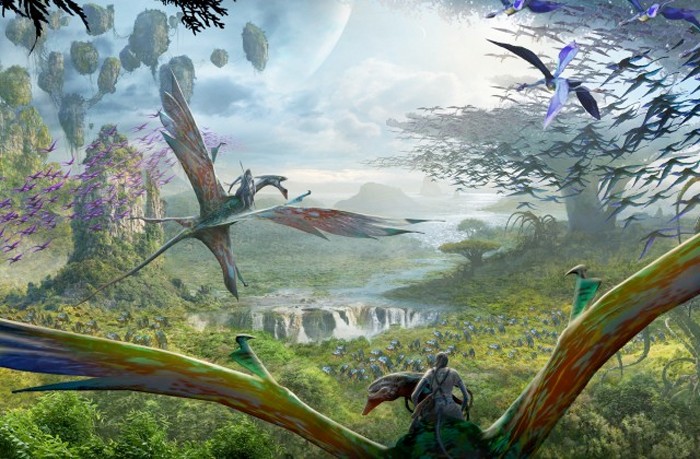 Avatar: Flight of Passage
Na'vi River Journey
Taking a cue from Disney's Jungle Cruise, tourists of Pandora will be able to enjoy the Na'vi River Journey on a boat ride for the whole family that goes through the bioluminescent forests of Pandora.
***
That's all for the updates on Pandora – The World of Avatar. As someone who's not exactly over the moon for James Cameron's first movie in this franchise, I can't say that I'm all that excited about this attraction. But Disney know how to create some pretty fantastic theme park experiences, so maybe it will be just as magical as the rest of their work.