Cool Stuff: How To Make A Big, Cheap BB-8 Action Figure More Screen Accurate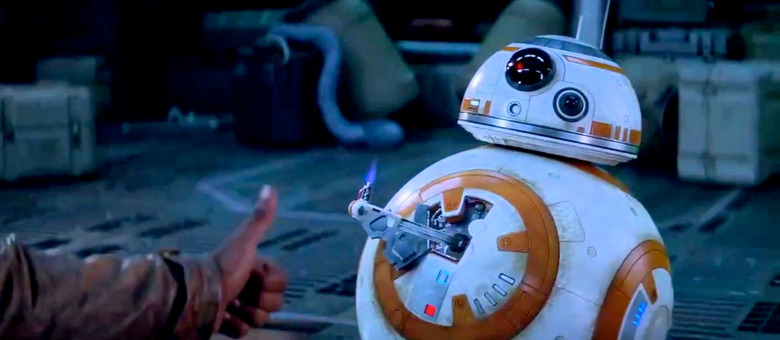 We may receive a commission on purchases made from links.
The breakout fan favorite character from Star Wars: The Force Awakens last year was undoubtedly BB-8. The little ball droid was one of the hottest Christmas gifts, and he's one of the cutest robots the Star Wars galaxy has ever seen. Over the past year, you've undoubtedly seen endless versions of BB-8 on toy shelves, ranging from the extremely tiny to the near life-size iteration. However, most of them don't quite look like how he droid looks in the movie. But a new tutorial shows how you can fix that.
Find out how to easily create a BB-8 action figure screen accurate after the jump.
The above video comes from Cosplay Chris, who frequently takes toys from various franchises and gives them makeovers in order to make them that much cooler. In this case, it's the massive Jakks Pacific Deluxe BB-8 action figure (which stands about 18 inches tall) which is being improved with some easy detailing that you can do at home.
The good news is that even though the price in the video sounds expensive, the above action figure is actually only around $35 at the time of this writing at Amazon. Some of the customization is a little tricky, mainly the creation of the base that the video host wanted BB-8 to sit on, but the custom paint job that makes him look weathered is actually extremely easy, cheap and not time-consuming at all. Even replacing the plastic lighter with a real one wasn't anything too complicated.
I've never been one to have any skills creating custom toys like this, but the process looks so simple that I might have to give it a try.