Check Out The Stunning MondoCon 2016 Posters Revealed So Far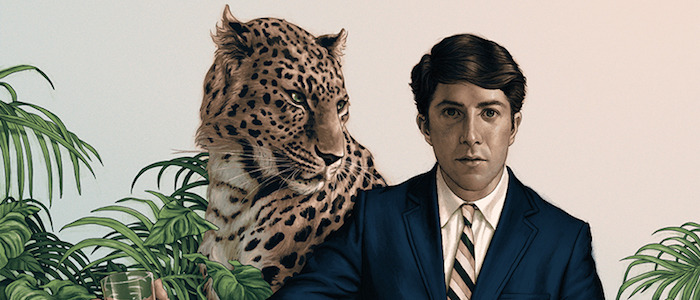 We're days away from MondoCon 2016, the annual celebration pop culture art organized by the good folks at Mondo, and previews from this year's show have already been invading the internet. We've played our part, having debuted Kevin Tong's new poster inspired by Akira Kurosawa's Ran last week and interviewed artist Todd Slater (and showed off his new The Secret of NIMH print) earlier today. But that's just the tip of the iceberg, as other stunning posters have already made their way online in advance of the show. Let's run through 'em.
The first batch of MondoCon 2016 posters come our way via IndieWire and they lean toward the more arthouse friendly crowd, showcasing the films from David Lynch, Mike Nichols, and Terrence Malick.
First up is Tula Lutay's Mulholland Drive, which captures the dreamy and sexy tone of of Lynch's surreal masterpiece with a color palette that just screams Los Angeles.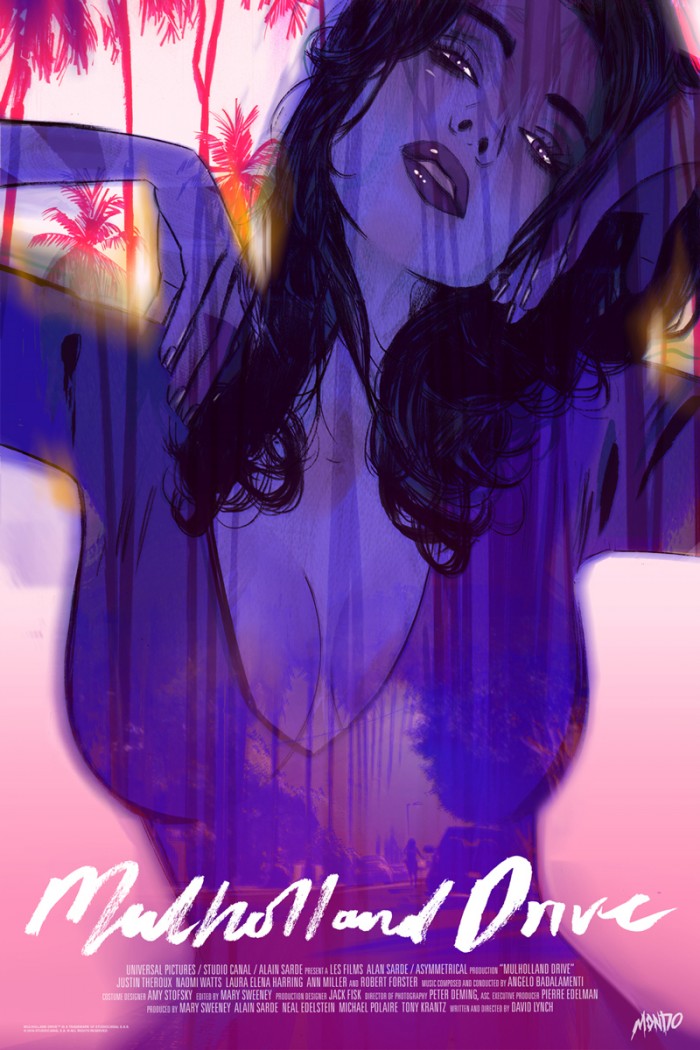 Then there's Rory Kurtz's take on The Graduate, a painterly take whose realistic style only makes the ridiculous visual pun on display (Dustin Hoffman is with a cougar, you see) all the more amusing.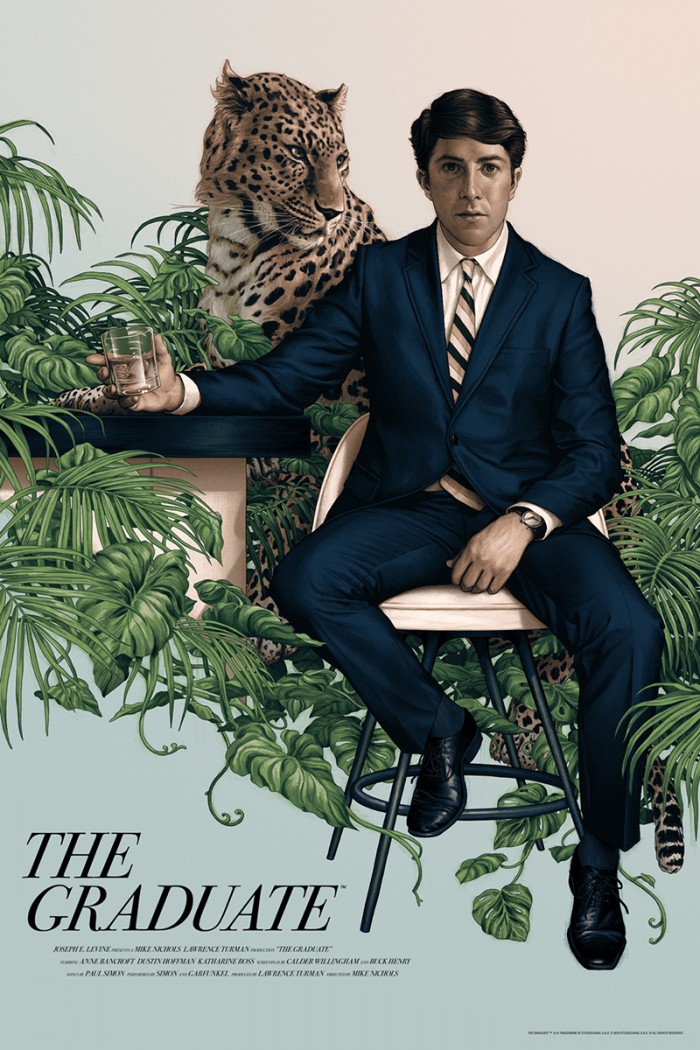 And that takes us to Joao Ruas and his poster for The Thin Red Line, which blends the film's nightmarish depiction of war, poetic imagery, and obsession with nature into one eerie print.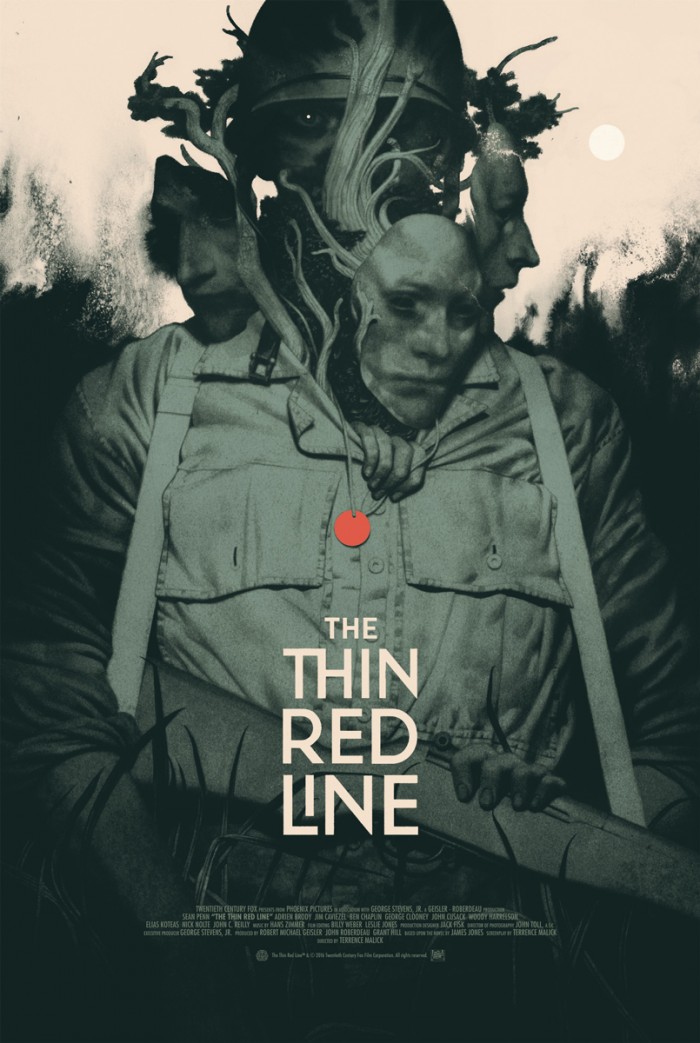 Meanwhile, Mondo regular Scott C. has revealed a charming Stranger Things print that depicts the entire cast (including the Gorgon) chilling out in the woods.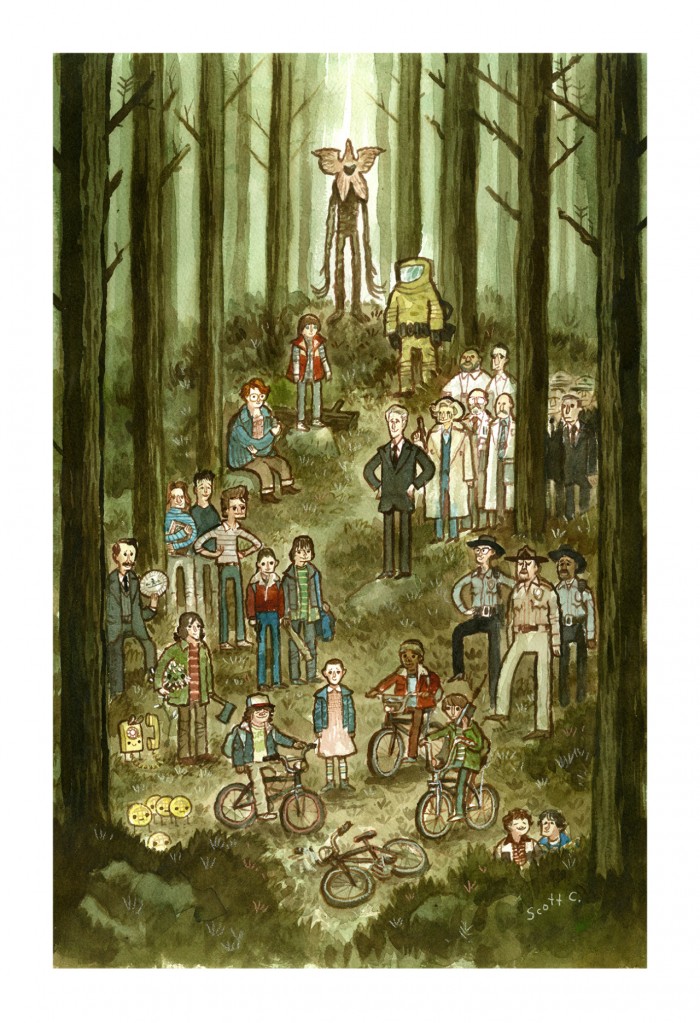 Scott C. also took to Twitter to share another group portrait, this one dedicated to some of pop culture's greatest vests:
"The Vests" New print for @mondoconaustin this weekend! If you dig vests. pic.twitter.com/IK0ZgpLKKD

— Scott C. (@scottlava) October 19, 2016
Jock also revealed his poster for Guardians of the Galaxy on Twitter and it's fantastic, placing his heavily detailed character work up amongst some very bold yellow:
Birth Movies Death premiered a new Escape From New York poster by Matt Taylor that makes a compelling argument for buying another Escape From New York poster. I especially love how Taylor's realistic Kurt Russell likeness and detailed backgrounds transition into those old school '80s graphics. The site also interviewed Taylor about his work and you can read that at the link above.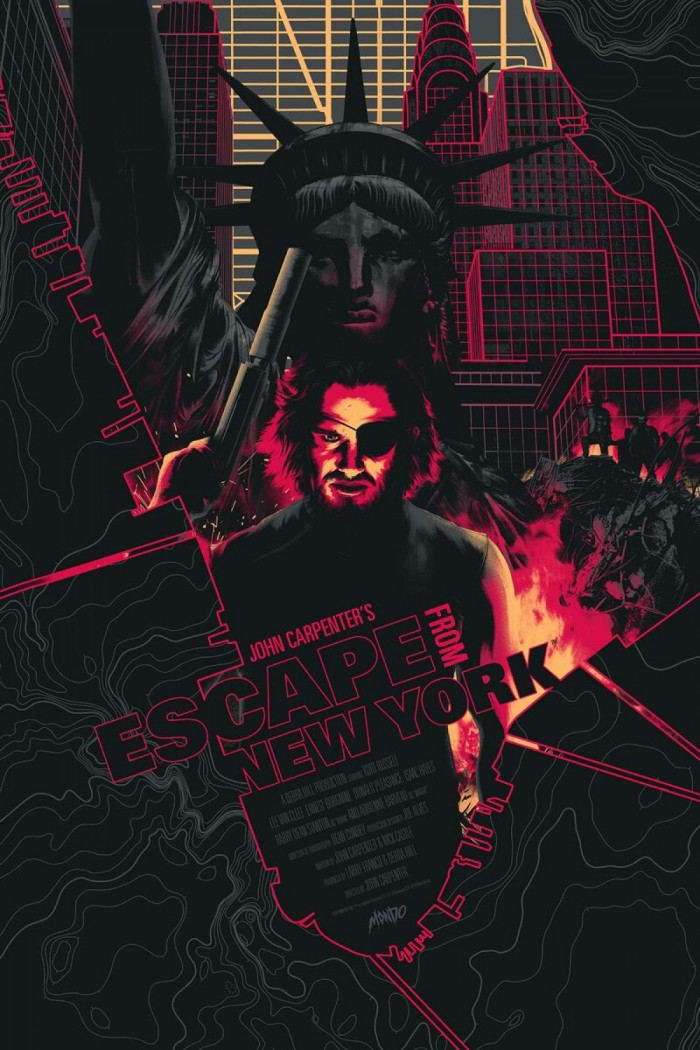 io9 revealed another series of posters, with a focus a subjects that would appeal to genre and animation buffs. First up is J.C. Richard's take on Disney's The Legend of Sleepy Hollow and it may be my favorite print I've seen from MondoCon 2016 so far. It rides a remarkable line in how it captures the distinct look of the original animated film while clearly being Richard's work.

Oliver Barrett's poster for The Martian feels like a deliberate riff on the marketing for Ridley Scott's wonderful film, taking elements from the theatrical posters (Martian landscapes, Matt Damon's big 'ol head) and presenting them in a fresh and detailed fashion.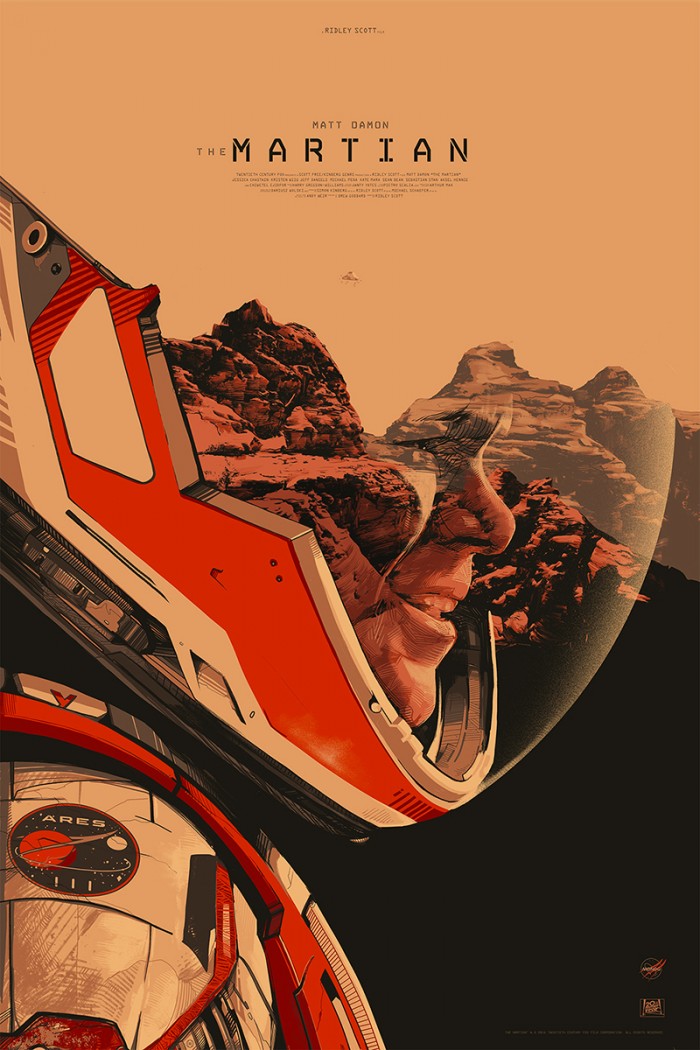 It's about time Tom Whalen, who has created many posters based around Disney and Pixar characters for Mondo, got around to tackling Wall-E. The final results are exactly what you'd expect, which means they are lovely and lively and just plain adorable.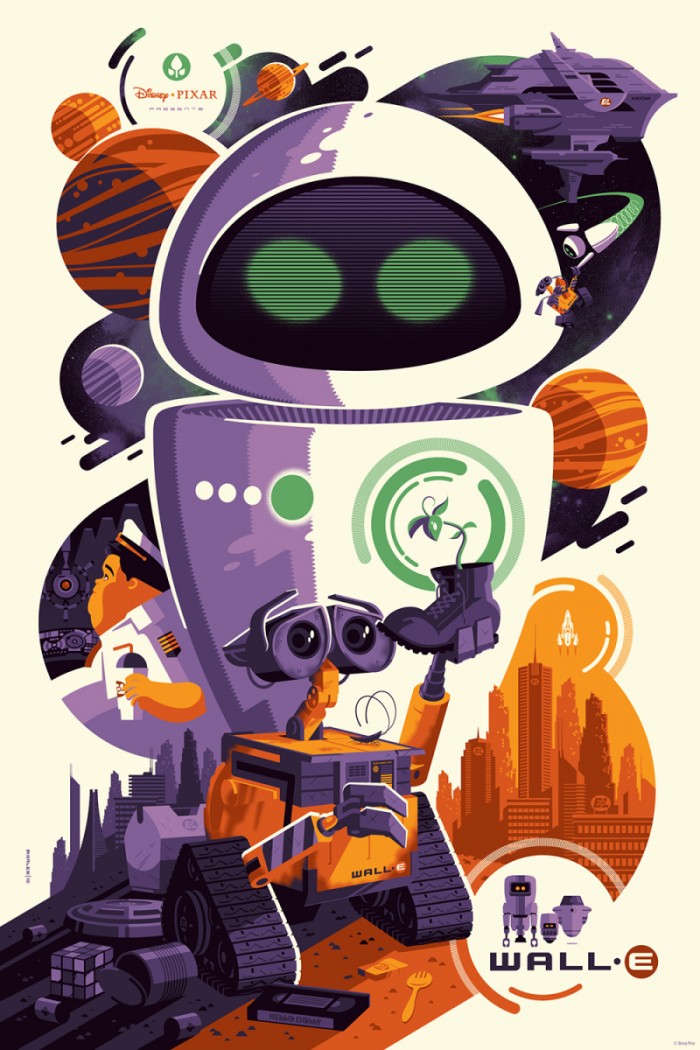 And finally, Nerdist unveiled two new posters from Mike Mitchell. First up is the latest entry in his popular portrait series, where he creates simple profiles of characters both beloved and obscure. The subject is Lobot, Lando Calrissian's partner on Cloud City, who plays a small but vital role in The Empire Strikes Back.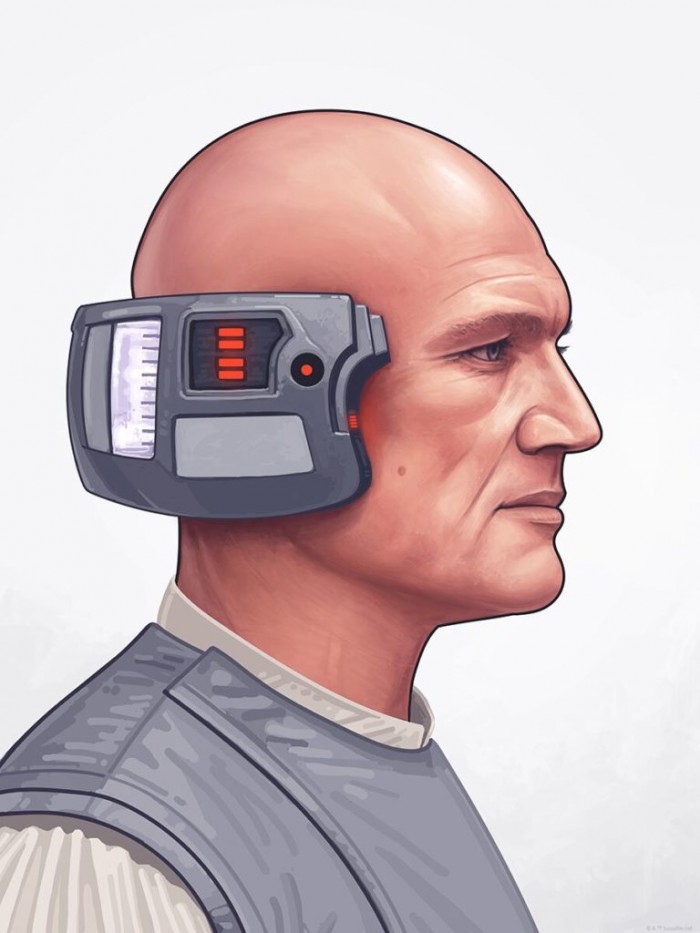 And then there's this creepy take on Donald Duck, which represents Mitchell's attempt to modify an iconic character's look to an extreme degree while still making it clear who it is supposed to be.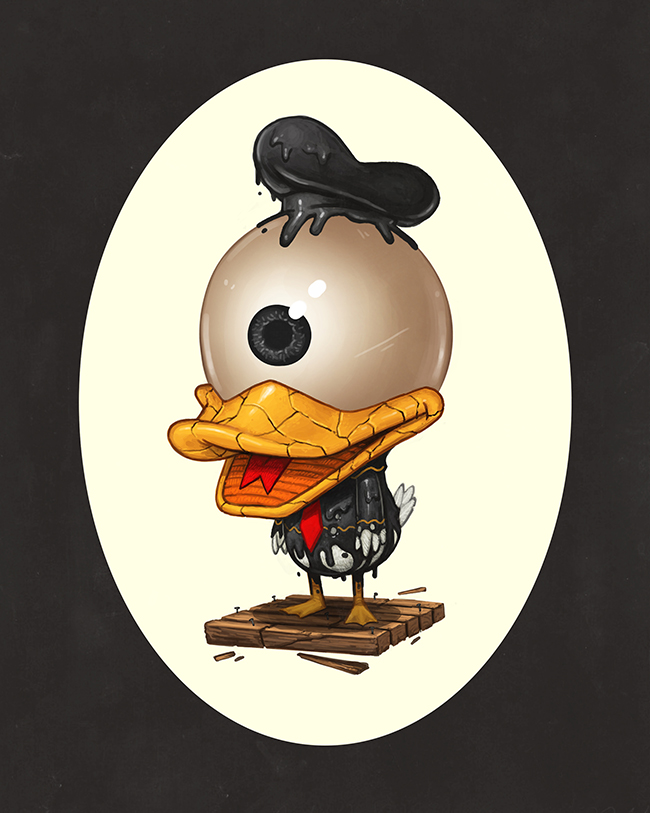 MondoCon runs this weekend, October 22-23, and we'll be on site to provide you with additional looks at the art that will be unveiled.