'Live By Night' Trailer: Ben Affleck Sets Prohibition Era Boston Ablaze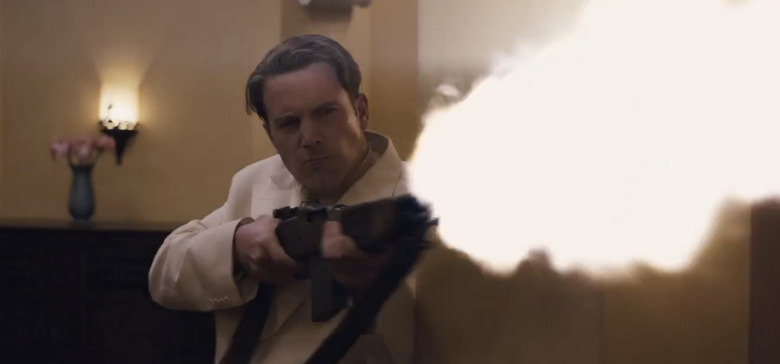 Not too long ago, we learned that Ben Affleck's long-awaited adaptation of Dennis Lehane's novel Live By Night may get an awards-qualifying release late this year before going wide in January. Now that appears to have been confirmed with the first trailer for the 1920s crime thriller making its way online. This looks like it has the potential to be Ben Affleck's best movie yet.
Watch the Live By Night trailer after the jump.
Live By Night Trailer
This looks like exactly the kind of film I was hoping to see in Black Dahlia or Gangster Squad, but each of those films came up short. However, Ben Affleck appears to have a promising period set crime thriller on his hand with style, action and an incredible cast that includes not just himself but Scott Eastwood, Elle Fanning, Zoe Saldana, Sienna Miller, Chris Sullivan, Anthony Michael Hall, Brendan Gleeson, Titus Welliver, Chris Messina, Chris Cooper and Derek Mears.
There's just something about crime thrillers set in the 1920s that always appeals to me. I'm not sure if it's the aesthetic of the era or the kind of stories that usually get told during that decade, but this one is definitely right in my wheelhouse of the sort of movies that I like to see. Plus, I love the use of that Hozier song, which just gives off the perfect, haunting vibe.
The end of 2016 is shaping up to be a solid one for Ben Affleck since he also has The Accountant coming this fall. However, with Live by Night getting a prime awards season slot for a limited release sometime in November, we're betting this is going to be the one everyone will be talking about, especially since Ben Affleck is directing this one from a script that he wrote himself.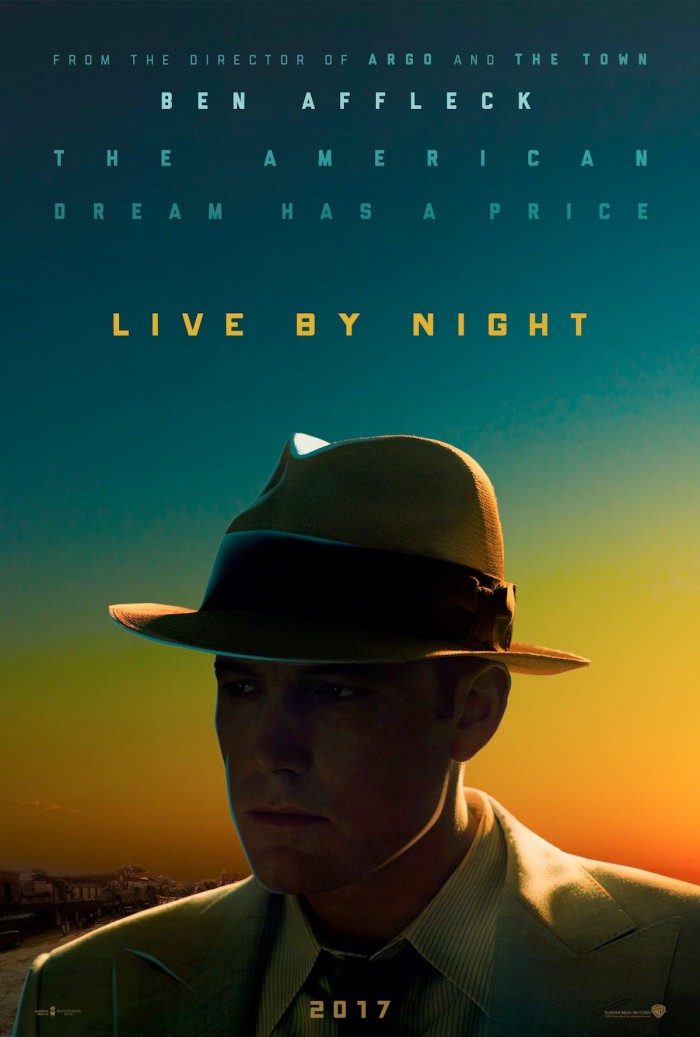 Live by Night is set in the roaring `20s when Prohibition hasn't stopped the flow of booze in an underground network of gangster-run speakeasies. The opportunity to gain power and money is there for any man with enough ambition and nerve and Joe Coughlin, the son of the Boston Police Superintendent, long ago turned his back on his strict upbringing for the spoils of being an outlaw. But even among criminals there are rules and Joe breaks a big one: crossing a powerful mob boss by stealing his money and his moll. The fiery affair ends in tragedy, setting Joe on a path of revenge, ambition, romance and betrayal that propels him out of Boston and up the ladder of Tampa's steamy rum-running underworld.
Live By Night hits limited theaters late this year, but arrives in theaters everywhere on January 13, 2017.