Here Are 15 Actors Who Should Play Young Lando Calrissian In Han Solo's 'Star Wars Story'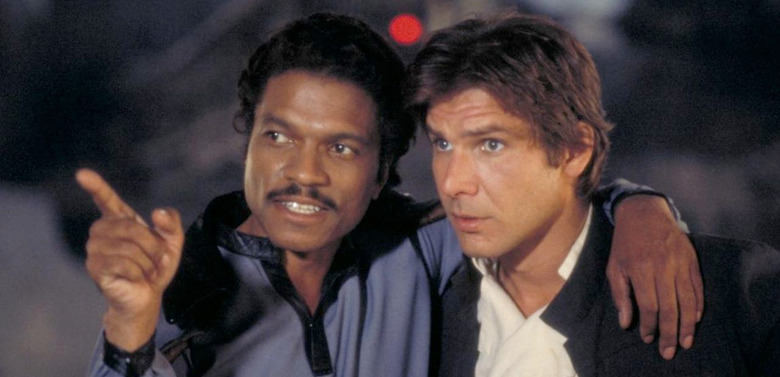 This winter brings Rogue One: A Star Wars Story to theaters. It will be the first theatrically release live-action Star Wars feature film that tells a story outside of the traditional trilogy narrative of the saga. Even though we still have months before we see that film in its entirety, the second movie in the Star Wars Story series is already in the works, and it will focus on the famous smuggler Han Solo before he became caught up with the Rebellion in Star Wars: A New Hope.
Alden Ehrenreich was previously confirmed to play Han Solo, taking the role played memorably by Harrison Ford, and just yesterday we learned that a young Lando Calrissian will be joining him at some point in the movie. Right now the hunt is on for an actor to play the scoundrel friend of Han Solo who made his debut in The Empire Strikes Back and received an expanded role in Return of the Jedi.
After the initial report surfaced, Donald Glover was said to be the frontrunner. But there's no guarantee he'll end up with the part when all is said and done, so we came up with a batch of 15 other possibilities for who could play young Lando Calrissian. Some of the choices are obvious, but we dug a little deeper for some of the options to come up with some lesser known names who could catch their big break like Harrison Ford did back in 1977.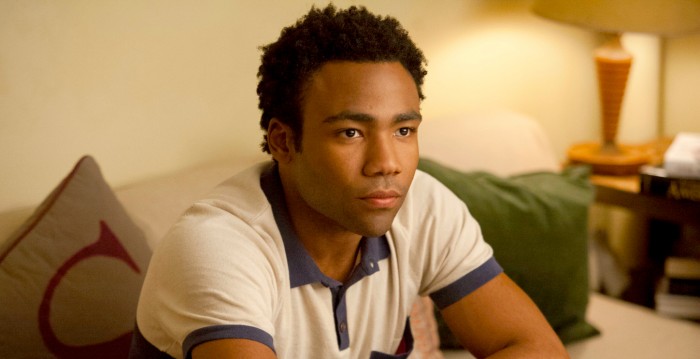 Donald Glover
We're going to start with Donald Glover because he's one of the most obvious picks. Even before he was named as a frontrunner a few hours after the initial story broke, he was already floating around this list we put together. He was once a desired contender for a new Spider-Man, and he's created quite a solid career as a supporting actor with roles in The Martian and Magic Mike XXL. The latter is easily the best evidence of his swagger alongside his career as a rap artist under the name Childish Gambino.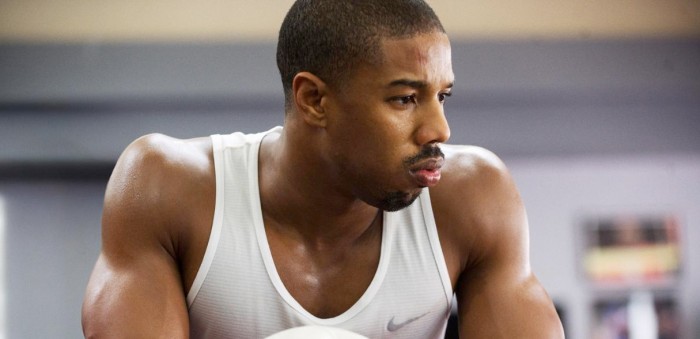 Michael B. Jordan
Another obvious choice since he's one of the biggest younger black actors on the scene right now, Michael B. Jordan definitely has the star power to play a character like Lando Calrissian. Thanks to Creed we know he has the confidence, and with a role as one of the villains in Marvel's Black Panther movie, we know he has a good relationship with Disney. Adding Michael B. Jordan to anything is a good idea, and it's not hard to see him as Han Solo's friend at all.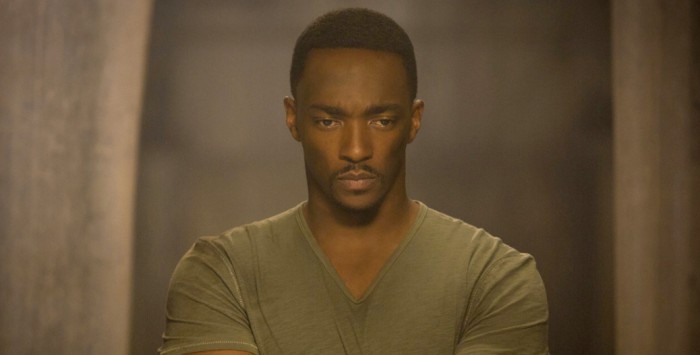 Anthony Mackie
Personally, I think Anthony Mackie is the best possible choice to play a young Lando Calrissian. The only problem is he would have been much better for the role about 10 or 15 years ago. Alden Ehrenreich will be 27 this fall while Anthony Mackie is coming up on 38. Mackie still looks great for his age, so there's a chance he could pull it off, but I'm betting Disney is looking to go younger, even though they have The Falcon sitting right in their backyard, presumably ready to take this role.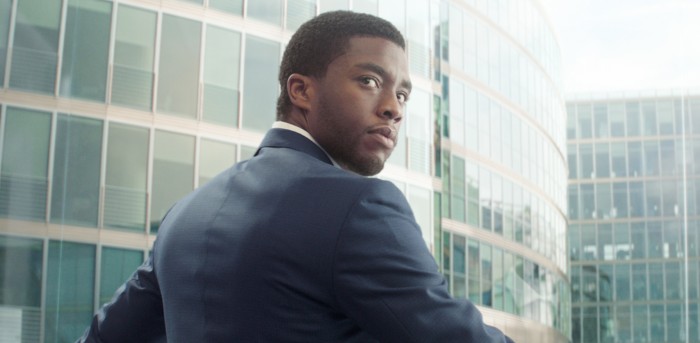 Chadwick Boseman
Let's just keep this Marvel train rolling with another likely candidate who already has a good relationship with Disney. Chadwick Boseman already has plenty of experience playing people from real life thanks to his turns as Jackie Robinson in 42 and James Brown in Get On Up, so bringing a character to life who was already played by Billy Dee Williams wouldn't be a difficult task for the actor. Plus, he's already proven to be a valuable box office asset as Marvel's Black Panther. Of course, his shooting schedule for his own Marvel movie might keep him too occupied to take the role.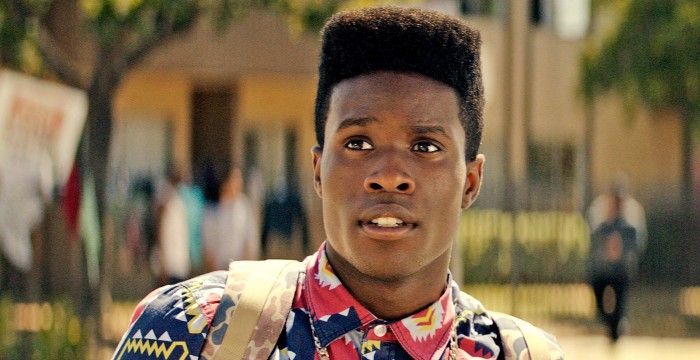 Shameik Moore
All right, now we're starting to dig into the names you probably don't know. Shameik Moore made a big splash in the Sundance selected coming of age comedy Dope, and his lead role in the film proves that he has a bright future ahead of him. Moore is still looking for a big break that will make him more of a household name, and taking on the role of Lando Calrissian could be the right opportunity for him. He's a little younger at 21 years old, but he's got a mature look to him to stand his own with Alden Ehrenreich. We'll get to see more of him soon enough in Baz Luhrmann's Netflix series The Get Down.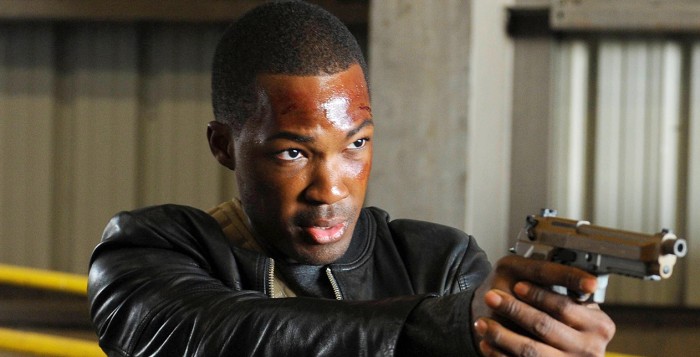 Corey Hawkins
Fresh off his breakthrough performance as Dr. Dre in Straight Outta Compton, we'll see Corey Hawkins taking the lead in Fox's series reboot 24: Legacy. In addition, Hawkins also has a key role in the upcoming Kong: Skull Island, so he has a good amount of blockbuster experience to make him a solid contender for young Lando Calrissian. If playing Dr. Dre doesn't prove that he's got plenty of swagger to play the scoundrel, then I don't know what will.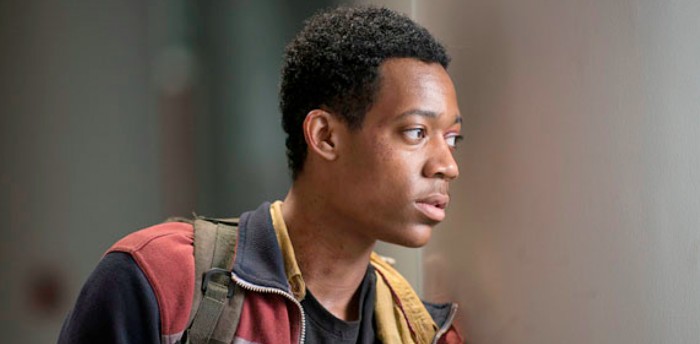 Tyler James Williams
After starting his career at a young age by playing a young Chris Rock in the comedy series Everybody Hates Chris, Tyler James Williams has turned into a fine young actor. Much like Corey Hawkins, James proved that he's grown up considerably as a character on nearly an entire season of The Walking Dead, but he also made quite a splash in the comedy arena with the indie hit Dear White People. Williams doesn't necessarily have the perfect look to play Lando Calrissian, but he just might have the acting chops to pull it off.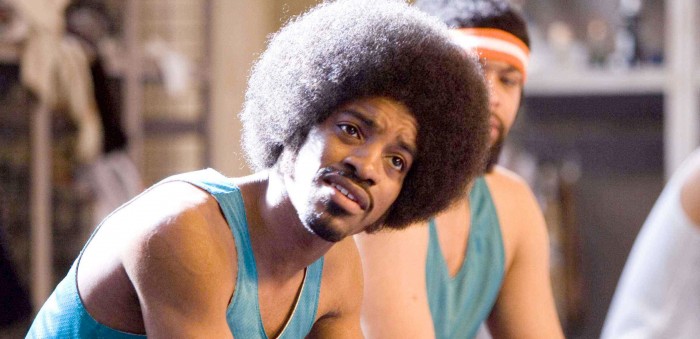 Andre Benjamin
Everyone knows that Lando Calrissian is cool. But what's cooler than being cool? As Andre Benjamin said in the Outkast song "Hey Ya," the answer is ice cold. And if you're looking for someone cool enough to play Lando, this might be a solid option. Though Benjamin is known more for his music, he still has a decent acting career with roles in Be Cool, Idlewild, Semi-Pro and a lead role as Jimi Hendrix in the indie biopic Jimi: All Is By My Side. More recently he has been appearing in the TV series American Crime. But at 41, he is likely older than Lucasfilm would want for the part.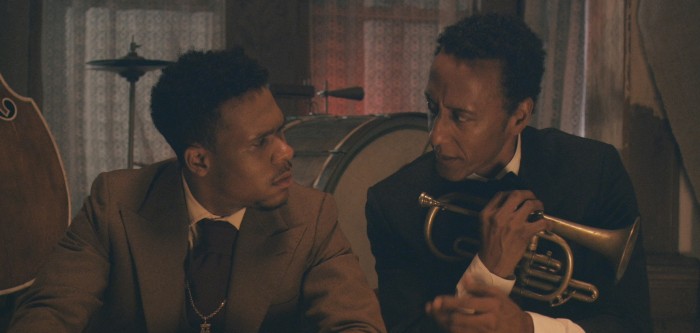 Maestro Harrell
We could call Maestro Harrell (left) an up-and-coming actor, but he's already been working consistently for about a decade now. Fans of The Wire might remember him from his turn as young Randy Wagstaff where he held his own against plenty of fine actors. Later he went on to have a recurring role in 30 episodes of the comedy series Suburgatory. More recently, he popped up on a couple episodes of Fear the Walking Dead, and played Louis Armstrong on Drunk History (above). You should also check him out in the outstanding western Bone Tomahawk. He can do comedy and drama, something that will likely be very important for Lando.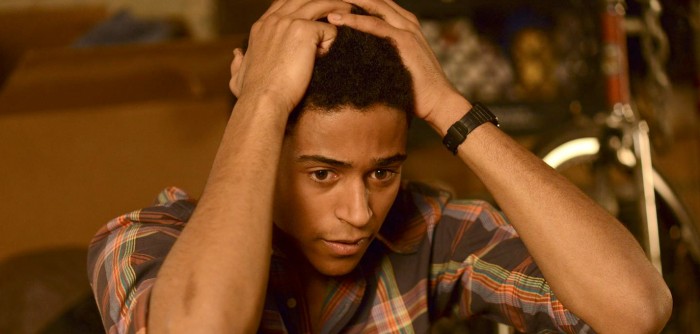 Alfred Enoch
Fans of How to Get Away with Murder will know Alfred Enoch immediately since he's played Wes Gibbons in 45 episodes of the Shonda Rhimes series. However, if you've never watched that show in your life and he still looks familiar, that's because Enoch played Gryffindor classmate Dean Thomas in the Harry Potter franchise. Though his most famous acting experience is in the fantasy blockbuster series, he's turned into a solid young actor, even appearing in an episode of Sherlock. Playing young Lando Calrissian could be the kind of role that gives him a big career boost to being a star.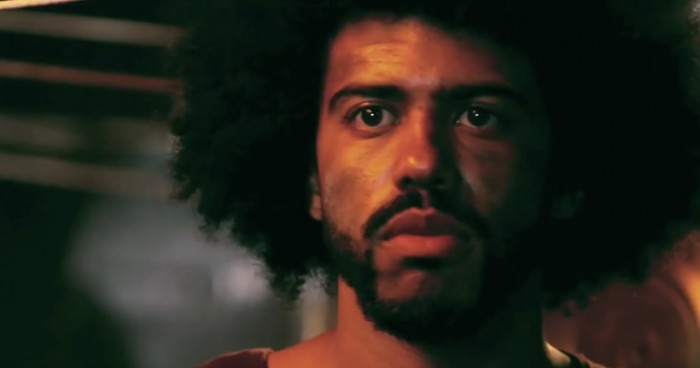 Daveed Diggs
The initial report about Lucasfilm looking to cast a young Lando Calrissian was written by Umberto Gonzalez, the founder of Heroic Hollywood, who has now taken a reporter position at The Wrap. After his report came out, he took to Twitter to say that he originally had some names to go with his story, including a Hamilton star and a rapper (which explains another pick below), but they were "deaded." We're pretty sure that Hamilton star would be Daveed Diggs. The man earned a Tony Award for his turn in the musical where he plays both Thomas Jefferson and Marquis De Lafayette, and his performance shows that he has the energy and charisma to pull off a role like Lando Calrissian.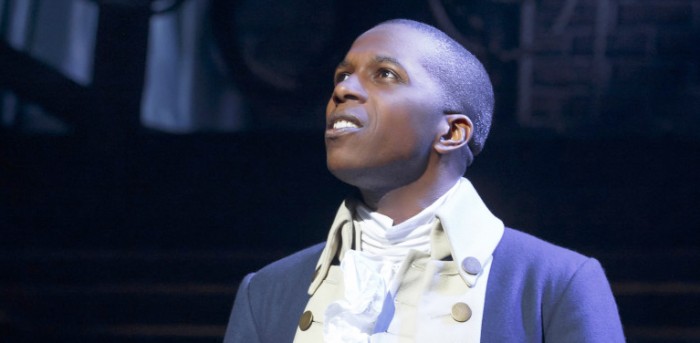 Leslie Odom Jr.
If the Hamilton star who was in consideration isn't Daveed Diggs, then it must be Leslie Odom Jr. The only problem is that he's about 35 years old and just might be too old for the role. Still, Odom looks young for his age and has an impressive range that he's put on display in shows like Smash and Person of Interest as well as a role in the war drama Red Tails. Again, it's not likely that Disney will go for someone in his age range, but he wouldn't be a bad choice for the role.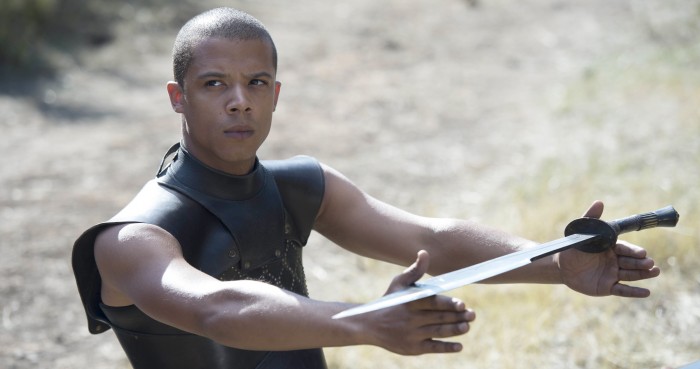 Jacob Anderson
Though you know Jacob Anderson as the Grey Worm, the stoic commander of The Unsullied in Game of Thrones, he's not always so deadly serious. Anderson can also be seen in the comedy series Episodes, proving that he as an impressive range full of the kind of charisma needed to play Lando Calrissian. His work on Game of Thrones might make his participation challenging, but there are so many characters on that show, it probably wouldn't be hard to work around the show's schedule.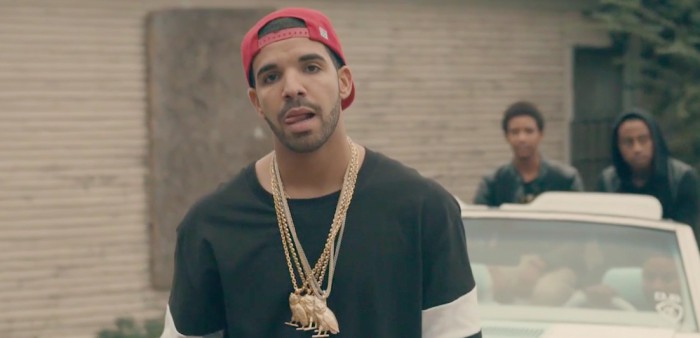 Drake
Now just stick with me for a second. You may know Drake as the chart-topping rap behind hits like "Hotline Bling," but he began his career as an actor in the Canadian favorite series Degrassi: The Next Generation. Though he hasn't done much acting since those days besides a cameo in Anchorman 2: The Legend Continues and hosting Saturday Night Live a couple times, I could see Drake really surprising us by playing young Lando Calrissian. He's definitely got the cool factor going for him, and it's not hard to envision him in some kind of swanky cape. Don't forget, Justin Timberlake was a member of the Mickey Mouse Club and *NSYNC before he became a real actor. Anything is possible.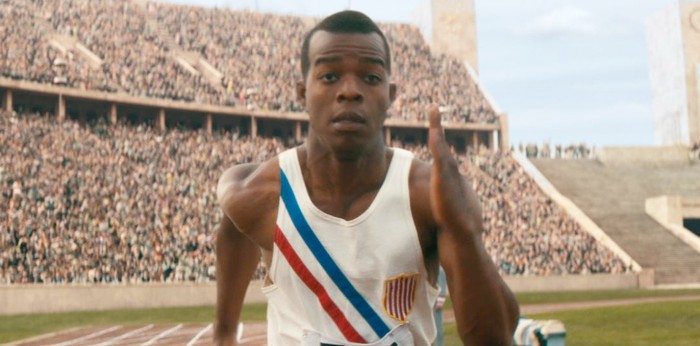 Stephan James
Speaking of Degrassi, Stephen James also expanded his resumé with a stint on eight episodes of the Canadian teen drama. Since then he's become a respectable actor with roles in When the Game Stands Tall and Selma. But he really showed his stuff in the sports biopic Race, playing the famous Olympic runner Jesse Owens. He's the kind of lesser-known talent whom Lucasfilm could easily turn into a star with a role as young Lando Calrissian.