VOTD: 2016 Summer Olympic Athletes Pick Their Favorite Sports Movies Of All Time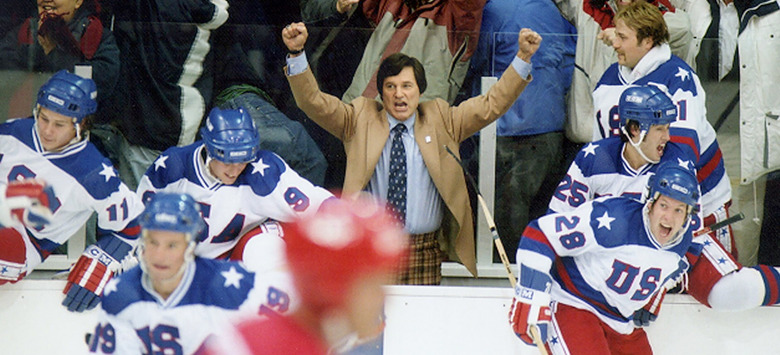 As has become customary every four years, everyone is talking about the Olympics. While the conversation this year seems to mostly be about the conditions surrounding the games in Rio, Brazil this year, it's still one of the most buzzed about topics right now, and even people who don't care about the global sporting event end up pretending to just to be part of the conversation.
Now we have a reason to talk about the 2016 Olympics a bit (besides the new Rogue One trailer coming during the games later this week) as some of this year's star athletes from Team USA have taken the time to share their favorite sports movies of all time. Did you favorite sports movies make the cut? Find out what the Team USA favorite sports movies the jump.
Believe it or not, some of the athletes don't choose movies that depict their own sports. After all, some athletes like Olympic fencer Ibtihaj Muhammad don't have a movie to celebrate their sport, which is why she went with The Blind Side. Of course, some of the athletes do go with obvious choices, with gymnast Gabby Douglas choosing Stick It.
There's actually a wide variety of picks here, and it's interesting to hear which sports movies some of these athletes connected to as kids, driving their passion for each of their sports. Even more fantastical ones like Space Jam had a big impact on some of these athletes. Though I will say it's a little disappointing that we don't hear any of them mention D2: The Mighty Ducks. But maybe that's a more popular one for winter Olympic athletes, even though Miracle and Cool Runnings obviously made the cut.