'Suicide Squad' Unlikely To Get Released In China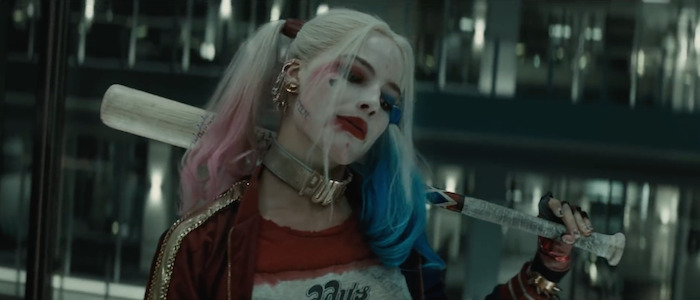 Even though Batman v Superman: Dawn of Justice ended up raking in over $872 million worldwide, Warner Bros. Pictures was still disappointed with the box office returns. This was a movie they were counting on sailing past $1 billion, and it didn't even end up hitting the lower-end prediction of $900 million. That means all eyes are on Suicide Squad's box office performance this weekend, which is already outpacing Guardians of the Galaxy and Deadpool internationally, and could make as much as $145 million in its opening weekend. However, one territory likely won't help Suicide Squad rake in the cash.
Over in China, the DC Comics cinematic universe action ensemble has not received an official release date, and it doesn't sound like the film will ever end up hitting the big screen due to its dark subject matter. Find out more about the Suicide Squad China release date after the jump.
The Hollywood Reporter reveals that China Film Group, which handles the import of all foreign films, "has not yet put the movie on their internal release calendar." Since the company usually does this two months in advance, it's looking unlikely that the film will get a release in China due to Beijing's censorship committee.
Even though Suicide Squad has a PG-13 rating with less graphic violence and language than the previously banned comic book flick Deadpool, there's still quite a bit of touchy subject matter that China's censors would have a problem with (the same thing happened with Ghostbusters). Though no specific reasons were given, a Chinese executive said, "They think this is not a good film to release in China."
Warner Bros. even tried to make the film's title a little less potentially offensive by calling the movie X???, which somehow translates to Special Task Force X. It's nothing drastic, especially since that's what the group is called in the movie anyway, but it's still baffling that China would be touchy about something as simple as the title containing the word "suicide."
We really get frustrated with the Motion Picture Association of America here in the United States. Judd Apatow and Mike Birbiglia are particularly confused by their practices, specifically regarding the rating of Suicide Squad compared to the comedy Don't Think Twice. But we should count our lucky stars that we don't have something like the State Administration of Press, Publication, Radio, Film and Television (SAPPRFT) making a judgment on all our movies by approving or banning them for viewers of all ages.
The lack of Chinese box office could end up hurting Suicide Squad in the end, but not as much as you might think. Hollywood studios only get back about 20%-25% of the money earned there, which is about half of what they get back in other international territories. But if Suicide Squad ends up getting released in China, we'll be sure to let you know.