New 'Ghostbusters' TV Spots Tease A New Twist On A Familiar Character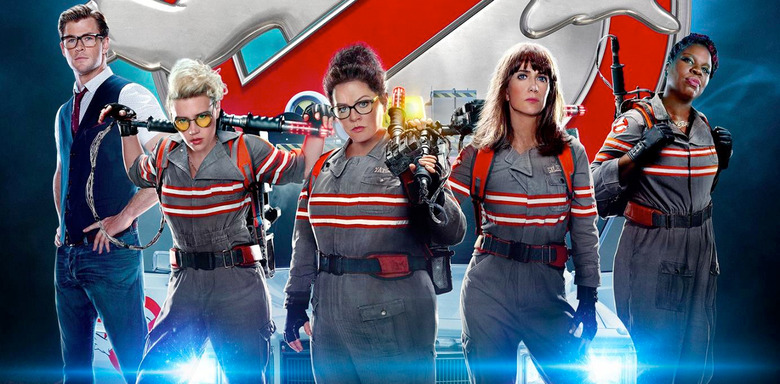 We're a little over a week away from the release of Paul Feig's reboot of Ghostbusters, and that mean the onslaught of TV advertisements is in full force. Since I record my TV shows, I don't usually watch commercials, but in the process of fast-forwarding, I see a Ghostbusters TV spot at least once during every single show that I watch. But some new Ghostbusters TV spots just arrived that I hadn't seen yet, and one of them reveals a twist on a familiar character unveiled for the first time.
First of all, here are some of the other Ghostbusters TV spots released recently:
There's a mix of some cool ideas here along with some really stupid stuff. First of all, the variety of ghosts is fantastic. There's that flasher ghost which is funny and creepy at the same time, and the aesthetic of the paranormal activity in this movie is something that I'm a big fan of. However, the more I see of that Macy's Thanksgiving Day Parade balloon version of the Stay Puft Marshmallow Man, the more I don't like it.
Speaking of retooled classic characters from the original movie, we already know that Slimer is one of the ghosts we'll see in this reboot. We've seen him stuffing his face with hot dogs and flying around the city. But now we get to see something truly goofy that he does, and a new friend that he'll be causing mischief with apparently. Stay to the very end of this spot to see what I mean:
Yes, that's a female version of Slimer alongside the ugly little spud himself. In addition, I'm pretty sure that's the Ecto-1 they've stolen and are joyriding in around New York City. It's gags like this that make me think Paul Feig has captured more of the comedic tone of Ghostbusters II, where more childish humor was employed thanks to the popularity of The Real Ghostbusters animated series. That's the whole reason Slimer was made more prominent in the second movie.
One of the other above TV spots does feature the bumper that pushes the idea that this is a Ghostbusters for the whole family. However, with much of the slapstick and goofy comedy here, it feels like they expressly tried to gear elements towards kids. Here's hoping there's some smarter comedy in the movie too though.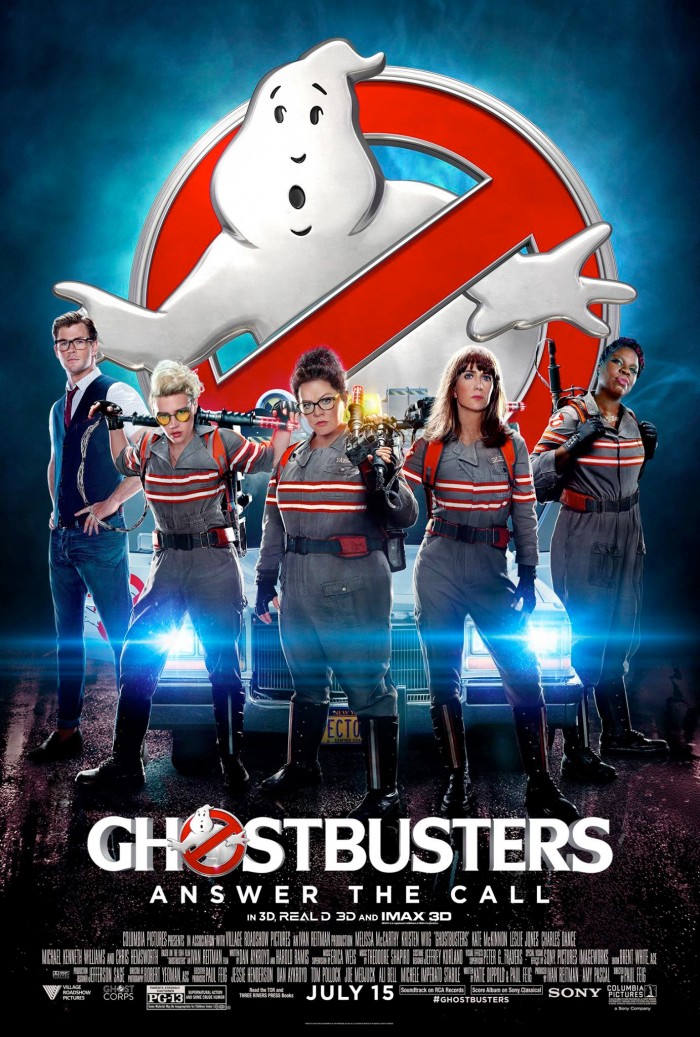 Ghostbusters makes its long-awaited return, rebooted with a cast of hilarious new characters. Thirty years after the beloved original franchise took the world by storm, director Paul Feig brings his fresh take to the supernatural comedy, joined by some of the funniest actors working today – Melissa McCarthy, Kristen Wiig, Kate McKinnon, Leslie Jones, and Chris Hemsworth. This summer, they're here to save the world! The film is produced by Ivan Reitman and Amy Pascal, and written by Katie Dippold & Paul Feig, based on the 1984 film "Ghostbusters," written by Dan Aykroyd and Harold Ramis and directed by Ivan Reitman.
Ghostbusters arrives July 15.