'Spider-Man: Homecoming' Recruits Bokeem Woodbine, Michael Mando, And Abraham Attah [UPDATED]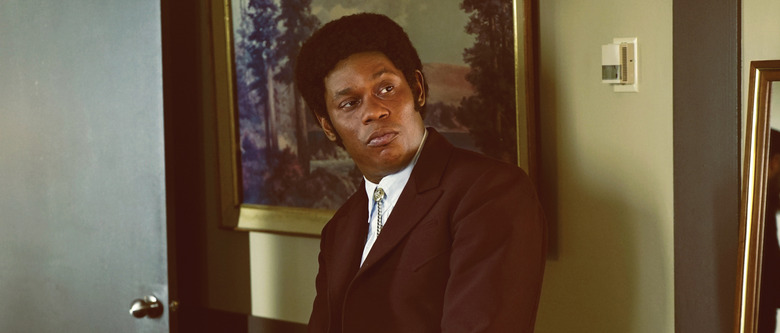 UPDATE #1: And the Spider-Man: Homecoming casting notices keep on coming. Now Michael Mando, known for his recurring roles in Orphan Black and Better Call Saul, has signed on in (say it with me now) a mystery role.UPDATE #2: Just hours after we heard Michael Mando had been cast in Spider-Man: Homecoming – which was just hours after we heard Abraham Attah had signed on — comes news that Bokeem Woodbine will also star. He's coming off of some of the best reviews of his career in FX's Fargo, and will play an unnamed villain. Original story follows.Spider-Man: Homecoming began filming a few days ago, but the new cast members keep on coming. The latest name to be added to the first Spidey solo movie set in the Marvel Cinematic Universe is Abraham Attah, the young actor who made a huge splash after starring in last year's critically acclaimed Beasts of No Nation. This has quietly become one of the best and most diverse casts ever assembled for a superhero movie.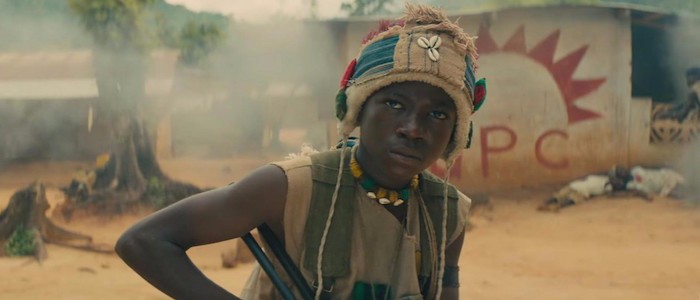 Deadline reports that Attah has joined director Jon Watts' ensemble, but like most of his co-stars, it has not been revealed who he is playing. However, his age certainly suggests that he'll be playing one of Peter Parker's high school peers.
Born in Ghana, Attah burst on to the Hollywood scene with his strong work in Cary Joji Fukanaga's brutal child soldier film Beasts of No Nation, which saw him holding his own against he likes of Idris Elba (which is no easy feat). He even took home the Best Male Lead award at this year's Independent Spirit Awards, cementing him as a rising star. And like so many promising young actors, he has joined a superhero movie universe. It's just what you do these days.
Attah's casting follows a few weeks of last-minute additions to the Spider-Man: Homecoming cast. We already knew that the film would feature Tom Holland's Spider-Man, Marisa Tomei's Aunt May, Robert Downey Jr.'s Iron Man, and the great Michael Keaton as the villain (who is probably the Vulture), but that core group was recently joined by Donald Glover in a mystery role, Kenneth Choi in a mystery role,  Martin Starr in a mystery role, Logan Marshall-Green as a mysterious secondary villain, Hannibal Buress in a mystery role, and a whole bunch of other people, including The Grand Budapest Hotel star Tony Revolori and Disney Channel breakout Zendaya, all of whom are playing, you guessed it, mystery roles.
The Spider-Man: Homecoming cast is an eclectic mix of respected actors, fantastic character actors, rising stars, and complete unknowns, but above all, it is pleasantly diverse. New York City is an important element of every Spider-Man story and it looks like Watts, Sony and Marvel Studios are going out of their way to build an ensemble that reflects what one of the greatest cities in the world actually looks like. Welcome to the future.Spider-Man: Homecoming is set to open on July 7, 2017.