'Disorder' Trailer: Matthias Schoenaerts Busts Heads For Diane Kruger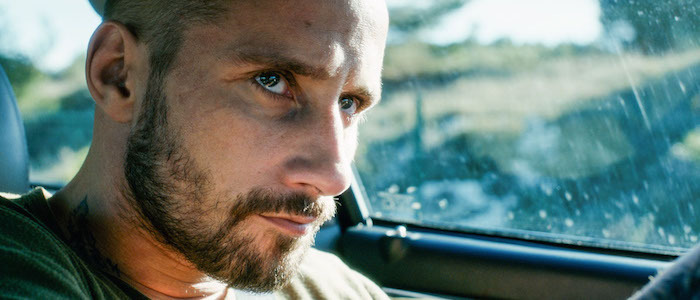 The trailer for Disorder appears to be selling a paint-by-numbers thriller, but everything else about the movie seems to suggest that there's more going on here than meets the eye. For starters, there's Matthias Schoenaerts and Diane Kruger in the lead roles and you'd be hard-pressed to name a movie where those two phoned in their lead roles. And then there's director Alice Winocour behind the camera, who co-wrote last year's critically acclaimed drama Mustang. Even if the trailer is selling an accurate portrait of Disorder, there's a definite chance it will be a fair bit more interesting than your boilerplate Hollywood action movie.
The preview lays out the basics: Kruger plays the wife of a wealthy businessman and Schoenaerts plays the family bodyguard, who is on high alert because the husband is away on business (and that business may not be particularly clean). Naturally, moves are made against the wife and son, forcing Schoenaerts to break out his Special Set of Skills. What the trailer doesn't mention, but the official synopsis does, is that this bodyguard suffers from PTSD and is as much of a danger to those he's protecting as as those who mean them direct harm. That's an interesting wrinkle in what otherwise appears to be a fairly standard movie.
It's hard to get a read on what Kruger is being asked to do in this movie (hopefully she's more than a damsel in distress), but Schoenaerts is often at his best when he's tasked with playing an imposing physical specimen with a violent temperament and Disorder looks to deliver on that front. After his extraordinary work in Bullhead, I'd follow this guy anywhere, even if it's into turf that looks this familiar.
Here's the official synopsis for the film:
What happens when the man hired to protect you may be the real threat? Matthias Schoenaerts (Rust and Bone) stars as Vincent, a troubled Afghanistan veteran who, after being discharged from the army, becomes bodyguard to the wife (Diane Kruger) and young son of a wealthy Lebanese businessman at their luxurious villa on the French Riviera. But trapped in a perpetual mental warzone, the unstable Vincent must determine which dangers to the family are real and which are the product of his PTSD-fueled paranoia if he is going to keep them safe. Director Alice Winocour (Augustine) masterfully keeps the tension simmering in this pulse-pounding psychological thriller.
Disorder has already opened in a few international territories, but it doesn't have a domestic release date yet.