LEGO 'Ghostbusters' Chinese Restaurant Headquarters Needs To Be An Official Set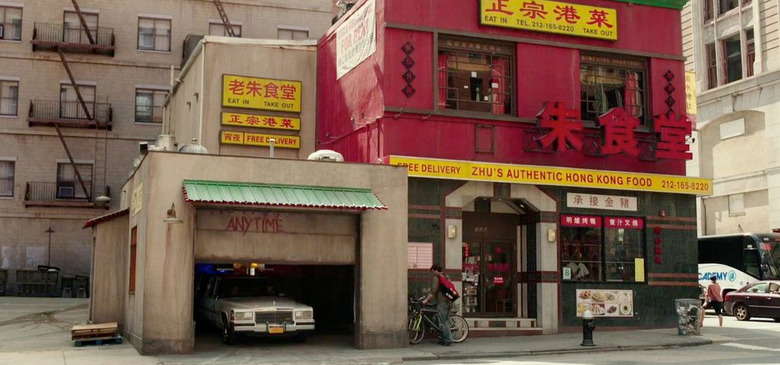 Fans of both Ghostbusters and LEGO had their wildest dreams come true earlier this year when an official set for the firehouse that acts as the paranormal exterminators' headquarters was released. It was a massive (and expensive) set, and having bought and built it myself, I can tell you it was one of the most fun sets to put together. But the new Ghostbusters headquarters should have their own LEGO set too, right?
We already know there's an official LEGO set of the new Ecto-1 on the way, featuring minifigures of all four of the new Ghostbusters, as well as their secretary Kevin, who comes with the Ecto-2 motorcycle, and even a demon ghost. But LEGO fans need a set that will house the reboot's vehicle, and one master builder has them covered with a new project at LEGO Ideas.
Check out the new LEGO Ghostbusters headquarters project after the jump.
Here's the image of the LEGO Ghostbusters headquarters from LEGO Ideas: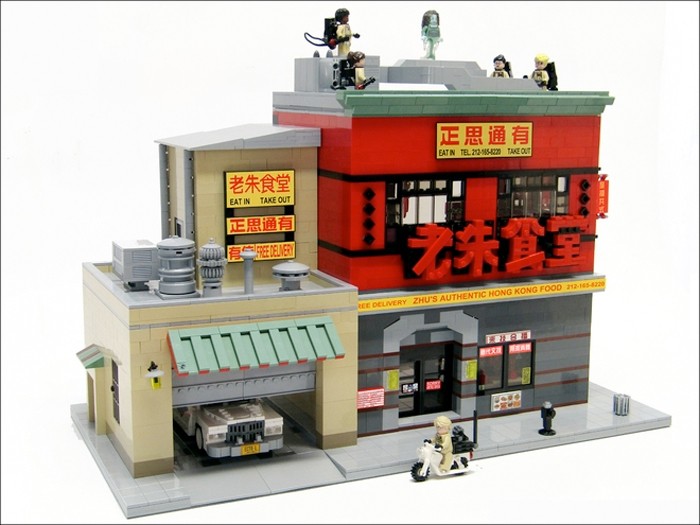 As we've seen in the various trailers, featurettes and TV spots, the Ghostbusters end up calling a Chinese restaurant their new headquarters. And this set brings it to life perfectly, scaled to the size of the new Ecto-1 LEGO set. That means it's a pretty sizable building set, though we don't know how many pieces it's made up of.
The LEGO Ideas page indicates the set has three different rooms: the garage, the Chinese restaurant and the dining room. However, since we haven't seen all the details of the interior of the headquarters, creator BaronSat says he will make updates once the movie is released and he learns more about the actual set, which is probably why we don't get to see the inside yet.
Since it's open from the back, it's not quite as cool as the official Ghostbusters headquarters set which opens up to show the interiors, but it's still an impressive creation. If you'd like to support it, head to LEGO Ideas and click the "support" button. We've got a year to get this thing 10,000 to be considered as an official LEGO set.