More 'Shrek' Sequels In The Works With The Help Of 'Despicable Me' Producer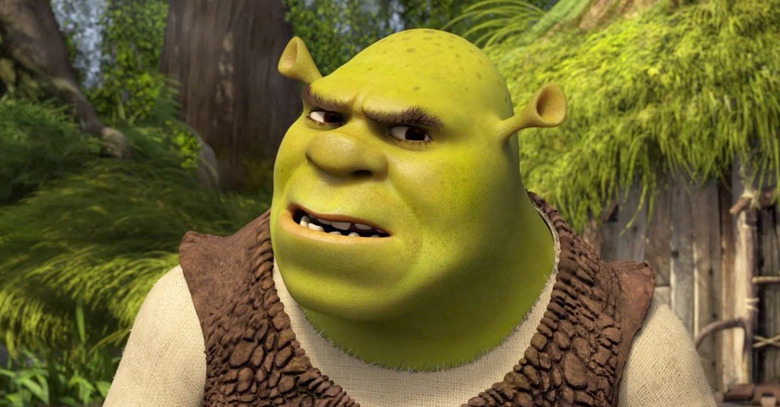 If you've been holding out hope that we might see the Shrek franchise return to the big screen, we have some good news. This year marks the 15th anniversary of the original DreamWorks Animation film featuring the voices of Mike Myers, Eddie Murphy and Cameron Diaz, and to celebrate the milestone, the studio is figuring out a way to bring the franchise back from the dead.
Comcast's NBC Universal recently bought DreamWorks Animation, and part of their plan for the animation studio includes creating more Shrek sequels, as revealed by NBCU chief executive Steve Burke during the Guggenheim TMT Symposium in New York. Find out more about the revival of the Shrek franchise after the jump.
The Hollywood Reporter reveals that part of NBC Universal's plan after purchasing DreamWorks Animation is to give creative control to Illumination Entertainment's Chris Meledandri, producer of Despicable Me, Minions and all the animation studio's movies. Along with that comes the responsibility of creating more Shrek movies, as Steve Burke said simply:
He is creatively going to try to help us figure out how to resurrect Shrek.
That implies that DreamWorks Animation has been trying to figure out how to do this for awhile, which sounds like they might be desperate to get some box office money back in the bank. This isn't entirely surprising since the Shrek franchise was one of the biggest cash cows for DreamWorks Animation. The four Shrek movies, plus Puss in Boots, have collectively pulled in nearly $1.42 billion. Plus, there were two holiday TV specials, Shrek the Halls and Scared Shrekless, which have been sold on home video.
For me, the Shrek franchise started to lose steam with Shrek the Third, and went completely off the rails with Shrek Forever After. The roster of characters got too big, and it just lost the heart that made the first two movies so great. Puss in Boots was an interesting enough way to spin off the franchise, but it still wasn't on par with the original Shrek. And the audience seems to agree since each sequel earned less than its predecessor.
We're not entirely sure how Shrek will be brought back to the big screen, and I don't have complete confidence in Chris Meledandri to do it in a satisfying way, especially after what he did with Minions. Illumination seems to be as hit or miss with their movies as DreamWorks Animation has become, so I'm not sure this is the best move for the latter, but they certainly have to do something to get back on track.
If these new Shrek sequels allow DreamWorks Animation the opportunity to work on more original films down the road, then I guess we can tolerate milking the cash cow, but hopefully movies like whatever Edgar Wright is working on over there still get just as much attention.