Break Out The Celebratory Milkshakes: Paul Thomas Anderson And Daniel Day-Lewis May Reunite For Another Movie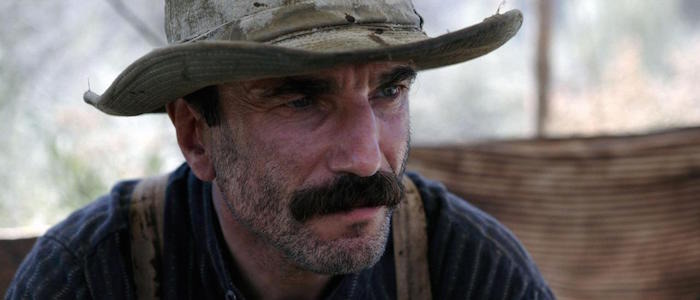 Insert flashback music here: I still remember the first time I saw There Will Be Blood. I saw it on a Friday and thought it might be a masterpiece. So I went back and saw it again on Saturday. And yes, it was a masterpiece. It's one of those once-in-a-lifetime movies, a collision of filmmaker and actor and material that sing in perfect unison. Paul Thomas Anderson and Daniel Day-Lewis coming together was a proper event, a more potent and powerful mix of talent that puts just about any typical Hollywood blockbuster to shame.
So the news that Anderson and Day-Lewis may reunite for another movie should make a cinephile's hair stand on end. The thought of these two collaborating once more feels almost too good to be true.
Variety reports that Anderson is in the process of courting Day-Lews for his latest film, which is still in the scripting stage and doesn't have a title yet. However, they do note that the story is set in the New York City fashion world during the 1950s and that the Inherent Vice director is also seeking "young actresses of Eastern European descent" to fill out the ensemble. Considering Anderson's eye for period detail and his knack for exploring the strange and usually dark underbelly of various industries and organizations, this is already sounding like a winner. Megan Ellison will finance and produce the film through her Annapurna Pictures, a production company whose good taste seemingly knows no bounds.
Day-Lewis is notoriously picky about joining movies these days, often waiting years between projects. He's only made two films since There Will Be Blood and he seemingly vanished off the face of the earth (as is his way) after winning his third Academy Award for Lincoln in 2012. It's too early to say for sure if Anderson can coax him back into the fray, but we can only hope. After all, Variety does note that he's been loosely attached to this film for a while now.
In stark contrast, the usually slow-moving Anderson has been keeping himself busy these past few years, releasing The Master in 2012, Inherent Vice in 2014, and the documentary Junun in 2015. He's also directed recent music videos for Joanna Newsom, Fiona Apple, and Radiohead. Busy Paul Thomas Anderson may very well be the best Paul Thomas Anderson.
In any case, Paul Thomas Anderson and Daniel Day-Lewis are gifts that deserve to be treasured. They should take as long as they need if it means making another movie together...especially if that movie is a '50s-set movie about the fashion industry.