Dwayne Johnson Will Climb A 'Skyscraper' For Director Rawson Marshall Thurber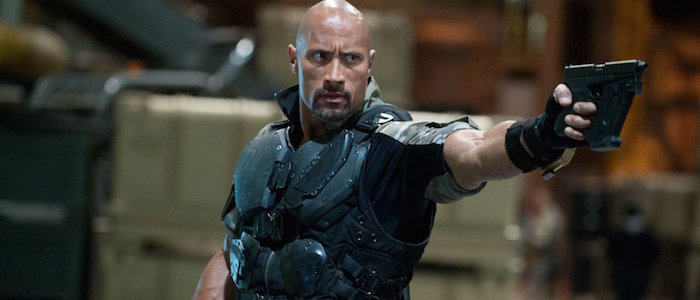 On the surface, a report about Dwayne Johnson signing on to star in another big action movie is about as unsurprising as movie news can get. Of course The Rock has joined another new movie because that's what The Rock does – he fills every square inch of his available schedule with another movie he wants to shoot. However, it's the little details that make Skyscraper sound like an interesting project to keep your eye on. Not because of plot (details are scarce), but because this is one of those films that sounds like it will be carefully constricted to appeal to an international audience. This is what the future of mainstream moviemaking looks like.
The Hollywood Reporter has the story. The Skyscraper movie will see Dwayne Johnson reunite with director Rawson Marshall Thurber, who directed him in the upcoming action comedy Central Intelligence. Producer Beau Flynn, whose previous collaborations with Johnson include Journey 2: The Mysterious Island, San Andreas, and Baywatch, is also on board. Thurber will write the screenplay for the film, which is an action movie set in China, with the bulk of the action taking place in a...well, see the title.
That setting already feels like a direct appeal to Chinese moviegoers, one of the fastest growing and increasingly important audiences in the world, so the fact that Legendary Pictures has acquired Skyscraper makes all of this even more interesting. After all, Legendary began its life as an American company, but it was purchased by the Chinese conglomerate Dalian Wanda earlier this year. That right there is a preview of what is going to become increasingly common over the next decade – American studios and production companies working in tandem with Chinese companies to make movies that will appeal to wider international audiences. The jury is still out on whether or not this is a good thing, but Skyscraper could be an indicator.
THR reports that the Skyscraper pitch ignited a bidding war across Hollywood this week, with Universal, Sony and Paramount all throwing their hats into the ring. However, Legendary won the day, paying $3 million for the script. The story remains under wraps, but here's how THR describes it:
Based on an original idea of Thurber's, the project logline is being kept under wraps but has been described as an adventure thriller that takes place in a mega-skyscraper set in China. The planned project also is said to have shades of Die Hard, the classic Bruce Willis action movie set in an office building, as well as Towering Inferno, the 1974 disaster movie that starred Paul Newman and Steve McQueen and featured a gargantuan office building engulfed in flames.
In the meantime, Dwayne Johnson has Central Intelligence and Disney's Moana due out this year, Baywatch, Jumanji, and Fast 8 due out next year, and Rampage, San Andreas 2, Doc Savage, and Shazam on the horizon.