Disney Is Considering A Live Action 'The Little Mermaid' Because Who Doesn't Want A License To Print Money?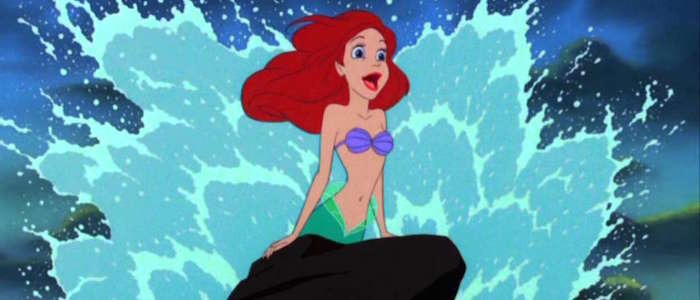 In news that will only surprise people who have been living under the sea for the past six years or so, Disney is reportedly mulling over the possibility of making a live action take on The Little Mermaid. This news comes hot on the heels of the teaser trailer for their live action take on Beauty and the Beast breaking one-day viewing records, which comes hot of the heels of every other live action adaptation of one of their animated classics making all of the money in the world. This was going to happen. This is one of the areas where the studio's accountants and creative-types will actually be able to find common ground.
However, they'll need to work fast, because Universal already has their own live action take on Hans Christian Anderson's classic tale in the works.
The news of a live action The Little Mermaid comes to us via Deadline, who report that Disney higher-ups recently heard a new pitch that got everyone interested, which started conversations with various "major producers." Specific details beyond that remain sketchy, but I'll just come right out and say it – I'm surprised it took them this long to get this off the ground. After all, the heads of production at Disney know better than everyone else that the live action Alice in Wonderland made over $1 billion worldwide and that Cinderella made over $500 million worldwide and that Maleficent made over $700 million worldwide and that The Jungle Book is moving full steam ahead toward $900 million worldwide. Revivals of beloved movies from the Disney canon are a license to print money (even though the quality tends to vary from film-to-film).
All of this comes before Alice Through the Looking Glass, which opens this weekend, and Pete's Dragon, which is set to arrive this August. Meanwhile, a new version of Dumbo and Cruella, a riff on 101 Dalmatians, are waiting in the wings. The Little Mermaid was inevitably going to get revisited.
The Little Mermaid holds a special place in Disney history as the film that returned the studio's animation division to its former glory and kickstarted the "Disney Renaissance" of the early '90s, leading to modern classics like Beauty and the Beast, Aladdin, and The Lion King. It remains beloved to this day and its soundtrack is one of the absolute best in the company's entire animated canon. It would be foolish for any live action version to not be a musical.
Of course, the big glaring issue is that director Rebecca Thomas is currently working on a rival Little Mermaid project at Universal, which is set to star Chloe Grace Moretz. It's hard to imagine a company as large and powerful as Disney taking that kind of competition sitting down, so we may be looking at a real Deep Impact/Armageddon-type situation here.
Expect to hear more rumblings about this project soon, especially after Beauty and the Beast arrives next year and makes approximately 18 gazillion dollars.