Steven Spielberg Thinks VR Technology Could Be "Dangerous" To Filmmaking And Storytelling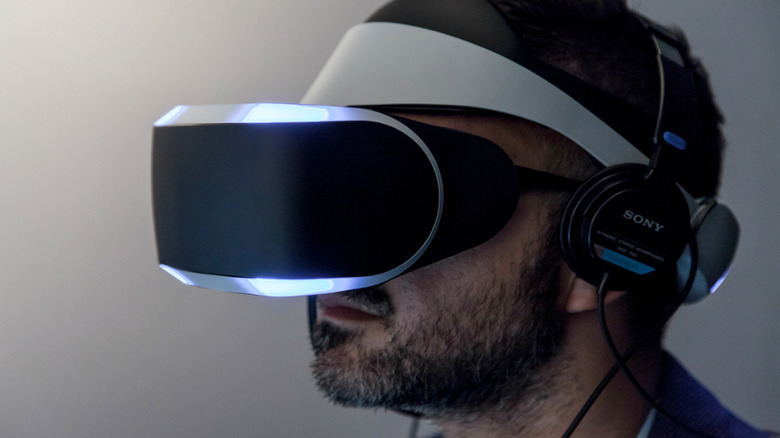 Virtual reality technology has been making a comeback in a big way with the Oculus VR hitting shelves along with Samsung and PlayStation creating their own devices for the immersive innovation in entertainment. Slowly but surely, the technology is starting to make its way into filmmaking as VR movies have been playing at various film festivals recently.
However, director Steven Spielberg doesn't sound too keen on the technology making its way into cinemas and he believes it could be "dangerous" to the nature of storytelling. Read the Steven Spielberg's remarks on virtual reality movies remarks after the jump.
While appearing at the Cannes Film Festival for the premiere of The BFG (which is receiving some glowing reviews and some not-so-pleased reactions), Spielberg was asked about the advancement of virtual reality by The Guardian, and he thinks it poses a risk to how filmmakers tell a story:
"I think we're moving into a dangerous medium with virtual reality. The only reason I say it is dangerous is because it gives the viewer a lot of latitude not to take direction from the storytellers but make their own choices of where to look. I just hope it doesn't forget the story when it starts enveloping us in a world that we can see all around us and make our own choices to look at."
This is definitely something that could pose a problem with VR filmmaking. How difficult will it be to tell a story that keeps a viewer's focus when they have a whole environment "surrounding" them that they can check out at their leisure. Even though virtual reality is becoming a bigger component of entertainment, I think films that effectively play out in virtual reality are going to be few and far between.
From my perspective, the best use of virtual reality will be for video games and immersive experiences that let users explore the worlds of the films they love so much. But the technology is still young, so there are still experiments to be done and discoveries to be made in how to best use it.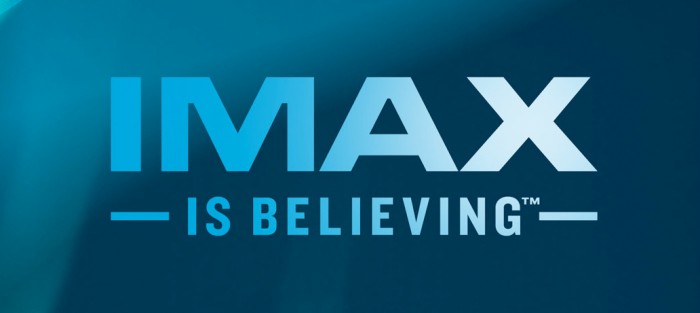 Speaking of which, IMAX is taking a special interest in VR by developing their own VR camera with Google and teaming with Starbreeze AB to create premium VR experiences for their StarVR headset. Two press releases this week announced the new ventures at IMAX, who have always been dedicated to creating some of the most immersive film experiences.
As for the camera, IMAX has their own team of engineers and camera specialists who will work with Google to design the IMAX VR camera that will allow for the creation of high quality 3D 360 degree content. The camera will be built to utilize Jump, a platform that creates and views 3D 360 video. Here's what IMAX CEO Richard L. Gelfond said about the camera:
"For nearly 50 years, IMAX has pioneered moving image capture to allow filmmakers to produce the highest resolution images across 2D, 3D, film and digital formats. Today's partnership with Google takes us into the next frontier of immersive experiences – virtual reality – and we look forward to working with them to provide our filmmaker partners and other content creators with a level of VR capture quality not yet seen in this space. VR marks an exciting area of opportunity for IMAX and we believe this agreement, which enables us to participate in image capture and content creation, is an important first step in our broader VR strategy."
As for their teaming with Starbreeze, Gelfond had this to add:
"As technology and entertainment options evolve, we continue to innovate and find new platforms to extend The IMAX Experience. We believe VR is an area that holds tremendous promise and is a natural progression for IMAX given our established worldwide brand presence, our immersive entertainment technology know-how, and strong industry relationships with filmmakers, studios and exhibitors. Just as IMAX provides the best cinematic experience, Starbreeze is a pioneer in the burgeoning VR market and its headsets will deliver a wider, "IMAX-like" field of view to allow consumers to see, feel, move and play in new worlds in a powerfully immersive and realistic way. While our partnership with Google puts IMAX in the VR capture business, Starbreeze brings the capabilities in content distribution and delivery that, when combined, help us to establish a complete offering across the VR ecosystem."
It's going to be awhile before virtual reality becomes a regular component of entertainment, but plenty of companies seem to be investing in it for the future. Time will tell if people take to virtual reality as a staple of movies, or if it will be better utilized for other media instead.