'Transformers 5' Title Revealed In Brief Teaser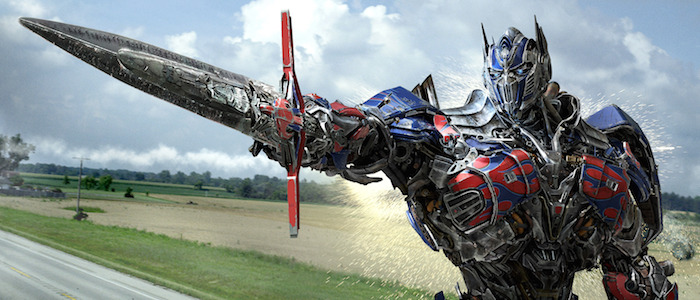 Eventually, they're going to stop making Transformers movies. They have to quit at some some point. All things must pass. However, Paramount is betting big that their lucrative franchise will outlive the interest of director Michael Bay, who is set to helm his fifth entry in the series. After all, they've assembled an entire writers room dedicated to hashing out sequels and spin-offs for the next decade or so. Robots who can turn into cars and then back again so they can punch each other in the face are here to stay.
Now, the official Transformers movie Instagram has released a brief teaser for the upcoming fourth sequel, but don't get your hopes up for anything too extravagant. This is just thirty seconds of ominous noises, an extreme close-up of Optimus Prime's face, and a title reveal. That last one is the biggie, of course.
If you want to have the title revealed to you as intended by the social media strategists collecting bi-weekly paychecks from Paramount, click play on the video below.
Calling all #Autobots: Optimus Prime is ready for battle. Are you? #transformers
A video posted by Transformers (@transformersmovie) on
So there you go: the title of Michael Bay's Transformers 5 is Transformers: The Last Knight. As the teaser also announces, production is set to begin in June. That gives everyone involved a year or so to meet their June 23, 2017 release date, which is an awfully short turnaround for a movie like this. Then again, Bay is nothing if not a pro and he's got a franchise-hungry studio throwing barrels of cash at him. He's also the kind of filmmaker who operates best with a little bit of chaos.
You may have also noticed that the the title treatment has changed. The slick, shiny and chrome-looking logo of the past four films has been replaced by something blockier, with a texture that seems to resemble the surface of the Death Star more than anything else. With Paramount looking to extend these movies into the foreseeable future (there's even some talk of this entry being a soft reboot of the entire series), expect to see this logo in play from here on out.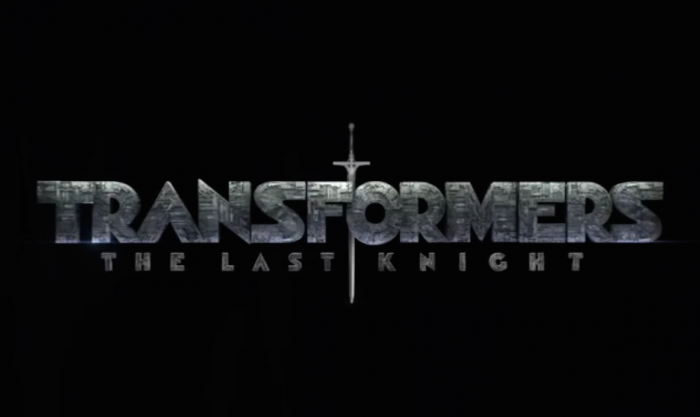 Anyway, the last time we saw Optimus Prime was at the end of the genuinely unpleasant-to-watch Transformers: Age of Extinction, which concluded with the leader of the Autobots flying into space on a mission to kill his robot gods. Seriously. It's one of two good moments in the entire movie, the other being the collected scenes of Stanley Tucci giving approximately zero cares and just having a ball. Let's see if Transformers: The Last Knight has the nerve to continue that plot thread.