Star Wars Bits: Marvel's 'Darth Vader' Comes To An End, A Mystery Video Game, And The Frustrations Of Auditioning For Han Solo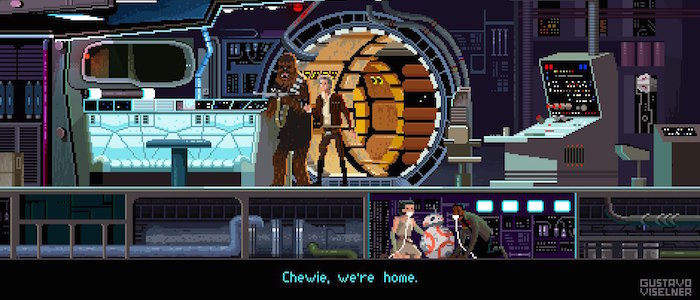 In today's edition of Star Wars Bits:
Cool Star Wars: The Force Awakens pixel art.
The end of Marvel's Darth Vader series.
Jack O'Connell on auditioning for Han Solo.
A look at one of the Mos Eisley cantina's forgotten denizens.
Notes on the creation of Star Wars: Bloodline.
Yeah, Cate Blanchett wouldn't mind being in a Star Wars movie.
A glimpse at a mysterious Star Wars video game.
And more!
Chewie, we're home. #StarWars #StarWarsTheForceAwakens #pixelart #BB8 #millenniumFalcon #DaisyRidley #HarrisonFord pic.twitter.com/fBDeVGSVWB

— Gustavo Viselner (@PixelGustavo) April 7, 2016
That pixel art piece at the top of this article is the work of Gustavo Viselner and it's pretty, pretty, pretty cool.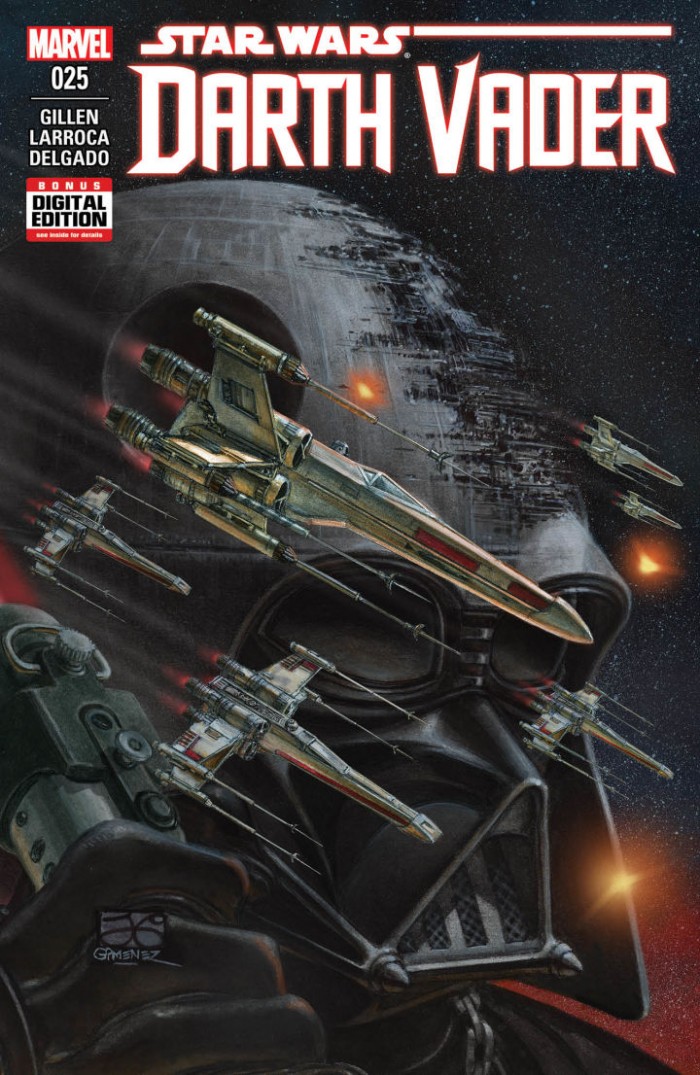 Writer Kieron Gillen and artist Salvador Larroca's Darth Vader comic series has been the jewel of Marvel's Star Wars comic line, a twisted, clever and frequently hilarious journey to dark heart of pop culture's most famous villain. And it's coming to an end with issue #25. Speaking IGN, Gillen explained why it was time to wrap the series up:
"...it was a situation where, you know, we've always said all the way through, from Darth Vader #1, that this was a story with a beginning, a middle and an end. And we kind of looked where we were after Vader Down, and we realized we were probably actually nearer to the end than we thought we were. And it was a situation where we were like, 'Okay, it's better to actually end this story in a way which we think is the most effective. We don't want to pad it out extraneously.' That was the kind of thing, we were like, 'Oh yeah, this is the end of this particular story,' in which case it's a natural place for Vader to move on."
As good as Darth Vader has been, it's nice to see Gillen, Larroca, and Marvel end things while they're still on the top of their game. This series never had the chance to get bad and it'll end on its own terms. That's a pretty huge victory.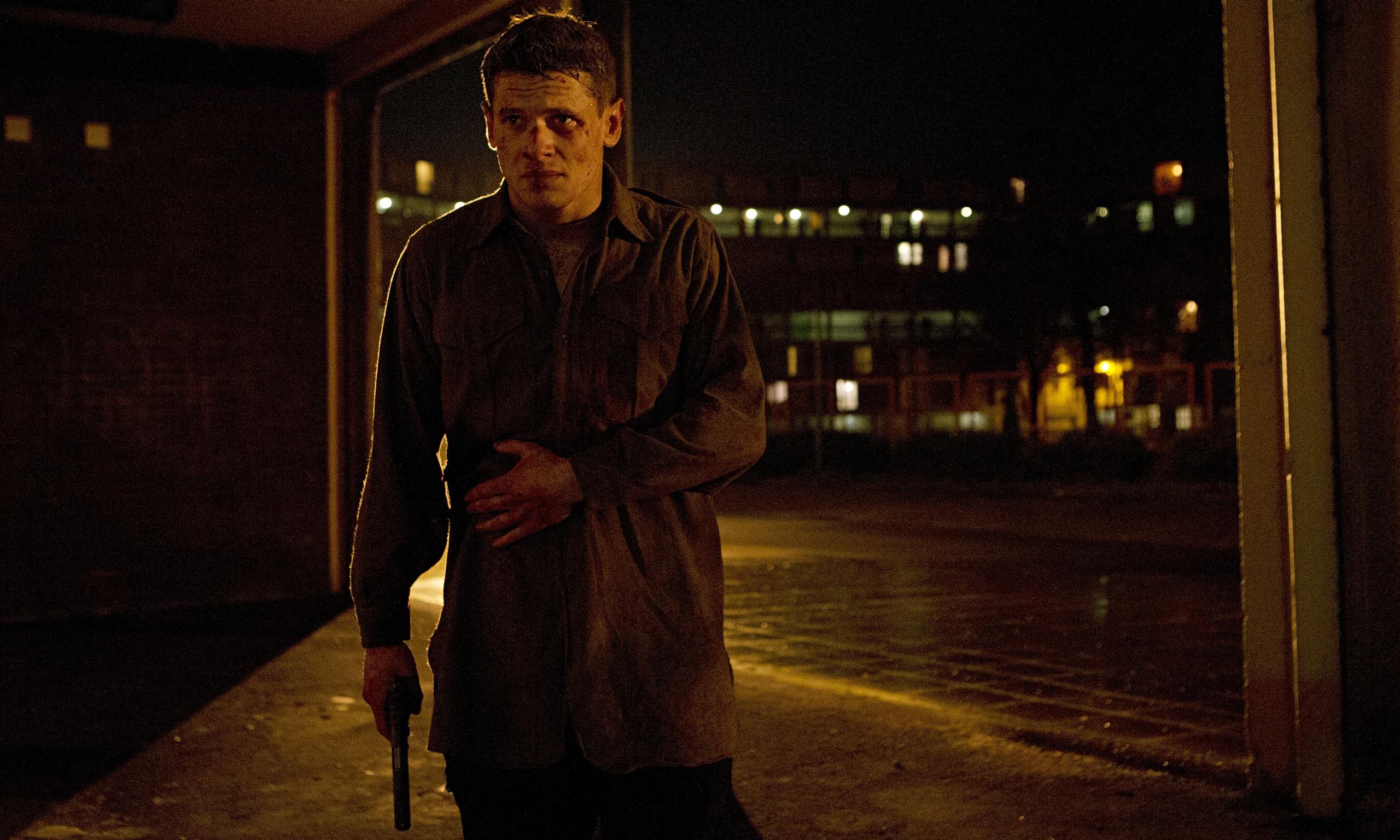 Lucasfilm and directors Chris Miller and Phil Lord auditioned a reported 2,500 actors to play Han Solo in their upcoming spin-off film before ultimately casting Hail, Caesar! star Alden Ehrenreich. One of those 2,500 was '71 and Unbroken star Jack O'Connell, who seemed awfully bummed about not getting the part while speaking to Yahoo about his new movie, Money Monster:
"The most frustrating thing is when you feel like your full potential hasn't been recognized. Or, the imagination required for your potential to be recognized, isn't necessarily there. And it's very hard to convey all these things in one audition. But that's the process, and I don't think one individual will change that."
O'Connell says that he only auditioned once, once again making it very clear that he really, really wished he could have played Han Solo:
"That process kind of contributes to the overall exhaustion that you have to face as an actor. It's part and parcel of the job, and the roles that are worth getting are the ones that you've got to fight for. As the way I see it, it's only so often that you're given a role that you've always wanted to play."
It's hard to not feel just a little bad for the guy. It's not every day you don't get to play your dream role.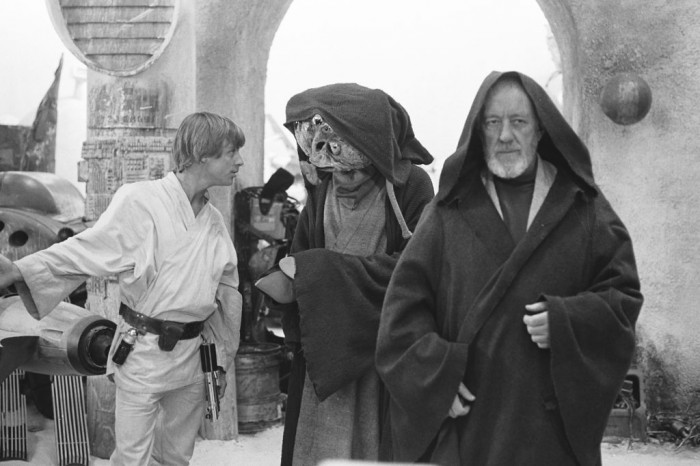 StarWars.com has published a fun article about the coolest-looking aliens in the Star Wars universe and some cool trivia has been revealed in the process. At one point, Wioslea is brought and you may find yourself asking "Who the heck is that?" Well:
She was the cloaked freakazoid who bought Luke's landspeeder in A New Hope ... Since I was born in 1979, I never got to see A New Hope during its original theatrical run. All through the '80s and well into the '90s, I had to make do with watching the videocassette on a series of modest televisions. Wioslea was already a blink-and-you'll-miss-her sort of character, but under those confines, it wouldn't be until the internet age that I finally got a good look at this bizarrely beautiful creature.
However, a conversation with Pablo Hidalgo of the Lucasfilm story group suggests that Wioslea may have very well played a larger role at one point. Specifically, she may have been the one to lose an arm to Obi-Wan Kenobi's lightsaber:
Hidalgo also confirmed what some especially astute fans have noticed: In addition to the brief landspeeder scene, Wioslea appeared in the Mos Eisley cantina. (And good luck spotting her — she's like the Star Wars version of Waldo.) ... This may not have been mere happenstance, as Hidalgo noted that the novelization for A New Hope hinted that it was possibly Wioslea — NOT Ponda Baba — who was originally slated to lose an arm to Obi-Wan's lightsaber. (The book references Luke's assailant as a "large, multiple-eyed creature.")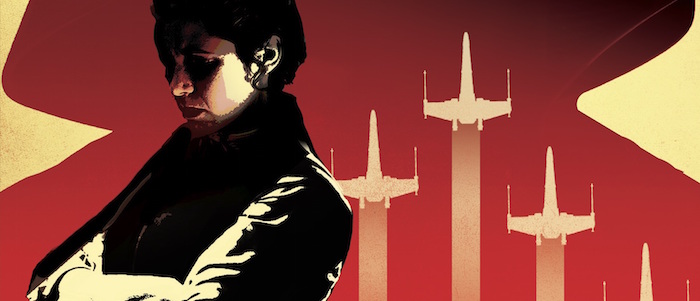 While we're on the subject of Pablo Hidalgo dropping information for fans to pick over, he took to Twitter to share some some behind-the-scenes tidbits about the new novel, Star Wars: Bloodline. There aren't any spoilers below, but Hidalgo does explain the origin of a some elements of the novel and what Star Wars: Episode 8 director Rian Johnson contributed to the story: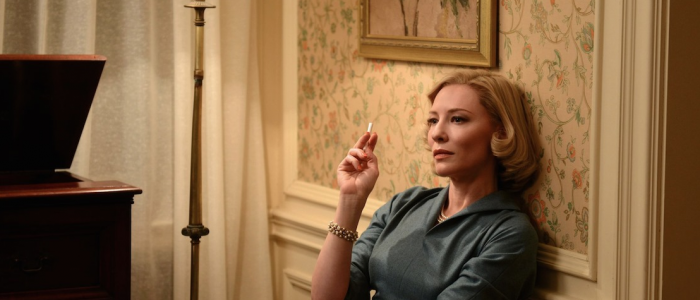 Cate Blanchett, who has spent bulk of her career finding the ideal balance between prestige projects and populist fare, wouldn't mind being in a Star Wars movie. But has she told the Irish Sun, there is one condition:
Star Wars, I suspect, is probably a lot of fun. JJ Abrams is a gifted creator, I'd certainly be game. But it would have to be on Skellig Michael ... I suspect that may the only time a crew is allowed to be there.
Since the Star Wars series seems done with Skellig Michael, that may not happen. But hey, maybe the next one can film in a location Blanchett really wants to visit to secure her involvement.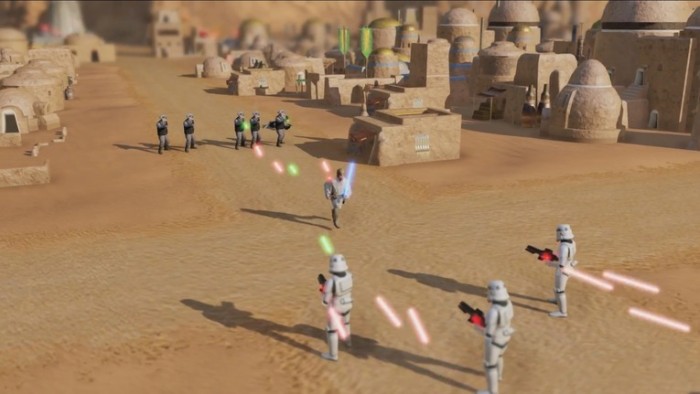 Footage of an unknown Star Wars video game of some kind arrived online yesterday, only to quickly get yanked. From the look of things, the game was an RPG of some kind and the footage featured Luke Skywalker and Rebel forces battling one another on Tatooine. Details are scarce, but it seems that the game was developed for a year before it was abandoned. Until we know more or the video emerges again, you can take solace with the screen shot above.
The always entertaining Star Wars Minute has released an episode detailing the history of Coruscant, the city/planet that housed the leadership of the Galactic Republic and the Empire. As usual, it's a fun watch for anyone now intimately familiar with the finer points of the Star Wars universe (or anyone who just need a quick refresher).
If you're down for another episode, Star Wars Minute also dedicated a recent episode to the much-maligned Ewoks and their role in defeating the Empire.
And how about just one more? Star Wars Minute has also created an episode delving into the Empire's arsenal of AT Walkers, although many of these may have vanished in the great expanded universe purge.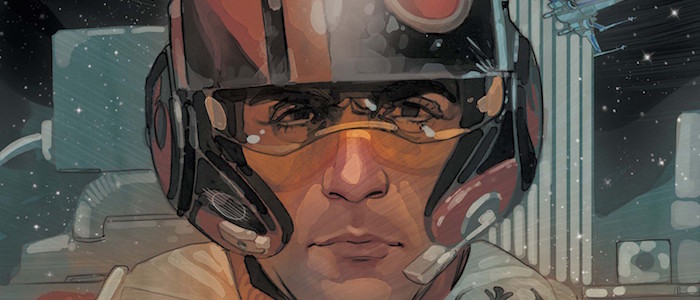 If you're feeling the need to support a filmmaker with a connection to the Star Wars series, Morgan Dameron has launched a Kickstarter for Different Flowers, her first feature film. Dameron is J.J. Abrams' assistant and yes, the character of Poe Dameron was named after her. Here's how the film is described:
Full of kooky characters, and real heart, Different Flowers is an independent dramedy feature film inspired by the relationships and surroundings of my childhood, growing up in Missouri. Millie and Emma are sisters with a rocky past who are each stuck in their ways and bring out the best – and worst – in each other. When Emma helps Millie run out on her wedding, they embark on an adventure neither could have anticipated. It's a story about following your heart, and how, sometimes, you find yourself in the middle of nowhere. And that's okay.
You can hit the link above to check out the fine details and pledge some cash to the cause.