'Wolverine 3' Producer Confirms R-Rating, Future Setting, Your Wildest Fantasies, Etc.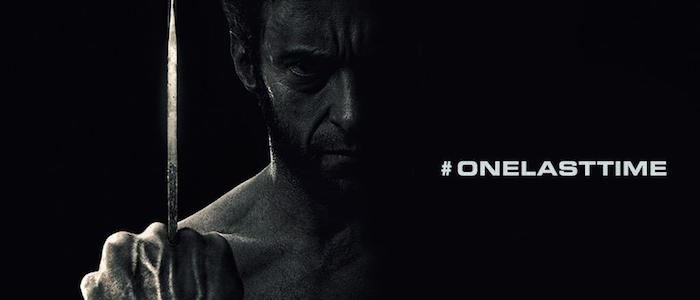 A few months ago, it was rumored that The Wolverine 3 would be shooting for an R rating. But not because of the success of Deadpool. No sir. It definitely has nothing to do with that film skyrocketing to the top of the superhero heap, becoming the highest-grossing X-Men movie and trampling the likes of Batman v Superman: Dawn of Justice at the domestic box office. Yep, this was certainly a decision being made entirely independent of that. Of course. Uh huh.
Anyway, producer Simon Kinberg recently sat down for a new interview and confirmed that the next (and possibly final) adventure of Hugh Jackman's adamantium-clawed superhero will be R-rated. He also announced the movie has quietly begun filming and that yes, everyone was correct when they assumed that this movie would be based on the "Old Man Logan" storyline.
Collider spoke with Kinberg (who is currently making the press rounds for X-Men: Apocalypse) and while he couldn't confirm that Patrick Stewart's Professor Charles Xavier would have a role in The Wolverine 3, he made up for it by unleashing a tidal wave of additional information:
I'm not sure what I'm allowed to say about that. I will agree with you that Patrick Stewart was rumored to be a part of that film. It takes place in the future, and as you and others have reported, it is an R-rated movie. It's violent, it's kind of like a Western in its tone. It's just a very cool, different film.
Of all the regular X-Men characters, Wolverine is the one that best lends himself to R-rated material since he, you know, has unbreakable metal claws that sprout out of his hands that he uses to dispatch his enemies. While I don't want to live in a world where every superhero movie caters specifically to an adult audience, Jackman's swan song as this character should be allowed the freedom to do something a little different and a little funky. If that means getting splattery, so be it.
The other piece of interesting information here is the confirmation of the future setting, with Kinberg comparing the film to a Western. That certainly sounds like Mark Millar and Steve McNiven's Old Man Logan, a 2008 comic storyline set in a distant, dystopian future where an aging Wolverine does battle across a desolate landscape dominated by villains. This story is immensely popular (so much so that the Old Man Logan character was recently brought into modern X-Men continuity) and it would allow Hugh Jackman to play a different flavor of Wolverine. If they're going to send him out with a bang, this is the way to do it.
The Wolverine 3, which will surely receive a new title soon, is directed by The Wolverine's James Mangold and will open on March 3, 2017.