'The Dark Tower' Summons 'Cabin In The Woods' Star Fran Kranz For Key Role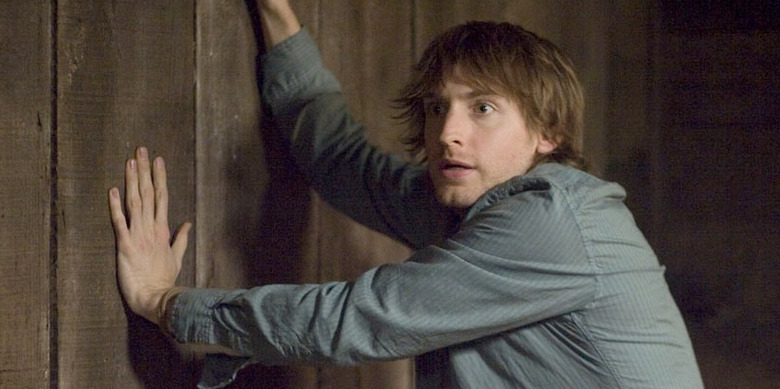 After stealing scenes and nearly the entire movie in Cabin in the Woods, actor Fran Kranz has just landed a pivotal role in the forthcoming adaptation of Stephen King's fantasy book series The Dark Tower, which is in production already.
Idris Elba is set in the lead role as Roland the last Gunslinger, a weary cowboy and knight of sorts who crosses a post-apocalyptic landscape as part of his quest to reach the Dark Tower, the nexus of all possible worlds. But getting in the way is his nemesis known as the Man in Black, played by Matthew McConaughey. So how does Fran Kranz come into play? Find out below.The Hollywood Reporter reveals the former star of Dollhouse and Joss Whedon's indie adaptation of Much Ado About Nothing has joined The Dark Tower cast in the role of Pimli. In the report, the character is described as the "right-hand man of the Man in Black." However, the folks at io9 note that while Pimli is an antagonist in the novels, his role isn't exactly that of the Man in Black's lackey. That means there will likely be some liberties taken with his character.
The biggest moment Pimli has in the source material is said to happen in the seventh book, so that might provide some insight into what kind of story we can expect from the film adaptation. The Dark Tower has been in development for years, once with an ambitious film and TV series plan in the works. But now that seems to have gone by the wayside for whatever this new film adaptation is doing with Stephen King's stories.
My hope is that Kranz isn't just being brought in as a sort of comic relief sidekick to the villain, like some kind of bumbling or wisecracking henchman. Sure, he played the loveable, resourceful stoner quite well in Cabin in the Woods, and he does comedy and quirkiness really well, but that just doesn't seem right for something like The Dark Tower.
Kranz continues to round out the cast that already includes Jackie Earle Haley as Richard Sayre, Tom Taylor as Jake Chambers, and Abbey Lee as Tirana. Kranz will next be seen in the Netflix series Rebirth, a psychological horror project that just premiered at Tribeca Film Festival this week, so maybe we'll get to see a different side of him there.
The Dark Tower will be directed by Nikolaj Arcei, produced by Ron Howard and Brian Grazer, and written by Akiva Goldsman. The film is slated to arrive on February 17, 2017.