'Star Wars: The Force Awakens' VFX Breakdown Focuses On The Escape From Jakku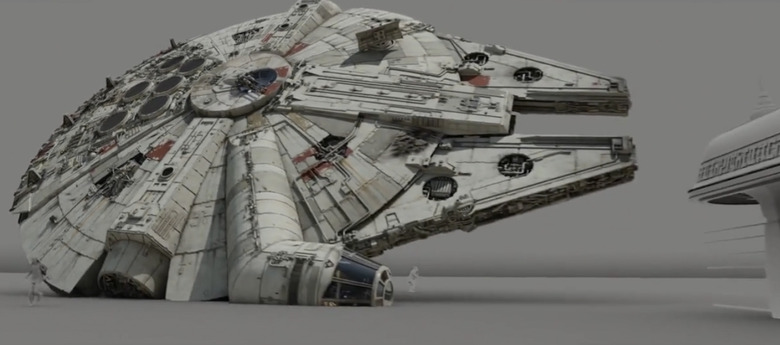 Star Wars: The Force Awakens is now available on home video, which means you can watch the feature-length documentary that chronicles the making of the film. It doesn't go quite as in-depth as I was hoping, but it's still a fascinating look behind the scenes at the effort that went into reviving one of the biggest franchises of all time.
Now a new makeshift featurette provides a little bit of a different visual effects breakdown than we're used to seeing. Using a combination of footage from the set without visual effects, animatics, concept art and some documentary footage, the video runs through the scene where Rey (Daisy Ridley) and Finn (John Boyega) have to run from the First Order to escape Jakku. Watch The Force Awakens visual effects breakdown after the jump.
Here's the video showing the making of the escape from Jakku from Art of the Film on Vimeo:
There's some really good editing here to go back and forth between the finished scene, raw footage and snippets from a visual effects guide that was released back in January. Watching the entire film edited in this fashion would be extremely fascinating and it makes me wish the special features on home video releases were a little more comprehensive in taking a look at the making of any given movie. The documentary on The Force Awakens is a great feature, but it's a little too much of a surface-level glimpse at the production.
Thanks to StarWarsNewsNet for bringing this video to our attention.