'Kickboxer: Vengeance' Teaser: Jean-Claude Van Damme Is Kicking Again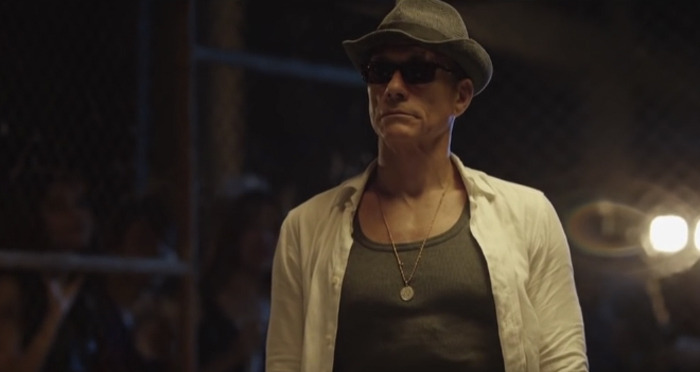 It's been over a year since we heard about the return of the Kickboxer franchise that would bring back Jean-Cladue Van Damme as the mentor to a new fighter who heads to Thailand to avenge the death of his brother. But now we have word that RLJ Entertainment has picked up Kickboxer: Vengeance for release in theaters and on VOD sometime later this year. Along with the news comes the first teaser trailer for the movie, which looks Van Damme's own attempt at making the Kickboxer version of Creed, but more than likely not as good.
Here's the Kickboxer Vengeance teaser trailer from the film's official YouTube channel:
Somehow this teaser hit last fall, but we just didn't notice. But the big update is that the film will get a release later this year.
If this is the first time you're hearing of this project, the reboot follows stunt performer Alain Moussi as Kurt Sloane, a martial artist who who travels to Thailand where he must learn the secrets of the kickboxer to avenge his brother's death at the hands of Tong Po, a brutal fighter played by Dave Bautista.
Of course, the only person to teach Sloane the secrets of the kickboxer is Jean-Claude Van Damme. But he's not playing the same original character from the 1989 film, since Moussi has that role this time. Instead, VanDamme is playing Master Durand, a mentor whom Sloane needs in order to follow through on his self-imposed mission.
The rest of the fighters in the film include Gina Carano, fresh off a villainous turn in Deadpool, and Georges St-Pierre, who also took a turn as a villain in Captain America: The Winter Soldier. Cain Velasquez also has some kind of role in the movie as well.
Directing this time will be John Stockwell (Blue Crush, Crazy/Beautiful) with a script from Dimitri Logothetis (Dark Realm, Sleepwalkers) and first time writer Jim McGrath. Since the teaser didn't give us much of a vibe for the story or action we'll see this time, we're not entirely sure what to expect. The Kickboxer franchise was never really known for being an astounding film series, but so as long as it delivers some swift kicks, including a roundhouse from Van Damme at some point, then fans should be happy.
Variety didn't have an exact date in their report, so we'll let you know when that information becomes available. In the meantime, if you need more JCVD in your life, he has an Amazon pilot on the way that you can learn about right here.