Cool Stuff: 'The Art Of The Iron Giant' Book Is Finally Coming This August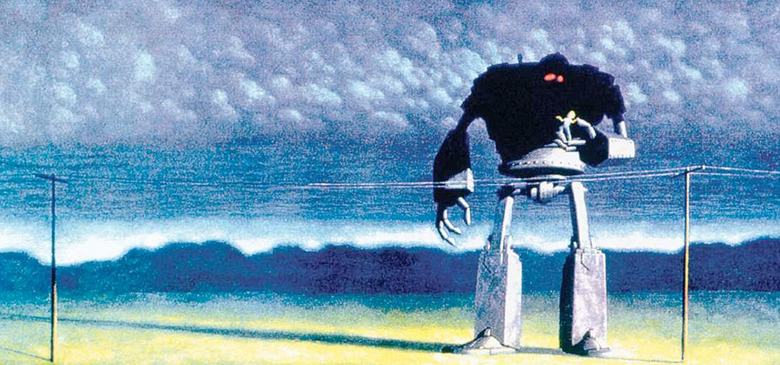 We may receive a commission on purchases made from links.
Even though it wasn't a big hit back in 1999, the animated adventure The Iron Giant has become a favorite among cinephiles. Brad Bird (The Incredibles, Tomorrowland) directed the sci-fi family film, proving that he was going to be a force to be reckoned with in the animation world, and now we can finally get a closer look at how the film was made.
The Art of The Iron Giant book is coming to shelves this August, and you can get a sneak preview of some of the fantastic images that were created during the development of the Warner Bros. Pictures film.
Here are some of the pages from The Art of The Iron Giant from Cartoon Brew:
Animation Magazine editor Ramin Zahed is behind the book that has 160 pages of development artwork, storyboards, interiews with Brad Bird and other creative team members. There's even coverage of the recently restored scenes that were put into the Signature Edition release of the movie that just hit theaters last year and is now available on DVD.
If you haven't taken the time to watch The Iron Giant, whether or not you have kids, that's something you must fix immediately. However, you may want to wait until the Signature Edition becomes available on Blu-ray sometime later this year, because it will be the best format available, and it will have a documentary about the making of the film directed by Anthony Giacchino.
You can pre-order The Art of The Iron Giant right here from Amazon.