Leslie Jones' Role In 'Ghostbusters' Originally Written For Melissa McCarthy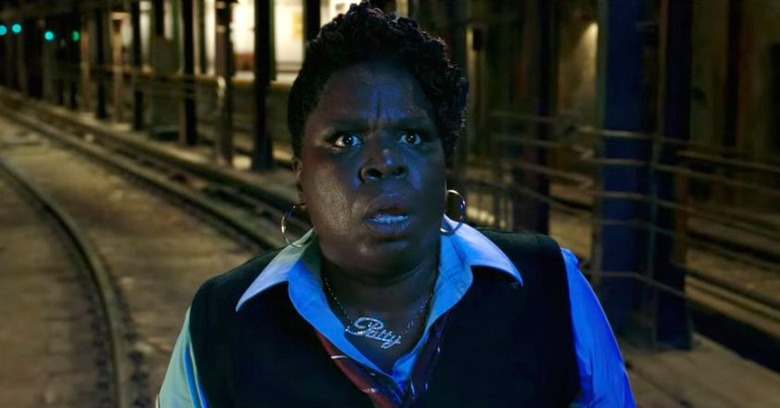 Even though the international trailer for the reboot of Ghostbusters was a little better received than the initial teaser trailer, there are still plenty of fans who are still worked up about the movie. The biggest complaints seem to be with regard to the humor in the flick, and even moreso about the boisterous character Leslie Jones is playing, not to mention the fact that some are upset that she's seemingly the only Ghostbuster who isn't a scientist.
However, we should count our blessings, because some new details from director Paul Feig confirm that the Leslie Jones Ghostbusters character was originally written specifically for Melissa McCarthy.
Speaking to Empire, Feig and his co-writer Katie Dippold (who also scripted The Heat) specifically wrote the character of Patty Tolan with Melissa McCarthy in mind. However, they changed their mind for a very good reason:
"When Katie [Dippold] and I wrote the script, we had written the role with Melissa in mind, but then I thought I've seen Melissa play a brash, larger than life character. She's done it in my movies before!"
When Melissa McCarthy ended up being confirmed for the cast, after being presumed to be reuniting with Feig, my biggest concern was that she was going to play another loud, obnoxious, rough-around-the-edges character that we'd seen her wear out after doing it in Bridesmaids, Tammy and The Heat. So I'm thankful that Feig had enough sense to not have her play the same character again.
But Feig recognized that Leslie Jones has a gift for being a funny, loud character, something she does very well on Saturday Night Live, even if I only enjoy it in small doses:
"I don't normally like comedy that's big and loud, but she is able to pull that off in a way that feels real and it's her. And when I make a movie, I want to find the funniest people I know and once I know what's the funniest thing about them I want that to be the thing that I put on screen and let shine. This is the role that Leslie can shine comedically in. If you've ever seen her do stand-up, it's just who she is. I wanted to unleash Leslie on the public in the same way we unleashed Melissa on the public in Bridesmaids, with a very showy role."
My only concern with Jones is that she's going to be screaming and yelling every time there's a ghost on screen, and that's going to get old quickly. As someone who gets laughs from certain situations where Jones loud comedy lands firmly, I just hope she doesn't wear out her welcome. For some fans she already has, but we really need to see the movie before making a definitive judgment call.
If you want more commentary from Feig about the movie with reference to the film's first trailer, Empire has a breakdown with his insight from behind the scenes right here.