'Roots' Trailer: The History Channel Resurrects A Classic For 2016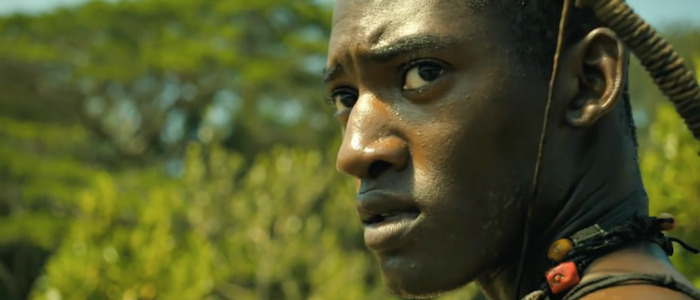 Popular culture loves to tap dance around anything controversial. If it can upset anyone, if it can start conversations that end with someone being upset or challenged, it gets pushed to the wayside. But we're only two months into 2016 and this looks like the year when pop culture has been fully and officially overtaken by questions and concerns that have long-since been avoided. Yes, we're talking about race here.
The trailer for The History Channel's upcoming remake of Roots arrives at a very interesting time. Beyoncé and Kendrick Lamar are embracing their heritage in ways that is making a certain sect of white people very uncomfortable. The Birth of a Nation became one of the most talked-about films in the history of the Sundance Film Festival and it's expected to raise its fair share of ire once it's released. A remake of a classic miniseries from the network responsible for Pawn Stars and Swamp People has suddenly arrived in the middle of a Much Bigger Thing. Whether they wanted to or not, The History Channel has stumbled into a much larger cultural conversation.
Based on the iconic novel by Alex Haley, the original Roots miniseries aired in 1977 and starred a young LeVar Burton as Kunta Kinte, an African man who is abducted and sold into slavery in the United States. From there, the series explored the history of slavery in the United States up through the Civil War, guiding the audience through the darkest corner of American history through Kunta and his descendants. The series was a ratings juggernaut and was nominated for 37 Emmy Awards, winning nine.
And now, here's the trailer for the new version:
And it looks perfectly fine, if very much made-for-TV. The production values here seem to be on par with previous History Channel miniseries, like The Bible and Hatfields & McCoys – perfectly adequate, if not especially stunning.
Although there are more than a few recognizable actors present, including Forest Whitaker, Mekhi Phifer, Matthew Goode, James Purefoy, Anika Noni Rose, Anna Paquin, Jonathan Rhys Meyers, and Laurence Fishburne (playing Alex Haley himself in modern segments), the bulk of the trailer focuses on relative newcomer Malachi Kirby as Kunta Kinte. This feels like a wise casting choice, as bringing in a familiar face to play such an iconic character could have been a huge distraction.
The new Roots, which will run for four episodes, will premiere on Monday, May 30, 2016. Considering the current cultural and political climate, this is the kind of mainstream programming that could possibly get many people from all background fired up. Which means that it's the exact kind of mainstream programming we need right now.