Universal's 'The Invisible Man' Casts Johnny Depp As A Mysterious, Floating, Silly Hat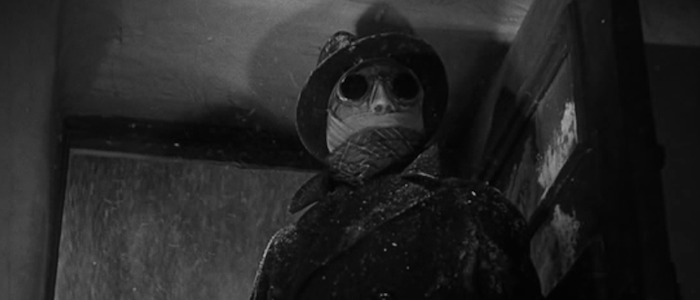 Tom Cruise starring in the upcoming remake of The Mummy was no fluke – Universal is really going after some of the biggest movie stars in the world to headline their new slate of classic monster revivals. Johnny Depp has signed on the dotted line to star in the studio's remake on The Invisible Man, which will cast the Pirates of the Caribbean star and wacky hat enthusiast as a scientist who creates a formula that turns him invisible...and transforms him into a psychotic murderer.
The news was initially reported at Deadline, but The Hollywood Reporter chimed in with additional details, including word that Now You See Me and Men In Black screenwriter Ed Solomon is apparently attached to pen the script. Additional details are unknown (the project doesn't have a director yet), but the film will be overseen by producers Alex Kurtzman and Chris Morgan, who are shepherding all of Universal's new monster movies forward. Naturally, they will all exist in a shared universe, which is the kind of news that makes the skin crawl and not in a good horror movie way.
Based on the great novel by science fiction maestro H.G. Wells, the original 1933 The Invisible Man was directed by the great James Whale and starred the incredible Claude Raines, who turned in one of the best performances of his storied career as the title character. Like the best classic Universal monster movies, the film is a wonderful blend of chills and tragedy and delicious dark comedy. Its remarkable visual effects still look pretty damn good today.
For Depp, who has never met a goofy costume or ridiculous hat or ostentatious scarf that he hasn't loved, The Invisible Man offers him a unique opportunity to play a character who is defined entirely by his wardrobe. After all, this is a character who walks amongst normal folks by covering his body with bandages and heavy clothing, presenting himself as a hideously maimed man to avoid suspicion. It's unclear which Depp will actually show up to this gig – stardom has made him tragically inconsistent these days – but it's easy to imagine him really tapping into this character's cruel streak and having a ball. Unlike Frankenstein's monster or even Dracula, Dr. Jack Griffin is a real sonuvabitch at his core. Hopefully, this new incarnation won't remove his razor-sharp edges.
The Invisible Man doesn't have a release date yet, but it will follow Kurtzman's The Mummy, which will drop on June 9, 2017. At this rate, we'll probably see Will Smith star in The Wolf Man in 2018.