First Look At Megan Fox As The Newest 'New Girl', Temporarily Replacing Zooey Deschanel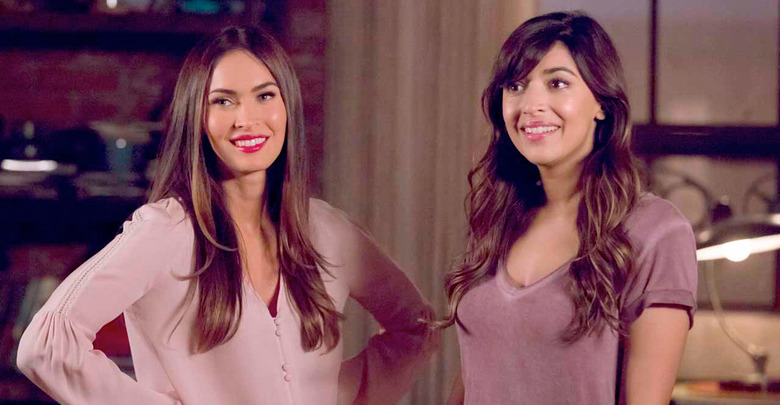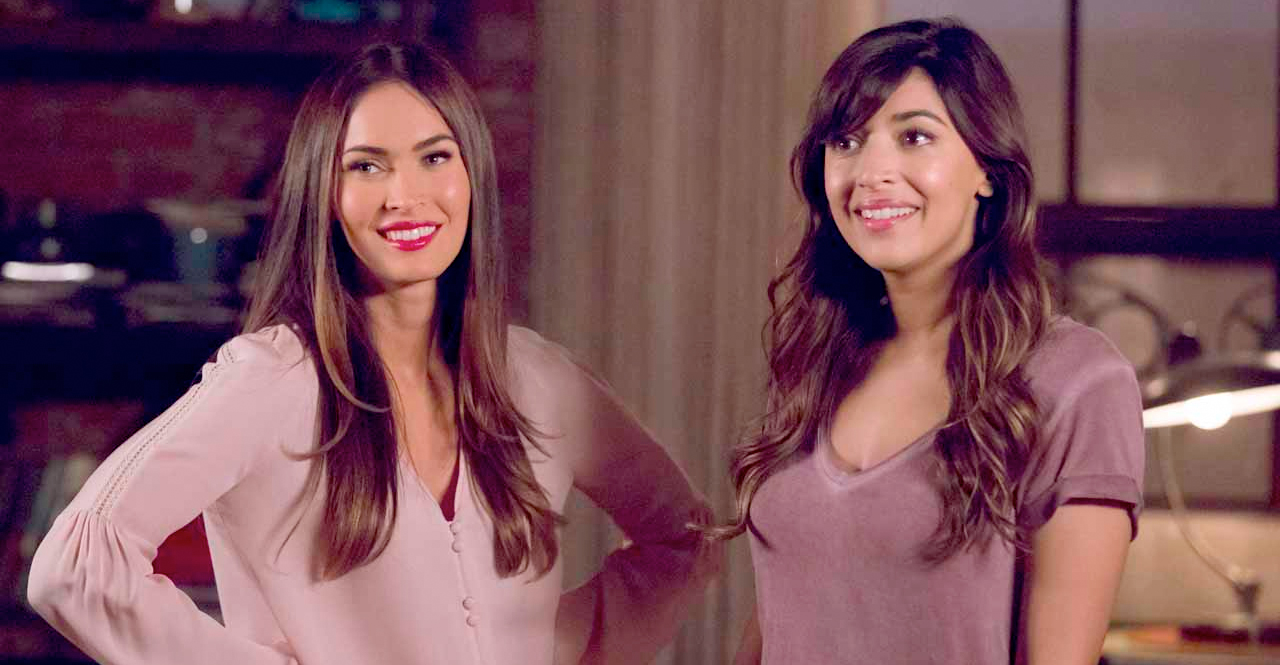 The new year brought the return of New Girl, arriving just in time for fans who were in dire need of quality time with Jess (Zooey Deschanel), Nick (Jake Johnson), Schmidt (Max Greenfield), Winston (Lamorne Morris) and Cece (Hannah Simone) after Fox opted to have the show premiere in the midseason rather than the fall of 2015. But as we reported before, the show is going to get shaken up for a bit with Megan Fox stepping up as the newest new girl while Deschanel is away from the show for a little bit after having a child.
Now our first look at the This Is 40 and Jennifer's Body star on the comedy series has emerged online, and it appears that her character Reagan already has a preexisting relationship with Cece. As you'll see in the quick preview below, that really throws Schmidt for a loop, especially when he hears that they hooked up with each other.
Here's the first tease of Megan Fox on New Girl along with a batch of photos from a couple episodes (via EW):
Reagan is described as a gorgeous, straight-shooting pharmaceutical sales rep who comes to town on business and shakes things up in the loft when she rents out Jess' room while she is sequestered on jury duty. It's not clear how much of an impact she'll have since she'll only be on the show for a multi-episode arc, but I would expect the guys in the loft to be rather smitten by her.
Back when Fox's casting on the show was announced, executive producer Liz Meriwether had this to say:
It's insane to me that such a gorgeous person can be so funny, but I guess we just all have to accept it. I've been a fan of her comedic skills since This Is 40, and I'm so excited to have her on the show.  We had Megan in mind when we wrote this part – she's the perfect person to come in and shake these guys up.
Fox is just one of a few new faces popping up on New Girl this season. Other guest stars include Fred Armisen (Portlandia), Taran Killam (Saturday Night Live), Nasim Pedrad (Scream Queens), Rob Riggle (21 Jump Street), and John Cho (Star Trek), as well as Julie Hagerty (Airplane) and Henry Winkler (Arrested Development).
Megan Fox joins the cast of New Girl beginning on Tuesday, February 9 at 8pm ET/7pm CT on Fox.