New 'Batman V Superman' TV Spots: The Man Of Steel & The Dark Knight Hate Each Other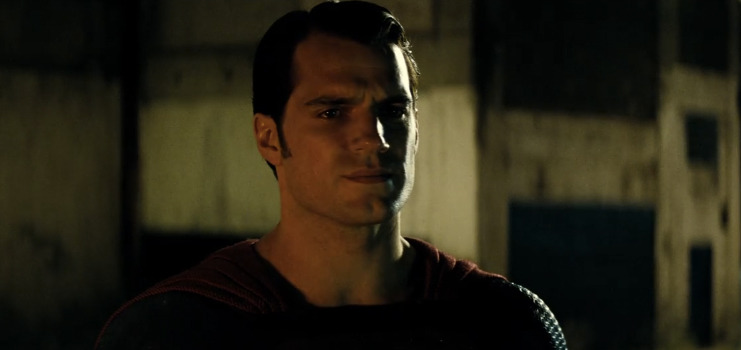 We're about two months away from seeing several DC Comics superheroes converge on the big screen for the first time ever in Batman v Superman: Dawn of Justice. If the most recent theatrical trailer didn't show enough, the TV spot with Superman denting the Batmobile and footage from the DC Films TV special last week gave us plenty more teases of what to expect from this clash of comic titans. And now a couple more Batman v Superman TV spots show off just how tense things are between the Man of Steel (Henry Cavill) and the Dark Knight (Ben Affleck). Watch!
Here's the new Batman v Superman: Dawn of Justice TV spots from Warner Bros. Pictures:
A lot of the hype for the clash between Batman and Superman has focused on this fireside meeting. But this is the first time we get a better idea of the kind of conversation these heroes have before Superman flies off and Batman promises to make the Kryptonian bleed.
Honestly, there's something about this exchange that just isn't working for me. Henry Cavill just doesn't sound threatening when he says "The bat is dead. Bury it." Batman is supposed to piss Superman off enough to fight him, and I just don't feel it in Cavill's delivery. I thought the "Do you bleed?" line felt a little messy in the last TV spot too, so hopefully when these two actually throw words at each other in the final cut, there's a better take that gets used.
However, the second TV spot does give me some faith in Ben Affleck's Bruce Wayne. He's bitter, angry, and ready to take down Superman without hesitation. It's no wonder Warner Bros. is interested in keeping him around for his own franchise.
Oh, and here's a new poster with the heroes ready to face each other: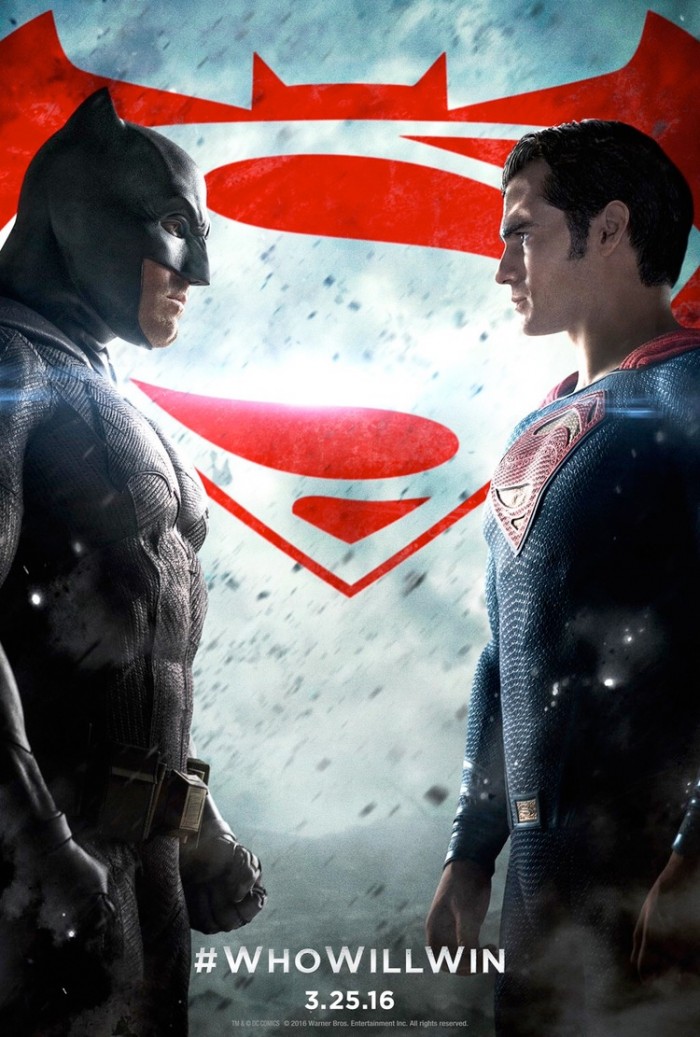 Zack Snyder directs Batman v Superman: Dawn of Justice from a script by Chris Terrio and David Goyer. Also starring in the film are Jesse Eisenberg as Lex Luthor, Amy Adams as Lois Lane, Holly Hunter as Senator Finch, Diane Lane as Martha Kent, Laurence Fishburne as Perry White, and Jeremy Irons as Alfred Pennyworth.
Fearing the actions of a god-like Super Hero left unchecked, Gotham City's own formidable, forceful vigilante takes on Metropolis' most revered, modern-day savior, while the world wrestles with what sort of hero it really needs. And with Batman and Superman at war with one another, a new threat quickly arises, putting mankind in greater danger than it's ever known before.
Batman v Superman: Dawn of Justice arrives March 25th.