VOTD: FX Guide Takes An Extensive Look At 'Star Wars: The Force Awakens' Visual Effects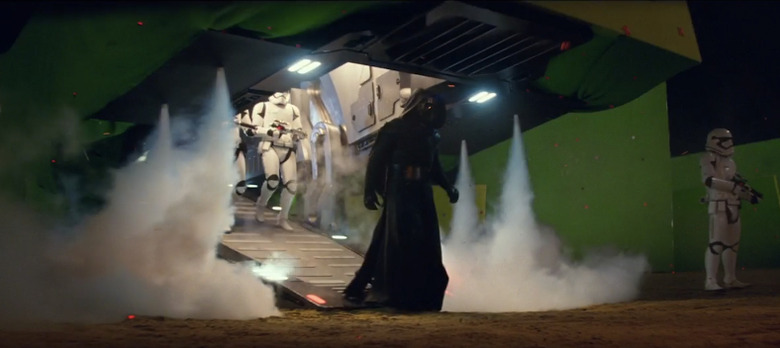 Even though there was a lot of buzz and excitement about the fact that director J.J. Abrams and the crew behind Star Wars: The Force Awakens were doing a lot of practical effects for the movie, there is still quite an impressive amount of CGI used in the movie. There's been a pirated VFX reel making the rounds online, but you can get a good look at the breakdown of some sequences from the movie along with a lot of insight from some of the crew.
Here's the extensive look at the Star Wars: The Force Awakens visual effects from FX Guide:
Even though this is a 45 minute video, only the first 26 minutes are dedicated to the visual effects of The Force Awakens. The rest is basically a promotion of some courses about visual effects that you can take. So if that's something that interests you, then knock yourself out.
Otherwise it's the first part that has some great commentary from the VFX crew to go along with the different phases of visual effects for scenes including the arrival of Stormtroopers and Kylo Ren on Jakku, Maz Kanata's castle model, and the Millennium Falcon chase through the Star Destroyer graveyard. There's also a lot of chatter about the creation of BB-8 and a quick breakdown of some scenes involving the little ball droid, right down to his puppeteering.
This is a good way to kill some time since we now have to wait an extra seven months to see what Rian Johnson does with Star Wars: Episode VIII, hopefully it'll be worth it. And if you want more about the VFX of The Force Awakens, check out our interview with Patrick Tubach, ILM Visual Effects Supervisor, and Roger Guyett, Visual Effects Supervisor and Second Unit Director right here.