[UPDATED] New 'Suicide Squad' Posters Assemble The Worst Heroes Ever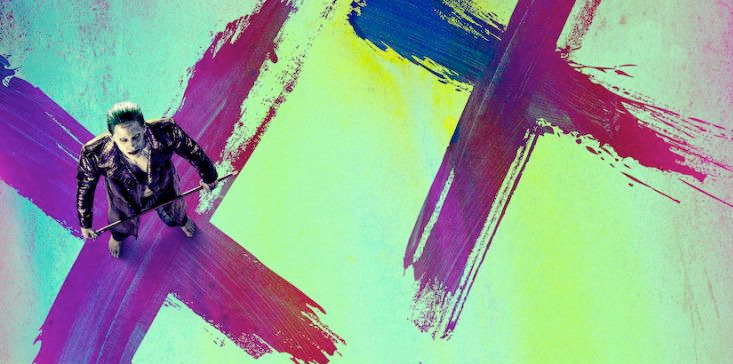 UPDATE: A new poster has arrived with the team on the poster forming the smile of a face with X's for eyes.
This week will bring another look at the second anticipated DC Comics movies of the year when a new trailer for Suicide Squad debuts during a Dawn of Justice League TV special airing on The CW. But before that new trailer arrives, Warner Bros. Pictures wanted to get the hype machine warmed up with a batch of cool new posters. And rather than just Photoshopping some character posters for the "heroes" with the cast, the marketing department has taken a preferred, stylish route by giving each member of the Suicide Squad their own unique skull.
Check out all the new Suicide Squad posters after the jump!
Here's the new Suicide Squad poster from Yahoo, and the posters from our previous post follow: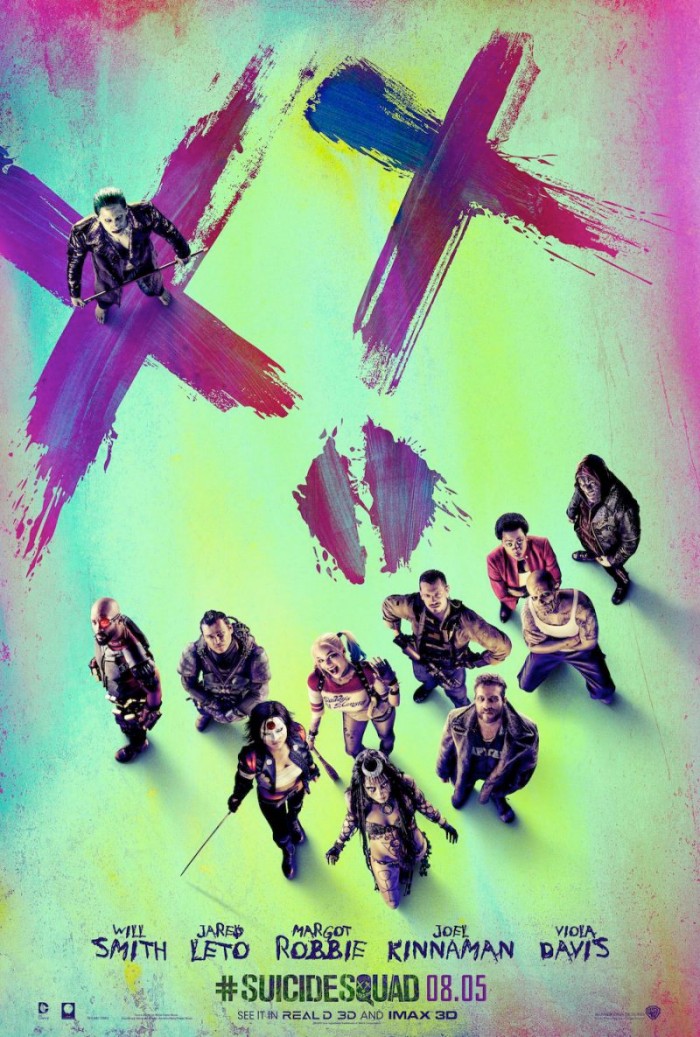 First, here's all the individual character skulls, rounded up by IMP Awards:
And here's the one sheet that throws them all together: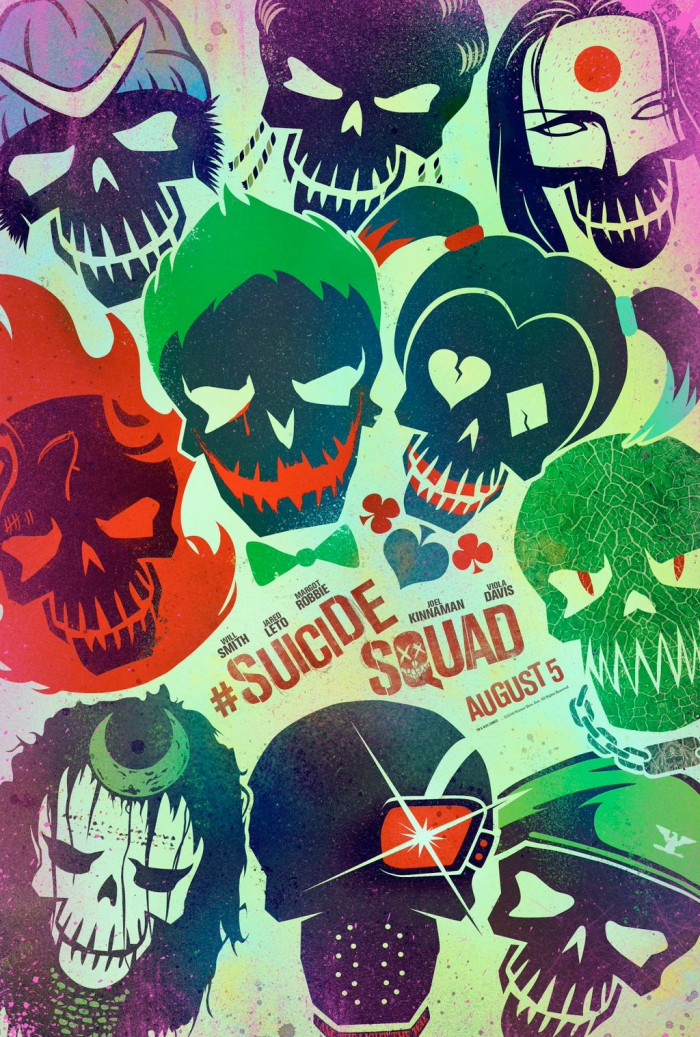 This is infinitely better than seeing each of the characters just posing with Gotham City behind them, surrounded by flames, rain flying embers or whatever design cliche is going around this year. Movie posters have really needed some kind of creative boost in recent years, and it would be nice to see more original designs like the ones we highlighted in my picks for the Top 20 Movie Posters of 2015.
This comic book flick has quite the cast with Viola Davis as Amanda Waller, Will Smith as Deadshot, Margot Robbie as Harley Quinn, Cara Delevingne as Enchantress, Jai Courtney as Captain Boomerang, Joel Kinnaman as Rick Flagg, Adewale Akinnuoye-Agbaje as Killer Croc, Adam Beach as Slipknot, Jay Hernandez as El Diablo, Karen Fukuhara as Katana, and Jared Leto as the Joker.
The new Suicide Squad trailer for what director David Ayer calls the worst heroes ever will arrive during The CW's two-hour DC Comics extravaganza which includes a new episode of The Flash and the half-hour specials DC's Legends of Tomorrow: Their Time Is Now at 9 PM and DC Films Presents: Dawn of the Justice League at 9:30pm. We'll have the new trailer online as soon as it's available.
It feels good to be bad... Assemble a team of the world's most dangerous, incarcerated Super Villains, provide them with the most powerful arsenal at the government's disposal, and send them off on a mission to defeat an enigmatic, insuperable entity. U.S. intelligence officer Amanda Waller has determined only a secretly convened group of disparate, despicable individuals with next to nothing to lose will do. However, once they realize they weren't picked to succeed but chosen for their patent culpability when they inevitably fail, will the Suicide Squad resolve to die trying, or decide it's every man for himself?
Suicide Squad is in theaters August 5th.