2016 Oscars: 'Mad Max' Goes From Chrome To Gold & More Of The Biggest Surprises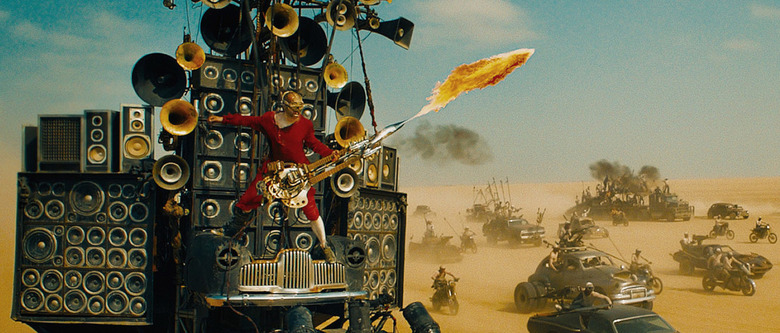 This morning brought the always debatable Academy Award nominations for the year in film that was 2015. We've already run through the disappointing side of this year's selections by pointing out those who were snubbed, but now we'd like to look on the lighter side and point out some of the surprises, especially Mad Max: Fury Road finding glory with no fewer than 10 nominations. So let's check out the 2016 Oscars surprises after the jump!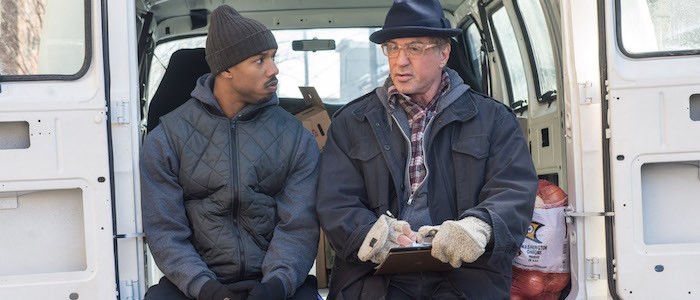 Sylvester Stallone for Creed
The actor was getting some serious buzz for reprising his role as an aging Rocky Balboa again for the spin-off Creed, but no one was really sure if he was going to end up with a Supporting Actor nomination, even after he won the Golden Globe last week. But Stallone ended up being one of the five names, and it's a performance that he definitely deserves plenty of recognition for. We just wish the movie, director Ryan Coogler, and star Michael B. Jordan got some love too.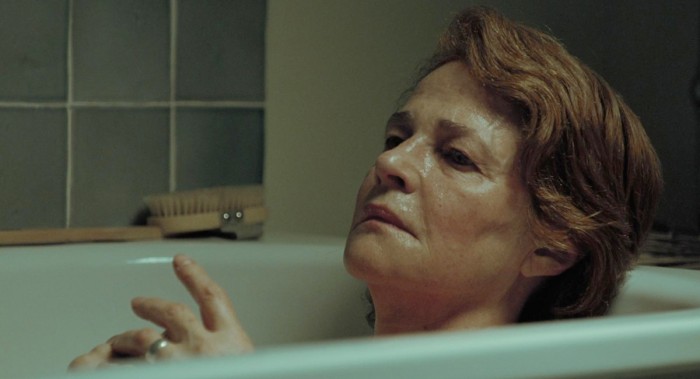 Charlotte Rampling for 45 Years
If you don't know who Charlotte Rampling is, then you're missing out on the spectacular career of an actress who has been working for 50 years. She's a celebrated British actress and this is her first Oscar nomination ever for an acclaimed performance in the film 45 Years. I haven't seen the film, and plenty of you probably haven't heard of it, but now we have a good reason to seek it out.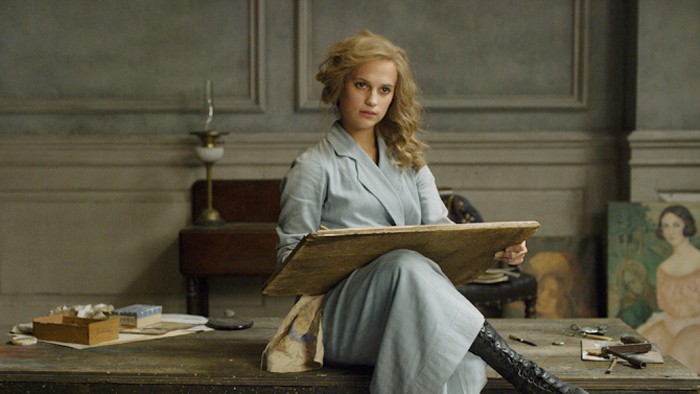 Alicia Vikander for The Danish Girl, not Ex Machina
Alicia Vikander has been getting plenty more recognition for Ex Machina on the awards circuit, especially from critics, than she has for The Danish Girl, so it seems weird that she ended up with an Oscar nod for the latter and not the former. Not only is Ex Machina the superior film, but I think Vikander gives a better, more stirring performance in it. But an Oscar nomination, is an Oscar nomination, and I'm sure she's happy just to get that kind of recognition.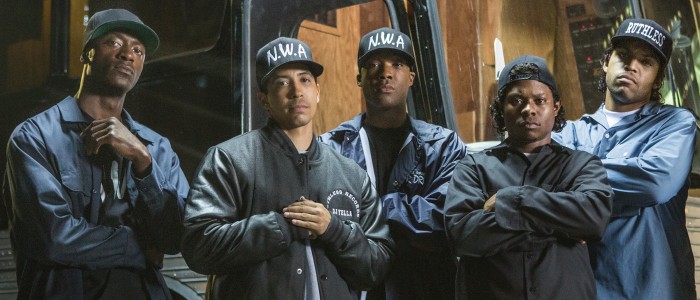 Straight Outta Compton
While the film didn't end up with a nomination for Jason Mitchell as Eazy-E or a less likely but hopeful nod for Best Picture, it was nice to see screenwriters Jonathan Herman and Andrea Berloff get a nomination, even if they didn't help make the pool of nominees as diverse as they could and should have been. It's a timely movie that blends familiar music biopic tropes with a powerful social message and it deserves a bit more recognition.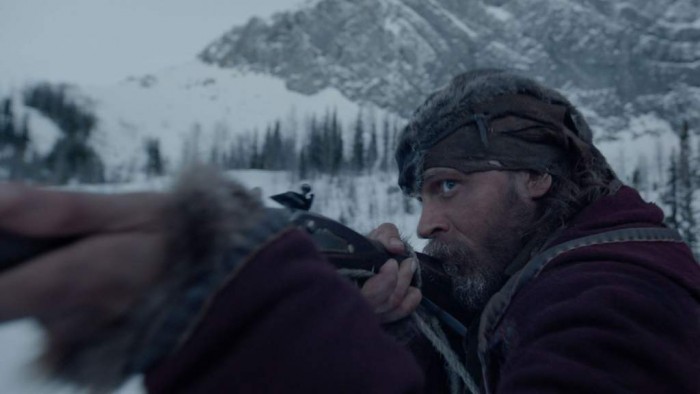 Tom Hardy for The Revenant
As an actor who doesn't like to campaign and doesn't really care about awards, it was quite the surprise to see Tom Hardy get a nomination for The Revenant. But the Academy thought Hardy put in some solid work, just like his fellow nominee Leonardo DiCaprio. Whether or not he'll win is another story.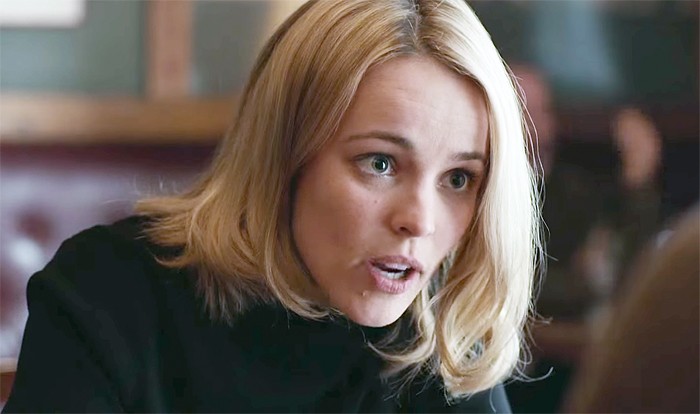 Rachel McAdams for Spotlight
The actress didn't deliver a performance that was the talk of the town, and that's exactly what makes this nomination such a surprise. Even if you've seen Spotlight, you'd be hard-pressed to peg a scene that really shows why this is such a great performance, but that's the point. This is a fantastic, subtle performance from the actress that doesn't need a huge scene to stand out. McAdams has been overdue for a nomination, and it's nice to finally see her get one.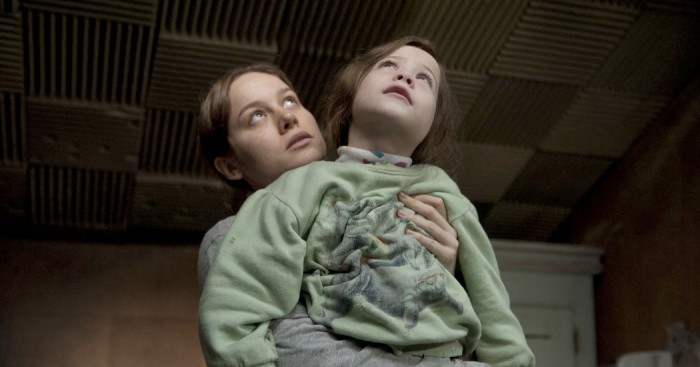 Lenny Abrahamson for Room
The filmmaker wasn't on the list for the Directors Guild Award nominations, so it seemed like he was out of the running for Best Director. But the Academy went ahead and threw him into the race while taking Ridley Scott out of the equation. In my opinion, Room is a superior film to The Martian, and I'm glad Abrahamson got nominated, even though it meant Ryan Coogler and Todd Haynes didn't.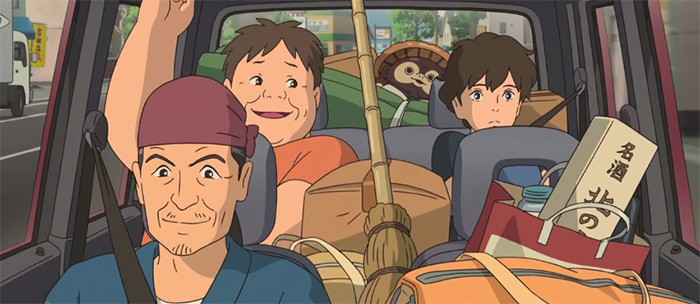 Boy and the World and When Marnie Was There
Most of the time, the animated film category is dominated by more mainstream fare from studios. Therefore, it was nice to see movies like Boy and the World and When Marnie was There (above) end up in the nomination pool. Of course, it would have been even better to see Anomalisa also land a Best Picture nomination, but I suppose it's good that it got some recognition.
Original Song Nominees from Documentaries
Much like the animated feature film category, there are certain kinds of songs that always end up in the Best Original Song category. Usually they're pop hits from soundtracks to popular movies or songs that were added to musical soundtracks just so they can land an Oscar nomination. But this year, two of the nominees come from documentary films: "Manta Ray" from Racing Extinction and "Til It Happens to You" from The Hunting Ground. Docs are an unlikely source for original songs. Both of the documentaries are worth checking out, and now you can keep an ear out for these songs too.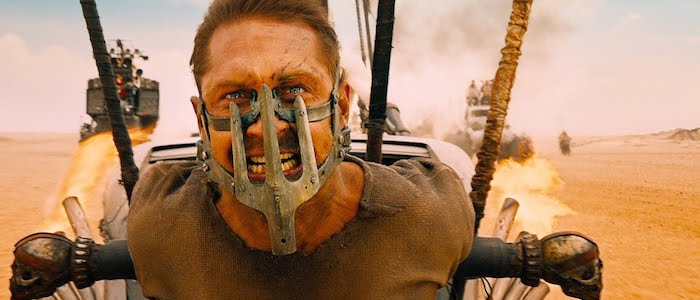 Mad Max: Fury Road
George Miller's blockbuster sequel was in the running for some awards, and it has been making the rounds in all the right awards conversations, but no one expected this. Mad Max: Fury Road is up for 10 Oscars. Most of them are for technical categories, but two of them are for Best Director and Best Picture, and that's quite the big deal. That kind of award love hasn't been achieved by a blockbuster since Lord of the Rings: The Return of the King. We wish there would have been 11 with a nomination for Charlize Theron, but I guess this will do for now.