VOTD: 'Attack The Block' Director Joe Cornish's Stuffed Animal Movie Spoofs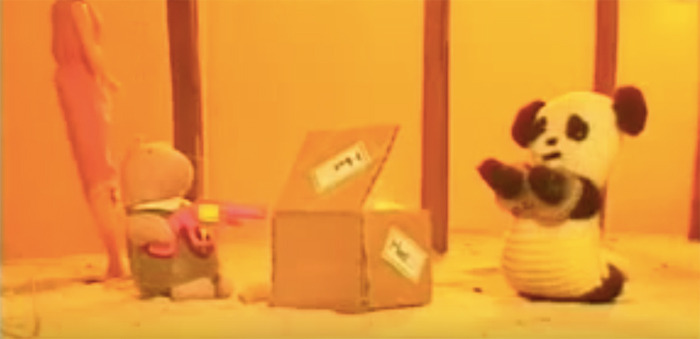 Hopefully you know director Joe Cornish for his stellar horror comedy Attack the Block. If for some reason you haven't sought out this movie, there's no better time than now to check it out because Star Wars: The Force Awakens star John Boyega has one of the lead roles. But if you have seen the movie, you might be interested in checking out some of Cornish's early work.
Before he was directing movies, Cornish used to be part of the British comedy series The Adam and Joe Show. Featuring a variety of sketches not unlike Robot Chicken, Joe and his collaborator Adam Buxton used toys to bring comedy to life. One of their recurring bits was spoofing movies with stuffed animals in place of people, and thankfully, some of them are available to watch online. But be aware, the language is NSFW.
Here's a few of the Adam and Joe Show movie spoofs (via io9):
There's a clear love for all of these movies here, which is a necessity for creating any good spoof. But you never would guess that one half of the duo behind these spoofs would go on to direct a film like Attack the Block. Sadly, Cornish hasn't followed up his sci-fi darling with another film yet, though he did have some writing duties on The Adventures of Tintin and Ant-Man. Hopefully Cornish will get back behind the camera sometime soon so we can see what else he has up his sleeve.