New 'Assassin's Creed' Photo: Michael Fassbender And Ariane Labed In Da Hood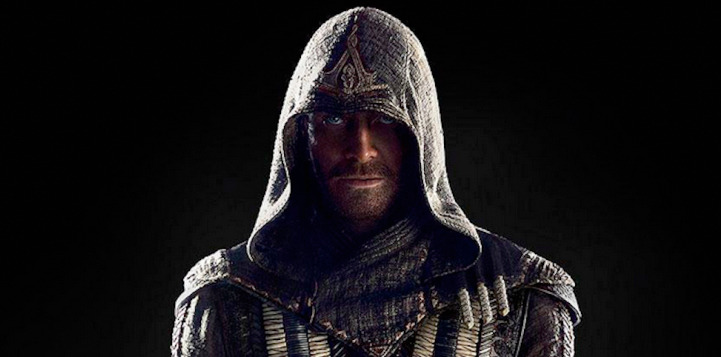 In just under a year, 20th Century Fox will be bringing the video game Assassin's Creed to the big screen. The film stars Michael Fassbender in the lead role as Callum Lynch. So far we've only seen a promotional still and a boring set photo from the movie, but today brings a slightly more exciting official still from the movie. Fassbender is seen in his Assassins garb alongside Ariane Labed (Before Midnight) laying on a rooftop, likely planning their next move for an assassination. Check it out below!
Here's the Assassin's Creed photo from Entertainment Weekly: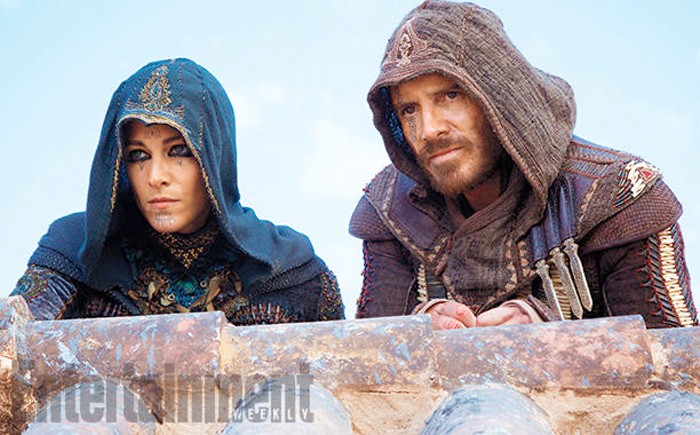 It's nothing too exciting, but it's nice to see Labed alongside Fassbender in the movie, and their wardrobe looks great. The hype has slowly been building for the movie with a recent viral site pointing to something happening in March in New York, Chicago, Los Angeles, Tokyo, Seoul, Madrid, London, Paris, Osaka-Kobe, Shanghai, and Moscow. We're not sure what will be happening in those cities, but once we find out, we'll be sure to let you know.
Otherwise, Michael Fassbender wants to reassure video game fans the movie they deserve, even though he never played the game before taking the lead role:
"I hadn't played it before these guys approached me. I've played it since mainly to get an idea of the physicality of the character. We're striving to find something special. We believe the whole concept around it is special and want to service that the best we can. The fans are really passionate: very specific and they expect accuracy and historical detail. We're really trying to capitalize and feed on and enjoy the fun element. We're working hard to make this something special."
Video game movies have always been hard to crack, and even the better ones aren't anything to write home about. However, with Macbeth director Justin Kurzel at the helm and a cast that also includes Marion Cotillard, Michael K. Williams, Jeremy Irons and Brendan Gleeson, this has the potential to be the best one. Fox is certainly shooting for the moon with a movie described as being akin to Batman Begins and Blade Runner, but we'll have to wait and see if the movie lives up to that description.
Assassin's Creed follows a character by the name of Callum Lynch who, through a revolutionary technology that unlocks his genetic memories, is able to experience the adventures of his ancestor, Aguilar, in 15th Century Spain. Callum discovers he is descended from a mysterious secret society, the Assassins, and amasses incredible knowledge and skills to take on the oppressive and powerful Knights Templar organization in the present day.
The video game adaptation arrives on December 21st, 2016.