12 Days Of 'Deadpool' Brings A Holiday Tease And New Poster; New Trailer Coming Christmas Day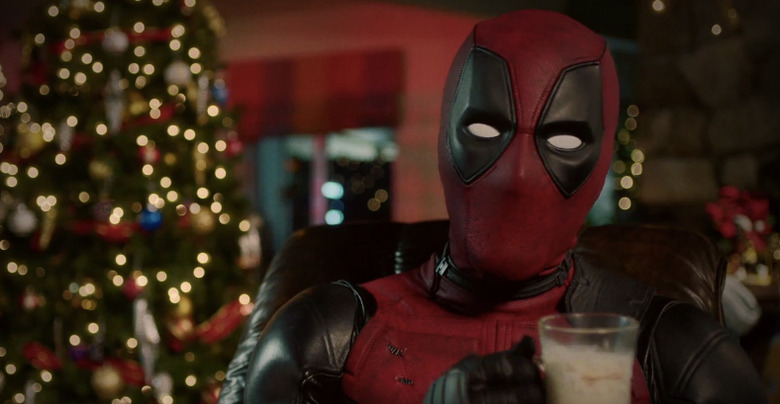 If sitting on the Merc with a Mouth's lap at your local movie theater isn't enough Deadpool holiday cheer for you this season, you're going to want to see what's in store with the 12 Days of Deadpool beginning today. Ryan Reynolds appears as the other jolly guy in a red suit with a lap worth sitting on, to let fans know that there will be something new for Deadpool fans every day for the next 12 days, leading right up to the release of a new trailer on Christmas Day. Check it out!
Here's Ryan Reynolds in character explaining the 12 Days of Deadpool:
As you can see, it looks like various outlets such as People, JoBlo, Fandango, Mashable and more will all have something to debut this week. It could be new images, a featurette, or maybe a new poster, like this one that just debuted at EW: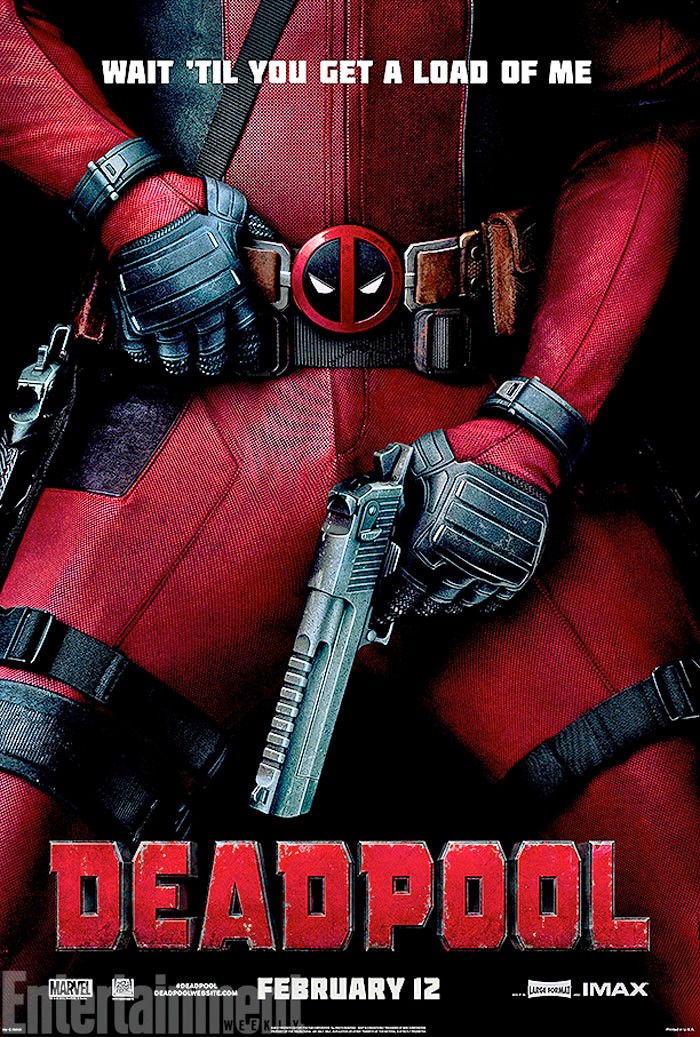 Whoever is behind the marketing for Deadpool is knocking it out of the park. They're making the movie look cool while keeping in line with the comedy of the original comic book. This is really shaping up to be what fans have wanted for Deadpool on the big screen ever since he was tainted by X-Men Origins: Wolverine.
Also, when that trailer debuts on Christmas Day, it sounds like there's going to be multiple versions. According to the Alberta Film Ratings website (via CBM), three Deadpool trailers have been classified. Both run 2:24, but one will be the new trailer that debuts on Christmas Day, the other will be the red-band version of that trailer and there's also an IMAX teaser trailer on the way that will run 27 seconds and play before Star Wars: The Force Awakens.
Deadpool is directed by Tim Miller and written by Rhett Reese and Paul Wernick (Zombieland). The rest of the cast includes T.J. Miller as Weasel, Gina Carano as Angel Dust, Brianna Hildebrand as Negasonic Teenage Warhead, Morena Baccarin as Copycat and Ed Skrein as Ajax, not to mention a prominent role for Andre Tricoteux as the metal mutant Colossus.
Based upon Marvel Comics' most unconventional anti-hero, DEADPOOL tells the origin story of former Special Forces operative turned mercenary Wade Wilson, who after being subjected to a rogue experiment that leaves him with accelerated healing powers, adopts the alter ego Deadpool. Armed with his new abilities and a dark, twisted sense of humor, Deadpool hunts down the man who nearly destroyed his life.
Deadpool arrives on February 12th, 2016.