Benedict Cumberbatch To Play Tricks On Nazis In 'The War Magician'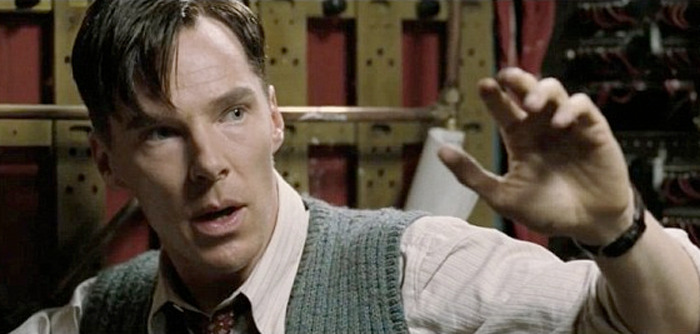 Next fall we'll see Sherlock star Benedict Cumberbatch get mystical in Marvel Studios' Phase Three project Doctor Strange, but after that, he's going to get magical with a true story out of World War II.
Cumberbatch, who was just recently seen as a controversially androgynous model in Zoolander 2, has been attached to star in The War Magician, a thriller about a world famous magician who used his sleight-of-hand tricks and stunts to help the Allied forces defeat the Nazis. That sounds like something a writer would make up, but it's actually true.
Deadline has word on Cumberbatch's addition to the project, which once had Tom Cruise attached to star at Paramount. The War Magician will have a script from The Book of Eli and Star Wars: Rogue One screenwriter Gary Whitta. The film is based on David Fisher's book of the same name, and here's the official synopsis:
Jasper Maskelyne was a world famous magician and illusionist in the 1930s. When war broke out, he volunteered his services to the British Army and was sent to Egypt where the desert war had just begun. He used his skills to save the vital port of Alexandria from German bombers and to 'hide' the Suez Canal from them. He invented all sorts of camouflage methods to make trucks look like tanks and vice versa. On Malta he developed 'the world's first portable holes': fake bomb craters used to fool the Germans into thinking they had hit their targets. His war culminated in the brilliant deception plan that won the Battle of El Alamein: the creation of an entire dummy army in the middle of the desert.
The report adds that Maskelyne and a group he assembled called the Magic Gang did other tricky things like using mirrors to shield machine gun nests, creating fake tanks to give the illusion of troop movements to Nazi spy planes.
This sounds like a fantastic story that is just begging to be told on the big screen. And it won't be the first time Cumberbatch helped in the battle against Nazis since he played Alan Turing in The Imitation Game, which earned him an Oscar nomination. This time he'll also be producing the movie through his SunnyMarch production banner, along with the company's own Adam Ackland and Adam Selves, Storyscape Entertainment's Bob Cooper and Richard Saperstein and Lonetree Entertainment.
Studiocanal is funding the project and will distribute overseas, but the film doesn't seem to have distribution in the United States just yet. With funding in place, there's a good chance this project will finally get off the ground, but we'll just have to wait and see.