ABC Remaking 'Dirty Dancing' As A Three-Hour TV Event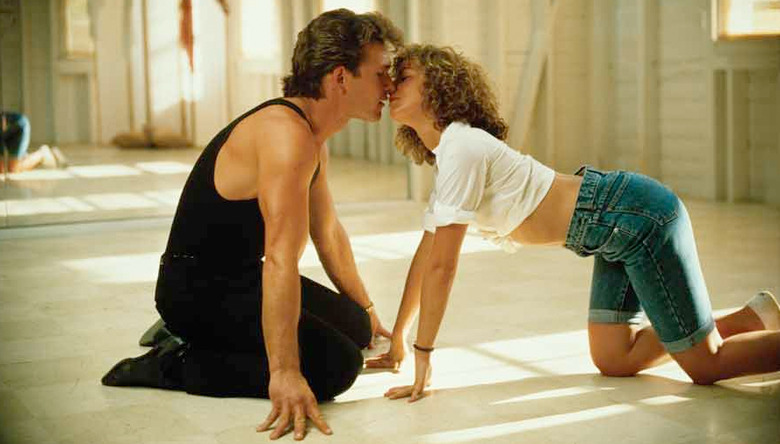 Network television seems obsessed with remaking musical and dance-infused films from the past. The Wiz Live! just aired last week on NBC and we've got Grease: Live coming to Fox in January. Now ABC is looking to get in on the remake bandwagon, though without the live-show gimmick.
Lionsgate TV is putting together a remake of Dirty Dancing that will be a three-hour TV event filled with song and dance performances. And they even have someone lined up already to take the iconic role of Baby played by Jennifer Grey.
The Wrap reports Little Miss Sunshine and Scream Queens star Abigail Breslin will take the role of Baby in the remake of the 1987 classic that also starred the late Patrick Swayze in one of his most iconic roles. However, if you don't like anything Ryan Murphy has done over the past few years, you're not going to like the talent behind this adaptation.
Scripting the new Dirty Dancing will be Jessica Sharzer, an executive producer and writer of American Horror Story, with music from Adam Anders and Peer Astrom, who were music producers on Glee. The only saving grace might be that Wayne Blair, the director of the wonderful Australian musical drama The Sapphires, will be at the helm of this TV event.
But for those rolling their eyes at this TV remake, there is some good news about who else is involved behind the scenes. Allison Shearmur and Eleanor Bergstein, the writers of the original screenplay for Dirty Dancing, will be executive producing the new TV adaptation. For those not familiar with the original movie, here's the trailer:
For those curious, this new take on Dirty Dancing isn't based on the stage musical Dirty Dancing: The Classic Story on Stage, but is based solely on the film. There must be a hell of a lot of song and dance added to the movie in order to space out a 100 minute movie into three hours. But keep in mind this is television, so really it's only about 135 minutes or less with commercials. Still, who are they going to get to bust moves like Patrick Swayze alongside Abigail Breslin?
Frankly, I'm not all that thrilled to see music-infused movies like this get the remake treatment on television, but they must be working for the networks if they keep getting made. It sounds like this project is still in the early stages of development as there's no indication as to when ABC plans to air it. But if we hear any more details, we'll be sure to keep you posted.
Anyone out there interested in this Dirty Dancing remake?