Reese Witherspoon Developing A Movie About The Inception Of Barbie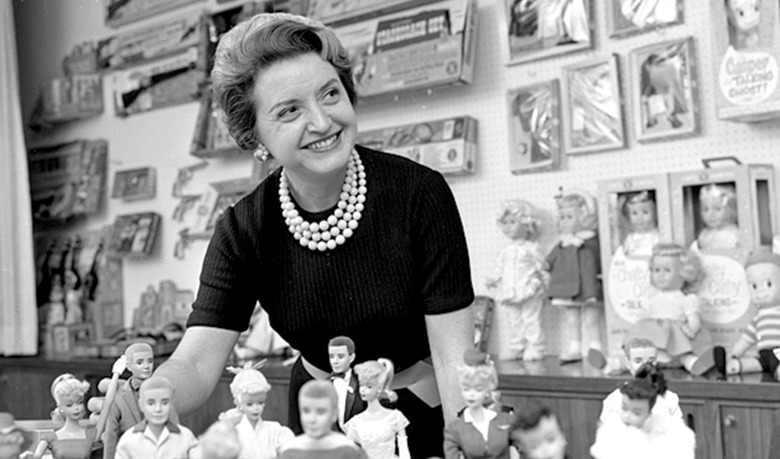 We may receive a commission on purchases made from links.
There's already a live-action Barbie movie in development at Sony Pictures with a script from Jenny Bicks (What A Girl Wants, Rio 2), rewritten by Diablo Cody (Juno, Young Adult), and slated for release on June 2nd, 2017. But now a movie about Barbie's origins is in the works, focusing on how the creator came up with the idea for the iconic doll.
Reese Witherspoon and her producing partner Bruna Papandrea are developing a film based on Robin Gerber's book Barbie and Ruth: The Story of the World's Most Famous Doll and the Woman Who Created Her, chronicling "how one visionary woman and her product changed an industry and sparked a lasting debate about women's roles."
Here's a synopsis of the book, detailing some of the story we'll see in the movie:
"Co-founder of the Mattel Company, Ruth Handler and her husband, Elliot, turned the toy industry upside down, not only with the 1959 creation of Barbie and the subsequent introduction of boyfriend Ken but also with Hot Wheels and prescient advertising tie-ins to the Mickey Mouse Club. Yet the behind-the-scenes journey is just as fascinating as the public persona: born the tenth child of Polish-Jewish immigrants, Ruth was raised by her sister—and, early on, recognized the talent of her husband as a designer. Motherhood was not her natural state of being, though she named both dolls after her children. After being forced out of Mattel in the 1970s, Ruth then founded a second company, "Nearly Me," producing prosthetics designed for women who had undergone mastectomies—just like her. Tragedy, unfortunately, continued to strike the family; son Ken died of AIDS in 1994, and Ruth herself lost her battle with cancer in 2002."
The inception of Barbie came after seeing her daughter Barbara playing with paper dolls, having trouble situated clothes on them. Hoping to create a doll that suited her daughter's play needs better, she found a novelty toy somewhere else in the world, turned it into a toy, presented it at the American International Toy Fair in 1959, and the rest is history.
Witherspoon and Papandrea are developing the project through their Pacific Standard production banner and have set up the project at Bold Films, according to Tracking Board, and the two will also produce the film.
As of now, Witherspoon is only involved in a producing capacity, but there's always the chance she could end up playing Ruth Handler in the movie as well. In fact, she was even rumored to be one of the stars that Sony wanted to play Barbie in their developing movie. However, it seems like Witherspoon already did that with a little movie called Legally Blonde, which got a sequel and may be getting a third installment sometime down the road too.
More recently Barbie has come under fire for creating a false body image for young girls to live up to, but it seems like the toys have done far more good for little girls to aspire to be anything they want to be. After all, the body image issue is something that extends to society in general and didn't originate with Barbie. But I digress.
It sounds like this project is early in development, so stay tuned to see how it pans out. Otherwise, if anymore details on Sony's Barbie movie come to light, we'll be sure to let you know.