The Best & Worst Sketches From Elizabeth Banks' 'Saturday Night Live'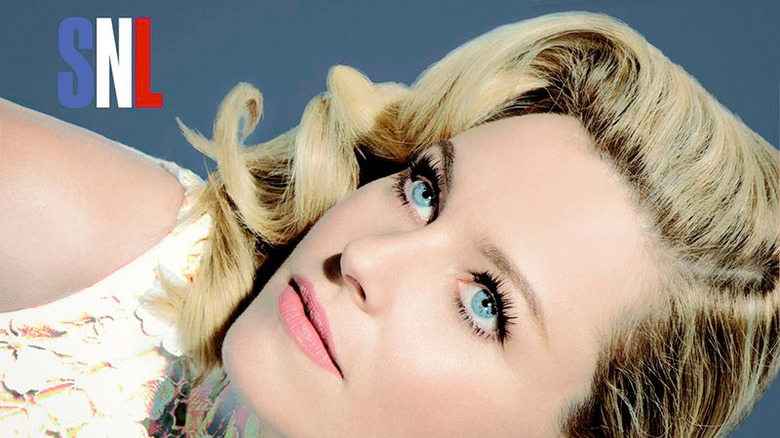 It's a big year for Elizabeth Banks, from directing the hit sequel Pitch Perfect 2 to starring in the finale of The Hunger Games franchise this month, and hosting Saturday Night Live is just more icing on an already sweet cake for the actress, director and producer. And the good news is that the writers and cast of SNL felt like they had to make up for the abysmal show last week that we're better off just not talking about anymore, resulting in a stellar show.
So let's run through all the sketches from the Elizabeth Banks Saturday Night Live episode!
We Stand With You
It's not often that SNL breaks their usual format, but after the tragic events in Paris on Friday, the late night sketch show took time to pay tribute to the City of Lights by having Cecily Strong say that we stand with France in solidarity, both in English and in French. It was a classy and respectful way to start the show before heading into the opening credits and Elizabeth Banks' monologue, but we'll get to that later.
The Best
Uber for Jen – I just get excited about the prospect of a Mike O'Brien picture, but when they deliver, it's that much more satisfying. I love everything about this sketch. Just when you think you know where it's going by turning into a little buddy comedy, it gets weird by having them commit a hit and run. I love that after they kill a guy they stop for a turtle. I love that Banks drives for a bit and doesn't go to her destination. I love that the driver only gives Jen three stars. Did I mention that I love this sketch?
First Got Horny 2 U – When these ladies get together for a music video, it's a real treat. And while this isn't quite as good as (Do It On My) Twin Bed, this was a great ballad follow-up to the previous effort. Also, there's a part of me that wonders how genuine these answers are from the cast members and Elizabeth Banks. After all, Kate McKinnon really is gay, and Taylor Hanson was a very pretty young man to plenty people on both sides of the fence. And hey, remember Dinosaurs and Total Request Live?
High School Theatre Show – This is one of my favorite recent recurring sketches, and I'll never get tired of Kyle Mooney's smug facial expression when he says each and every one of his lines. What really makes this a complete package is how great the reactions from Leslie Jones, Kenan Thompson and Vanessa Bayer are in this pretentious high school production that always feels just a little too real.
Black Jeopardy – Since the first Black Jeopardy with Louis CK a couple years ago was one of my favorite sketches of that season, it was always going to be hard to top. But this rehash of the game show with Elizabeth Banks at least comes close to matching the hilarity of that sketch. It's an easy sketch to recur, but this second time was really clever, especially with a decent Bill Cosby joke that doesn't feel like it's been done a thousand times before at an open mic.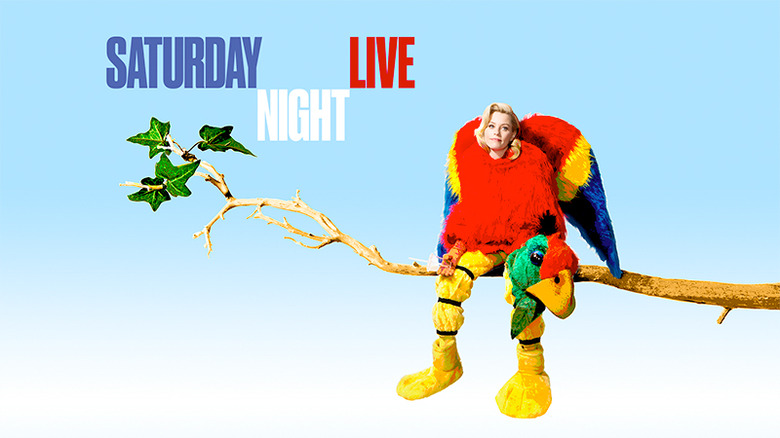 The Average
Walk-On Role – It says a lot that even the average sketches of the night were still pretty funny, and this was the best of this batch. Elizabeth Banks, Bobby Moynihan and Jay Pharoah sold the hell out of this sketch, but it just felt like there should have been a little more to it. On an average night, this might have been one of the best, but since this was such a good episode all around, this one didn't hit as hard as it otherwise might have.
Young Ben Carson – Jay Pharoahs Ben Carson is on point, but I feel like maybe this wasn't quite as raucously hilarious as it could have been because Ben Carson is just such an easy target. Everything his says is simply ridiculous on its own, so you can only make it more funny by getting absolutely insane, and this sketch wasn't quite on that level. Still, there were some solid laughs to be had here.
The Worst
So Ghetto – The premise for this sketch is funny, and I can't exactly tell you why it didn't feel quite right, but something felt awkward. There's a part of me that feels like Leslie Jones being in this sketch would have upped the ante, especially since she didn't have much to do in this episode. Maybe if this had time to be polished for an episode of Inside Amy Schumer it would have been better. That Fruit Stripe gum line was really funny though.
Aron's List – I don't know if it's just because this happened right after the somber, sweet opening and a lighthearted monologue, but was a little too dark and edgy to throw on right at the beginning of the show. There's just something about it that feels a little off. Don't get me wrong, I'm all for SNL pushing the envelope and getting a little twisted, but this effort just didn't work.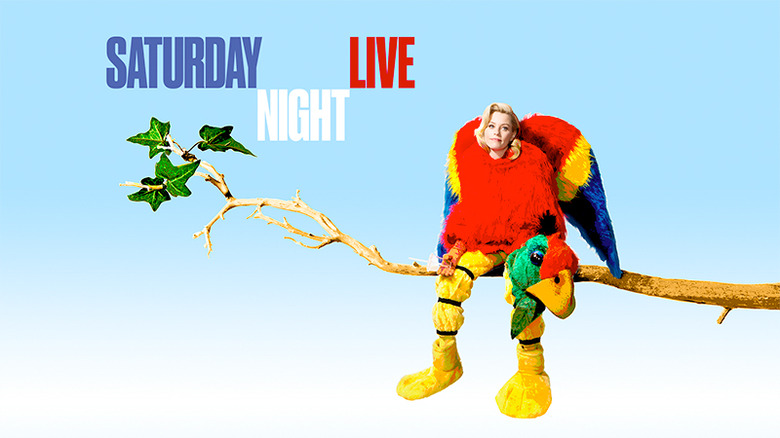 Weekend Update
I gotta say, Michael Che and Colin Jost are on a roll this season, and I hope they don't slow down. It's almost as if they were invigorated by having a bad episode with Donald Trump and never want to hit that bottom again. Plus, Jost and Che continue to show off their banter and chemistry, this time with a great back and forth about racial commentary. I think they need some more two shots instead of talking to each other by looking into the camera, but that's just me.
Pete Davidson on Transgender Rights – If we can go an episode without getting a segment like this from Leslie Jones or Pete Davidson, I think that might make their segments a little more special. It's like if you could have your favorite meal every day, it just wouldn't be as good after awhile. This was a short bit, which is all the more reason for me to think it could have been saved, but maybe they needed to fill some time. As much as I love Pete Davidson, it was amusing, but not hilarious.
Bruce Chandling on Women – If there was a mockumentary movie done on Bruce Chandling along the lines of This is Spinal Tap, I would throw so much money at it. This character is one of Kyle Mooney's underrated gems. A pitch perfect rendition of a chauvinistic 80s comedian dealing with his own problems and putting on a tough guy front, Bruce Chandling is just a great character all around. Whenever Mooney leaves SNL, he'll have a bright future as a character actor.
Olya Povlatsky On Russia's Track Team – Bless you, Kate McKinnon. Olya Povlatsky is the most depressing, hilarious recurring character besides Michael Che's neighbor Willie. I feel like someone needs to get these two together. Kudos to whoever wrote that line about Olya's babies in heaven because that was dark as hell, but one of the best lines of the night.
The Host
Elizabeth Banks made a solid hosting debut, mostly because she fit in well with the cast and wasn't made to stand out in any of the sketches beyond the monologue, which is exactly how it should be with any good host. While her monologue was more cute than funny, it was nice to see something more original done in the opening than we're used to seeing in the monologues. The dress didn't seem to function as well as it was supposed to and some other timing issues made it a little awkward, but it was fun nonetheless. The quality of the rest of the show made up for any flubs that might have happened.
The MVP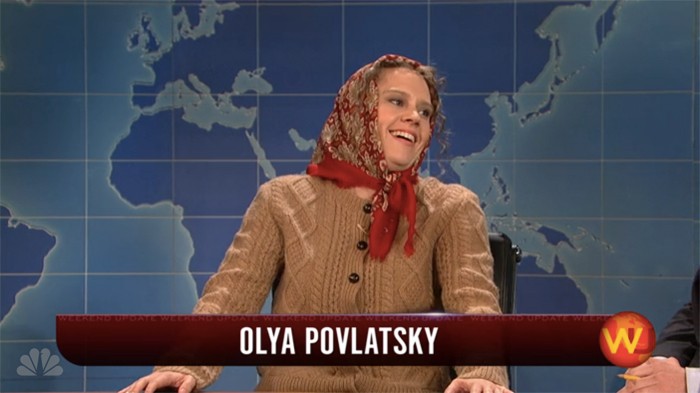 Kate McKinnon – Between Olya Povlatsky and her segment in the First Got Horny 2 U music video, McKinnon was top notch this week. Her making out with Taylor Hanson and the below the poster action was so passionate and awkward, and that Russian woman is just the saddest. Honestly though, Vanessa Bayer and Aidy Bryant were both fantastic in this show too, and they're not too far behind McKinnon as far as being to players in this episode.
The Final Word
As a whole, this episode might be better than the Tracy Morgan episode with only a couple sketches that weren't that funny. Otherwise, even the average sketches delivered some great laughs, and the best sketches of the night were some of the best of the season. It was wonderful to see everyone come back with a vengeance after last week's episode that shall not be named, but the trick will be if they can hold this momentum for the third episode of November with host Matthew McConaughey.