New 'Batman V Superman' Photos, Plus Details On The Prologue That Fuels Batman's Rage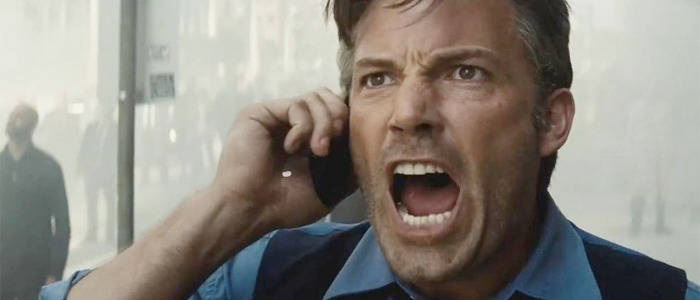 Everyone has been going crazy over Star Wars: The Force Awakens this week, which means some new photos from Batman v Superman: Dawn of Justice got a little overshadowed by all the buzz from a galaxy far, far away. The new images don't reveal much from the forthcoming face-off between DC Comics' most iconic superheroes, but new details about the prologue involving Bruce Wayne and the origin of his rage and distrust of Superman are worth pointing out. Check 'em out after the jump.
Total Film released these new photos from Zack Snyder's latest superhero effort: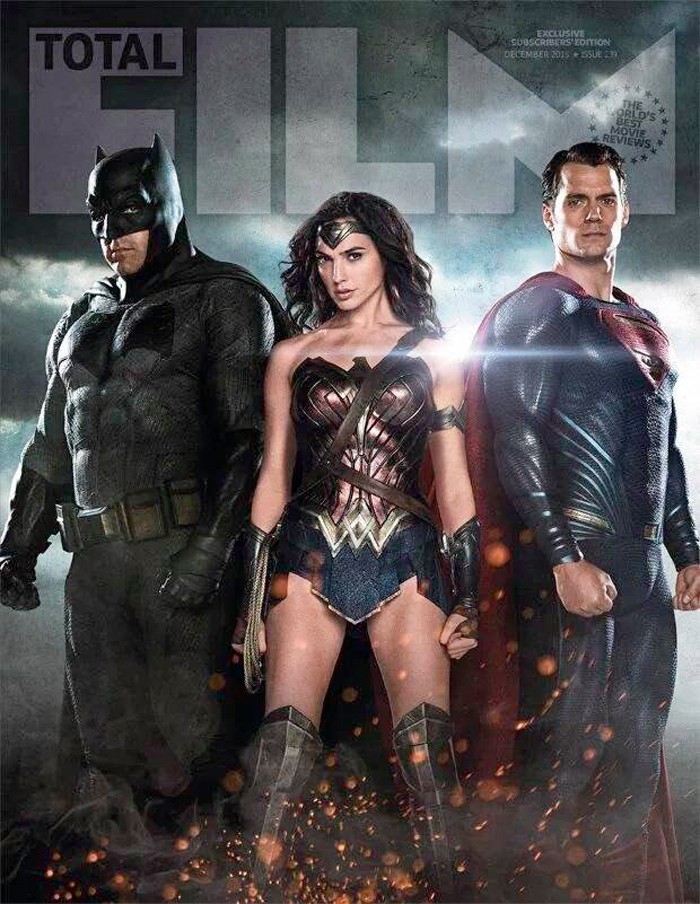 They also had a chance to speak with Henry Cavill (via ComingSoon). The Man of Steel star spoke a little bit about the Batman v Superman prologue, which will feature Bruce Wayne's chaotic attempt to save his employees during the destructive battle between Superman and General Zod in Man of Steel, as teased in the most recent trailer. Cavill explains:
What happens there is one of Bruce's buildings gets destroyed and he's trying to save all the people inside the building and he can't. So he is this angry person who fears what Superman may do. Why are they just going to trust this super-powered alien? What if he does decide to turn against us?
Ben Affleck, playing an older more grizzled version of Bruce Wayne that we haven't seen on film before, helps flesh out Batman's position in the movie:
He's found himself in a place of harboring a tremendous amount of rage for Superman. So it's how he got there, and what that's done to him, and what that's done to people around him like Alfred, who are, I think, very scared and worried for him. It's something that's interesting and new.
That sounds like it could be enough for Batman to have his own movie, which explains why we've heard from Snyder himself that there's a lot of the Dark Knight in Batman v Superman: Dawn of Justice, with rumors that the studio wants even more in the final cut. Hopefully that this doesn't make Batman v Superman feel overstuffed, especially since we'll have plenty of time to spend with Batman in his own series of movies, with the first installment being directed and co-written by Affleck.
Speaking of which, Total Film also asked Affleck about the solo Batman outing that's in the works. The actor turned director indicates that it's still in the very early planning stages, and he's not counting his chickens before they're hatched:
If I could make it work, yeah, Obviously that would be like a dream. The trick is, as to any movie, is to make sure that you – if you're going to direct it – that you can make it good. You've got to have the right idea and the right take on it... Broadly speaking, it's something I'd be open to, for sure. It's a very exciting idea.
Here's hoping everything comes together. Batman v Superman: Dawn of Justice debuts on March 25th, 2016.