VOTD: The Impressive, Unnoticeable VFX Of 'Sicario'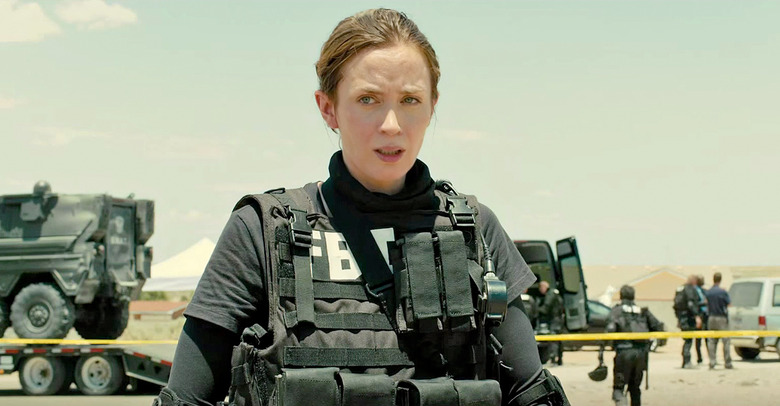 If you haven't ventured out to theaters to see the drug trafficking action thriller Sicario, allow me to recommend that you stop dragging your feet and take a chance on what may be one of the best films of the year. It's an intense, white knuckle flick featuring a bad ass performance from Emily Blunt, and a scene-stealing turn from Benicio del Toro.
And when you see the film, you probably won't realize there are actually a bunch of impressive, unnoticeable visual effects in the movie. But a Sicario visual effects reel from Oblique FX shows just what was real and what was digitally created. Having just seen the movie recently, I was floored after learning just how many visual effects were employed. However, if you haven't seen Sicario, beware of minor spoilers.
Here's the Sicario visual effects reel straight from Oblique FX (via FirstShowing.net):
You expect visual effects like this to be employed on blockbusters and sci-fi films, but with a film like Sicario that's very much grounded in reality and doesn't have any outlandish action sequences chock full of huge explosions and whatnot, it's always surprising to see how technology was employed to add production value.
In a few of these shots you can tell that some visual effects were used, such as the explosion in the backyward, but I never thought that there was simply a blue screen on the other side of the door instead of the backyard. And the same can be said about many elements that were created for the film, like those bodies hanging from the overpass.
This is how you use visual effects sparingly and effectively to compliment a film so it doesn't rely on them. The best visual effects are invisible, and kudos to Oblique FX for delivering some incredible work in Denis Villeneuve's Sicario.