MondoCon 2015 Posters: A Complete Gallery Of All The New Art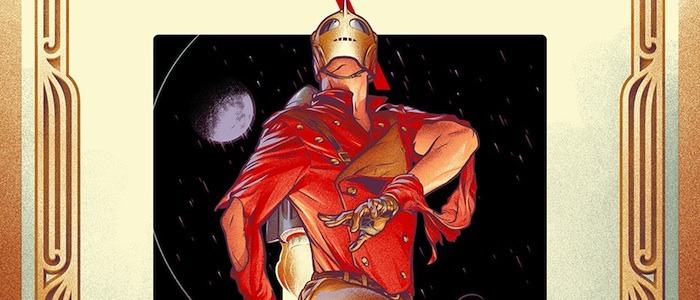 Once upon a time, Mondo sold T-shirts in a tiny shop in the Alamo Drafthouse movie theater in Austin, Texas. Now, they're one of the most popular purveyors of high-end pop culture art on the internet, with their posters and collectibles literally selling out within seconds of going on sale. The company had grown big enough to host its own convention, so lo and behold, MondoCon made its debut in 2014. This year, the con only grew bigger, expanding its size and its offerings. Simply looking in its general direction is enough to drain your wallet.
For a look at every MondoCon 2015 poster and piece of art, as well as thoughts on the con itself, keep on reading!
I wasn't able to attend last year's MondoCon, so I cannot comment on how or if it managed to improve in its sophomore year. I do know that the expanded space (the con is now split between the Marchesa Theater and the Holiday Inn across the street) made browsing the various artist booths and exhibits a breeze. Even when lines were an issue – and there were some looong lines – MondoCon never felt uncomfortably cramped or unnavigable. If any event was purely designed to make you scream "Shut up and take my money!", it's this one and the money-spendng process was very easy indeed.
Much of the credit for the easy experience must go to the volunteers. Friendly and generally well-informed, they kept this whole unwieldy thing ticking. If MondoCon had any serious growing pains, they were never too obvious.
So yes, if you're a fan of Mondo's work or a pop culture junkie in general, MondoCon is very cool and worth a visit, especially if you have cash to burn. Bouts of shopping can be broken up by attending the various panels and film screenings. Meals can be purchased via the waistline-expanding food trucks parked outside. It's certainly a good time, although casual fans should think twice before making a lengthy trek. Can you spend two days perusing posters, talking to artists, and attending the occasional panel dedicated to how collectible toys are designed and created? Does that sound appealing? If so, this is the event for you.
The bulk of MondoCon is dedicated to artist booths and this year hosted some heavy-hitters: Jock, Becky Cloonan, Jason Edmiston, Francesco Francavilla, Mike Mitchell, Martin Ansin, Ken Taylor, and many, many more were on hand. Other Mondo regulars, like Tyler Stout, were there in spirit via new art that was created exclusively for the con. Some posters were exclusives that were purchased as part of a special event screening, specifically Taylor's Batman, Stout's The Goonies, and Edmiston's Halloween. Other posters simply required you to brave a line.
The con also gave Mondo the platform to announce some new ventures. Although the posters are their bread and butter, the company is ramping up its collectibles division, revealing plans for Adventure Time, Batman: The Animated Series and The Legend of Korra statues and toys. Mondo will also dip its toe into publishing with a new coffee table book dedicated to the art of Jock. Justin Brookhart, the vice president of operations at Mondo, tells me that the company's next step will be a return to their roots with a new series of T-shirts and apparel.
In other words, Mondo is on a mission to provide you with everything your geeky little heart desires. Start saving now.
And while you do that, be sure to check out our gallery of every MondoCon 2015 poster, album cover, and collectible toy below released in conjunction with the con! Not pictured: the thousands of old and new pieces the artists displayed and sold in their own personal booths.